How to Pack Valuables When You Are Moving Into a New Home
Whether you are moving across the street or miles away to a different continent all together; relocation is an undoubtedly a daunting task.
Packing alone is a humongous challenge, especially when it comes to ensuring the safety of that precious chin you received on your wedding, or that antique watches which was passed on to you by your grandma. There are so many your treasured items, which are fragile and require sensitive handling.
You can take it easy with your other belongings like clothes, shoes, belts, etc. Perhaps roll a big ball of clothes and stuff it into the suitcase if you may, but you cannot treat the valuables like this.
Packing valuables is a delicate and serious job which needs supervision. You need to dig the information like what kind of and how many boxes to buy, the best bubble wrap etc.
In this post, we have enlisted some important tips that will help you pack your valuables carefully for safe relocation. Read on to know more.
First things first: DIY or pro?
When it comes to moving, sometimes things break when we don't take enough care of them.
But it is not the case every time, mostly things break because of a person's lack of packing skills. So, why not call in the pros? Gone are the days when DIY was the norm. Nowadays, all you need to do is look for removalists. Expert professionals will come at your doorsteps to do all the legwork for you.
However, if you still prefer DIY, we've got you covered for that as well. Here are some important tips from the professionals, which will help you pack your valuables safely.
Identify your valuables
To make sure you will keep your valuables safe during the process of moving, you have to identify what you value the most? Some people may value their teddy or some painting more than their diamonds.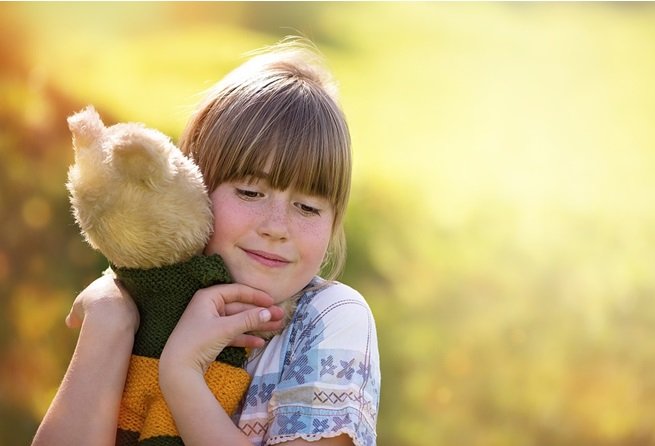 So best is to identify what is valuable to you and bring the box or boxes accordingly. If you are not moving by yourself and are taking the wise step of hiring the professionals, then tell them about the valuable boxes.
Insure the insurance
As soon as you have decided to move, first thing that you need to do is to make sure that all your valuables have an insurance cover.
Let's say you are taking every precaution there is to take but what if your friend drops a box? It is always good to play safe, you never know what may happen and valuables are delicate and require special attention.
With insurance, there is an assurance that if by any chance there is an accident during the packing or the moving you will get the money.
Mind the glass
Glass as a universal fact is very fragile. Another fact is the most beautiful art pieces and other valuables are made of glass. To name a few glass glories televisions, mirrors, frames, watches, wine sets are glass or have some part of it.
While moving glass can be a headache, it is also very tricky to pack too. Some may suggest you to wrap your glasses into newspaper before boxing it but it is not the brightest idea. You shouldn't use newspaper to wrap your glass; the ink can scratch the glass and sometimes can even left impressions.
Bubble wrap is a much safer option. Avoid using the bubbled side on the glass, and wrap the items with bubbles facing out, for no scratches.
Initial cushioning
When it comes to your valuable things extra care is obligatory. So, recommendations are that you may want to lay an extra layer or two of bubble wraps before boxing the delicates.
Taping bubble wrap inside the box is also an option. You can buy a bigger box than the actual object and turn the box into a bubble cushion by taping it into the box.
Double taping the edges
Once your box is ready to get loaded, you should spend some extra time strengthening its corners too. The reason behind it is that the edges sometimes crack due to the weight of the object leads to the entities falling out.
Double tapping the edges of the boxes is safer solutions and a fine precaution too. Duct tape is much stronger than then the ordinary tape so it ought to be used.
Pack it tight
While packing the frail stuff, one should pack it in the box as tight as possible. People value their things me than the truck drivers.
A sudden brake can break a lot of stuff if there is space for things to clash inside the box. But if the things are packed tightly enough inside the boxes you can avoid this type of breakage.
Label the boxes clearly
If you have hired someone professionals for moving, then chances are that they will take care of it themselves. But if you have decided to take help from your friends, the best is to label all the boxes clearly.
One can also use alphabetical stickers or pictorial stickers to make others aware of the stuff they are carrying. You can also use glitter pens or markers to highlights the wordings on the boxes. By this way, people will know that they need to take extra care with certain box/boxes.
Conclusion
So, these were the mantras which can help you move your stuff in a safe and rightful manner. Software. But it is still safer if you hire removalists for packing and moving. You can supervise them if you have doubts.
Read more: How To Prepare For Home Remodeling When Moving
How to Pack Valuables When You Are Moving Into a New Home
was last modified:
May 17th, 2022
by
Recommended