House moving is never an easy experience for anyone. There are numerous things you simply have to take in consideration, and most of us have to watch our budget carefully when it comes to home relocation.
Luckily, there are quite a lot of great moving tips, solutions, and tricks that may help your move go as smooth as possible. Cheap moving doesn't mean you have to sacrifice the quality. The key to planning a successful relocation, and save money doing so, is to plan ahead. We've searched the web and we've collected some useful methods that may help you move without hurting your budget too much. So, let's dive in and start planning.
Get Rid of the Unnecessary Stuff
The best opportunity you have to finally go through all of your stuff and get rid of what you don't need is before the move. We all get attached to our belongings, but let's face it – we don't need everything from our closets. So, before you start packing, you should start making a selection of things you will most definitely bring, and those that will end up somewhere else.
You can try selling some of your old stuff online, or you can donate it to Goodwill. If you are ready to take some more serious measures, you can organize a garage sale and sell everything. This is a great way to earn some money that will be necessary for the relocation process, and it will save you quite a lot of space in your new home.
Make an Assessment and Plan the Route
If you're planning on transporting all your stuff yourself, you need to plan the exact route. Whether you're renting a truck, or a friend is helping you out, you must have the exact route planned out in advance, in order to make the proper calculations. Make sure you know how much fuel you'd need on such a trip, how many road tolls you have to pay and what is the best possible way to reach your destination.
In the other hand, if a company is in charge of your move, make sure you know all the prices in advance. Try to rent a smaller truck and be sure you understand everything before you decide. Look for various options, and make an assessment to see which solution would be more budget-efficient.
Don't Buy Boxes
I'll be back……….! by Nick Rice [CC BY-ND 2.0]
The foundation of a successful move is definitely made from boxes. Boxes are essential for any type of relocation, and you should make sure you can get as many boxes as you can. Unfortunately, because they are so useful, they can cost quite a lot. And when you come to think of it – once you have finished with your move, and once you've unpacked all of your belongings, what would you do with all those unnecessary boxes you've bought?
Finding boxes isn't as hard as you may think. You can always get empty boxes from your workplace, or you can ask your friends that recently moved. You can check online for free sections on Craigslist, or you can check with your local store if they have any that they don't need. There are even some great box rental options, like Boomerang Moving Boxes Sydney-based company offers that can rent you out all the boxes and containers you would need to complete your move. Because packing is the biggest part of the moving process, try to reduce its costs to a minimum.
DIY Safe Packaging
When it comes to moving fragile and bulky items, you need to make sure they are secured and protected. You can always get a lot of bubble-wrap, but this can prove to be a bit expensive, especially if you have a lot of things to transport. Luckily, there are some great DIY tips for packing such things, so you can save quite a bit of money.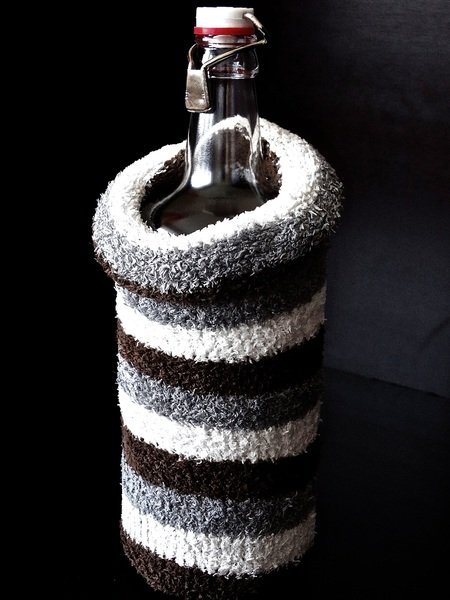 Use old sweaters and pajamas for larger delicate items to ensure they are protected. Use socks to pack your stemware and glasses by simply placing it in the sock, and tucking up excess sock back in the glass. In this case, even if something happens to break, the shards will stay in the same place, and won't put other items at risk. You can also use cheap inflatable balloons as protection for bulkier stuff. Inflate them partially and fill up the empty space in the box to keep its content protected.
Conclusion
So, there you have it, these are just some of the ways that can help you out save a penny or two on your big relocation. Keep in mind that these moving tips can help you out quite a lot if you plan ahead, so try to be organized and try to think about potential problems and hidden costs. Moving is stressful, but it's nothing impossible, so start planning today and you will find yourself settling in your new home in no time.
Penny Pinching Moving Tips for a Stressless Relocation
was last modified:
October 5th, 2019
by