Personal liability insurance comes into play in the event of an accident, in or out of your home. If you're held legally responsible for any bodily injury or property damage that occurs as a result of that incident, you'll save yourself from paying out of pocket if you have this type of insurance.  
Keep in mind that personal liability claims could include coverage for accidental damage, medical bills, and/or legal fees — in case a guest sustains an injury on your property or you're responsible for damaging someone else's property. That's why having adequate personal liability coverage is important. It's a crucial component of your homeowners insurance or renters insurance policy.
What is personal liability home insurance?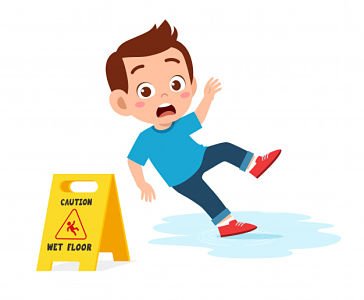 Personal liability insurance, aka comprehensive personal liability (CPL) insurance, is a component of your basic homeowners' insurance that protects you and your family members against any claims as a result of injuries and damage to other people or their property.
In the absence of such insurance, if you're held legally liable for something that happened to a third party, you could be paying large sums of money out of your pocket.
Let's say a guest visits you and is hit by a falling ladder on your property or if your dog bites them. And the guest sues you for thousands of dollars. Liability insurance will cover the costs of the medical payments or the legal defense fees, up to your liability coverage limit. Keep in mind that it may also cover an incident that occurs outside your home or property.
Want to save money by getting the best rates on home insurance? You can use our new tool to compare rates from different companies and choose the best suited for you!
What does personal liability insurance cover?
Personal liability home insurance may cover the following circumstances, up to your policy limits:
Medical bills if a visitor sustains an injury at your home.
Legal expenses in case of a lawsuit seeking to recover covered damages.
Bodily injury or property damage as a result of your negligent acts or omissions.
Injury or property damage caused by your pets.
If the liability limits of your basic insurance policy is insufficient to meet your requirements, you may need additional coverage such as personal umbrella liability insurance. It provides an extra layer of financial protection when it comes to personal liability. For example, if there's a serious auto accident or any untoward incident on your property that exceeds the limits of your liability coverage, this will help you cover the costs.
What does personal liability insurance not cover?
While a standard home insurance or renters insurance will cover most of your personal liability claims, there are some it won't. These include:
Liability because of an automobile accident (your auto insurance will cover it).
Intentional bodily harm or property damage caused by either you or a member of your household.
Bodily injuries or damages sustained by you or your family members on your property.
Any loss due to your business activities or claims related to your profession (home business insurance will cover that).
Personal injury or property damage by a non-family-member who isn't named on your policy.
If a healthy tree in your yard falls onto your neighbor's house.
Damage to your automobile.
Certain dog breeds considered high risk.
Read more: Does my homeowners' insurance cover my dog?
How much does personal liability coverage cost?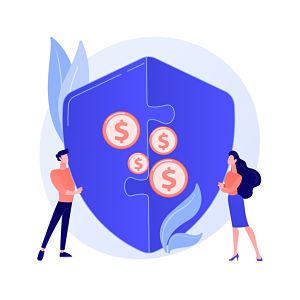 Generally, personal liability home insurance coverage costs around $8 to $10 a year for every $100,000 worth of coverage. So, if your liability coverage is $500,000, it'll cost you approximately $50 annually, or a little over $4 per month.
Of course, the cost of insurance coverage may depend on where you live and your insurance company.
How much personal liability coverage do I need?
The personal liability home insurance coverage you require depends on two things:
Your total assets and their value
Unfortunately, if you're legally responsible for an accident and sued by the injured party, they can go after all your assets, not just assets on the insured property. That's why it's imperative that you protect all your property assets with adequate liability coverage.
Liability-related risk associated with your property
You need to consider the liability risk attached to your property. For example, if your house has a swimming pool or a treehouse, it will increase your homeowners' insurance premiums. The reason is that such home features increase liability risk for your guests and children.
Keeping these factors in mind, it's wise to max out your liability coverage limits. The financial protection you get is definitely worth it. Besides, your personal liability insurance is one of the cheapest coverages on your policy.
How does personal liability home insurance work?
Filing liability claims is a bit complicated as it depends on the accident that occurred and the state it happened in. In some states, the claimant can file a claim against the liable party's insurer while in others only the individual named on the policy can file a claim.
If you sustained an injury at someone's home, and the homeowner is liable for your medical expenses and lost income, it's best to talk it out and file a claim. The homeowner will be more than ready to help you out. And, they don't have to pay a deductible. However, after making the claim, their insurance rates may go up.
In the worst-case scenario, if the homeowner is resistant, you have the option of filing a lawsuit. The court will then decide if the homeowner is liable or not liable. 
If the court takes long to make a legal judgment, there can be a trial to decide if the liable party would need to either pay for defense costs out of pocket or file a claim with their insurance provider.
Key takeaway
Personal liability home insurance provides its policyholders with coverage to deal with any financial losses in case they are liable for someone's injury or property damage.
Simply put, if you hurt someone or damage their property, your homeowners' insurance offers the financial protection you'll need. And, it's a wise decision to purchase coverage with higher limits to protect your assets. Otherwise, it may leave you exposed to potentially large financial losses.
The insurance typically costs around $10 a year for a coverage of $100,000. And, if you need increased liability protection, it's best to get a personal umbrella policy.
Read more: Your questions on home insurance after remodel, answered!
Why do you need personal liability home insurance
was last modified:
May 2nd, 2021
by
Recommended