A Comprehensive Guide on Polyisocyanurate Insulation
If you're looking for home insulation, you can find different types of insulation materials on the market. Some of these include fiberglass batt insulation, expanded polystyrene (EPS foam) insulation, extruded polystyrene (XPS foam) insulation, mineral wool insulation, and polyisocyanurate insulation aka polyiso insulation or PIR or ISO.
This blog will help you understand polyisocyanurate foam board insulation by answering some of the most common queries about it.
Keep in mind that this insulation type is different from polyurethane insulation (PUR) although the materials of both are similar. The reason for the difference is that the proportion of methylene diphenyl diisocyanate (MDI) is different in both. While polyiso has an MDI/polyol ratio/index higher than 180, polyurethane has around 100. More index means more material rigidity or stiffness.
These insulation panels can help reduce your energy costs, manage moisture control, and can be used almost anywhere. Let's understand foam sheeting a little more before you begin with your home insulation project.
What exactly is polyisocyanurate insulation?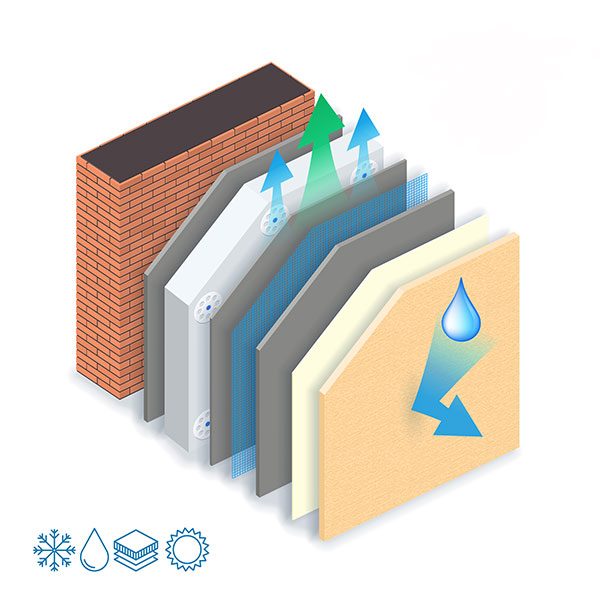 Polyiso insulation is a continuous closed-cell, rigid foam board insulation that's sandwiched between two facers made of various organic and inorganic materials. No wonder, polyisocyanurate is one of the densest types of foam board insulation. Generally sold as sheet insulation, it comes in the standard size of 4 x 8.
The good thing is, polyisocyanurate insulation has high thermal performance and can be used in roof, wall, and ceiling applications in both commercial as well as residential buildings.
The cells are closed and so tightly pressed together that the board prevents any air or moisture from getting in between the cells or inside the foam. That's why this type of insulation offers unique performance characteristics.
It's an excellent insulator and water-resistant as compared to other rigid foam insulation products. And, as the facers cover both sides of a polyiso insulation board, it's moisture resistant too.
R-value of polyisocyanurate insulation
R-value basically measures the thermal insulation or thermal resistance. Interestingly, the R-value per inch of polyiso insulation increases as the material gets thicker. That is to say, the R-value of a polyiso insulation that's two inches will be more than double the R-value of insulation that's only an inch.
According to the Polyisocyanurate Insulation Manufacturers Association (PIMA), it's a good idea to use LTTR (long-term thermal resistance) for polyiso roofing insulation and a full-thickness, 180-day aged value for wall insulations. When it comes to R-value, foil-faced polyiso is about 6.5 per inch while permeability-faced polyiso is around 6.0 per inch.
Can it be used for roof and wall insulation?
Yes. Builders use polyiso insulation for roof, wall, ceiling, crawl spaces, and specialty applications, as well as for sheathing purposes. In fact, it's used in more than 70% of commercial roof construction in North America.
Today, the popular building product is touted as a cost-effective insulation option. It doesn't just reduce energy usage, it improves the overall life of roofs and walls too. And, since it's lightweight, it's easy to install too.
Pros and cons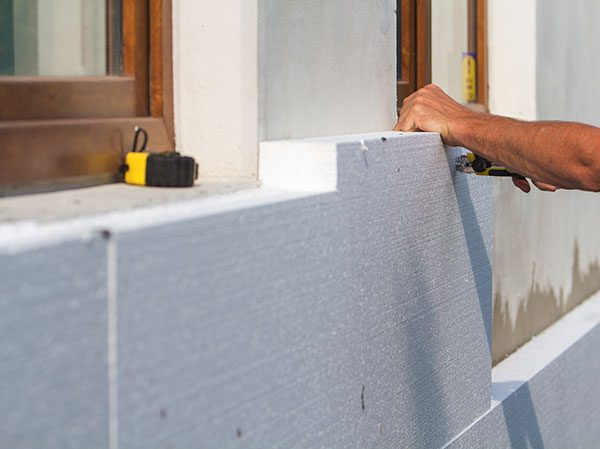 Polyisocyanurate insulation meets all the building code requirements for use in construction. It's believed to be one of the most regulated building products.
This type of insulation is less toxic than other insulation materials. Moreover, it's waterproof, flame retardant, lightweight, and eco-friendly.
What's more, it contains 9% recycled materials and has a higher R-value with an average of 6.5 per inch.
In fact, it offers long-term energy savings because of its high R-value — significantly reducing the environmental impact of buildings. Therefore, it increases energy efficiency at home and considerably minimizes heat loss.
On the downside, polyiso is expensive insulation. Additionally, it tends to absorb water — making it unsuitable for below-grade applications.
Read more: Crawlspace encapsulation
Polyisocyanurate insulation cost
While the cost of polyiso insulation may start from 35 cents to 42 cents per square foot, its average cost runs to about $0.70 per sq ft. for a 1-inch thick panel. Keep in mind that the price depends on the type and thickness of the polyiso you're buying.
Last thoughts
Polyisocyanurate insulation is a high R-value rigid foam board insulation. The closed-cell insulator is bonded to facers on both sides — making it a tightly packed, water- and moisture-resistant insulation product. It's also one of the most cost-effective insulators. In fact, the U.S. Environmental Protection Agency lauds it as having a responsible impact on the environment.
Read more: Is fiberglass insulation a good choice for your home?
A Comprehensive Guide on Polyisocyanurate Insulation
was last modified:
December 20th, 2022
by
Recommended