After a long day at work, there's hardly a more relaxing home amenity than a sparkling swimming pool. A quick plunge can cool you down in the summer or invigorate you in the morning, getting you ready for another great day. In the evening, a poolside can serve as the ultimate outdoor party setting. However, having the pool of your dreams is far from your last year's koi pond project. After you spend time, money and effort to make it perfect, at one point you may find it outdated and displeasing. These pool remodeling tips will give you some amazing ideas on how to bring your poolside to life.
When to renovate?
Despite the design and the existing features, sooner or later every pool needs to undergo some renovation. Leaks are the main problem you need to pay attention to. Also, your pool construction will definitely outlive its mechanical systems like the pump, filters and plumbing, so these will need replacing at one point. Thirdly, consistent use may take its toll on the tiles, decking or poolside lights. Lastly, your pool may become too small for the number of children or guests you want to host on special occasions. The best time to renovate or remodel a pool is in autumn or winter, so it is ready for the splashing season. Listed below are some of the most common renovations and upgrades.
Shape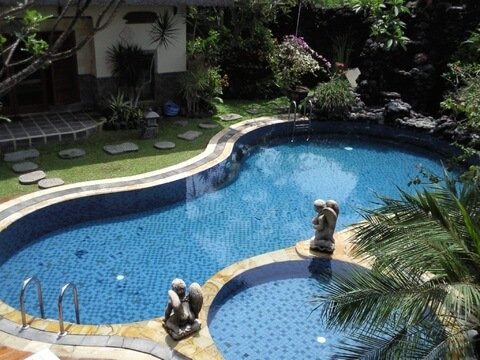 Think outside the boxy pool design. Apart from the very popular kidney shape, there are many more really interesting options available. A series of misaligned circles can create areas of different depth, suitable for small children, or a separate area featuring an underwater sitting ledge. Pools shaped like string instruments are still very trendy, with the neck leading to a more secluded conversation area.
Mosaic Tiles
This is probably the simplest upgrade that any pool can have, no matter the shape or depth. Mosaic tiles come in many different colors and shapes, so the image they make up when looking at them from above is limited only by your imagination.
Spa area
Adding a spa area will definitely enhance the attractiveness of your pool. This also means that you'll be able to use it longer into the autumn, as the hot water will keep you warm when the temperature drops. Take the relaxing factor from the beginning of the article and multiply it by 10.
Pool with Firepit
An interesting alternative to the spa area, and a feature that not many homeowners consider, is a fire pit which improves your poolside in two ways. One, it improves the aesthetics of the pool dramatically, and two, it provides heat that keeps you warm in the time of year when the stars are the brightest.
Water features
A couple of water features are enough to make your pool stand out from the thousands of unimaginative backyard pools. If you combine them with pool lights, the magic can last throughout the evening. Apart from a spectacular scene, a more dramatic feature like a waterfall rushing over an elevated rock formation provides the relaxing sound of flowing water.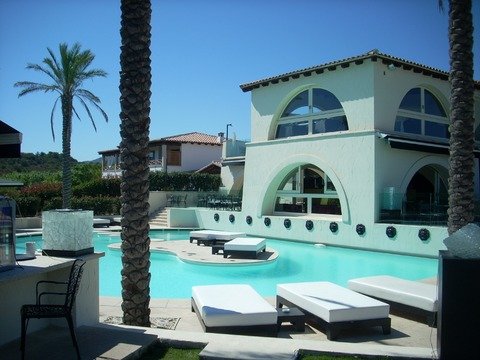 Lighting
Although they are mainly used during the day, home pools are more beautiful at night – especially when upgraded with pool lights. Depending on the shape and the design of the pool, lights can be located under water, as well as on the deck. Stores that are well stocked with all kinds of pool supplies even have tri-colour LED lights and Bluetooth-controlled floating lights-speakers.
Read more: When is it time to call a pool pro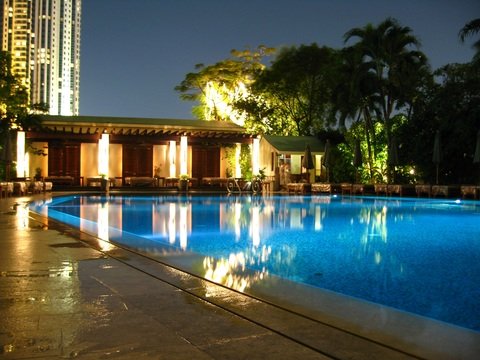 Sun shelf
This multipurpose elevated floor inside the pool is perfect for kids who still need to learn how to swim, as well as their mums who can place their lounge chairs there. In both cases, the coolness of the water and low depth allow for a number of activities.
Pool renovations or remodels are certainly not DIY tasks. Professionals who specialize in pool makeovers have a lot of experience behind them, as well as a complete knowledge of the matter. By going straight to experienced contractors, you'll actually be saving money. To do it right the first time is always cheaper than repairing the damage afterwards.
Read more: Factors for consideration to achieve eco-friendly pool
Pool Renovations: A Comprehensive Guide
was last modified:
December 20th, 2022
by
Recommended