While revamping your flooring, countertop, or wall tiles, there are two prime options that pop up in your mind — porcelain and ceramic. Both of them are equally popular because of their sleek looks and clean, sophisticated appearance. Although they are quite versatile and durable, each of these variants comes with its own differences, giving rise to the never-ending debate — porcelain vs ceramic tile, which one is the better option? Therefore, today, let us define the key pros and cons of each material so that you can arrive at an informed decision.
Porcelain vs ceramic tile: How do they differ in composition?
Ceramic and porcelain tiles are both derived from clay. Since ceramic is kiln-fired at a lower temperature than porcelain, it is lighter and more porous. On the other hand, porcelain is made from refined clay, which is kiln-fired and then left like that or modified to resemble other materials such as stone, wood, or concrete. This manufacturing process makes porcelain harder, dense, and durable.
Read more: Wood Prints On Ceramic Tiles
Appearance: How do you tell if a tile is a porcelain or ceramic?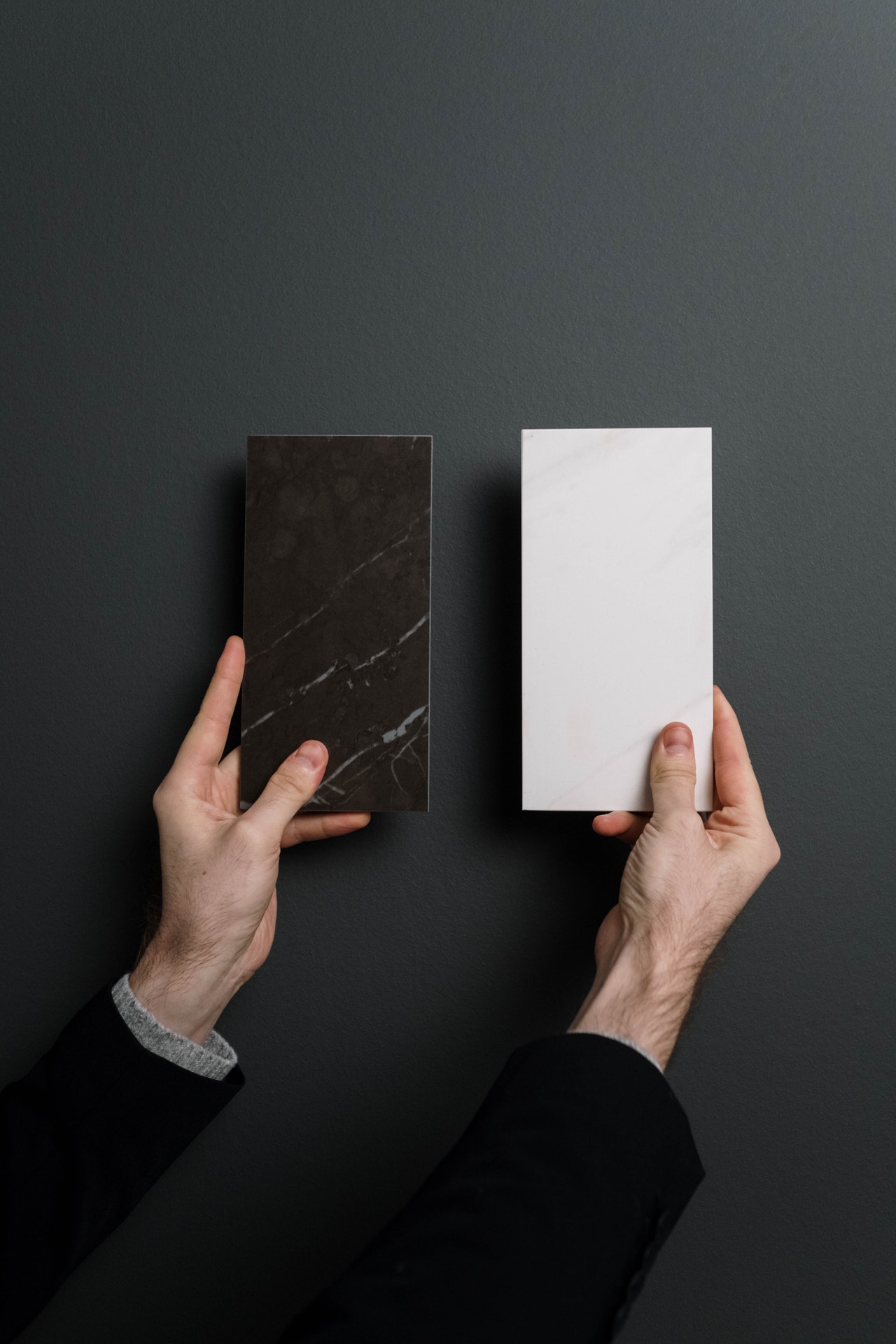 Ceramic tiles feature glazing along its edges, on the surface. Therefore, just look at the sides and you will know the type of tile you have opted for. This glazing can come either in a glassy or matte finish. However, unglazed porcelain is the most common variant found in the market. And even if it is glazed, the color just below the glaze will be similar to the rest of the material. So, you can easily figure out the difference. You may further examine the tile by chipping off a bit of the glaze. In the case of porcelain, the surface will show the same color, but in the case of ceramic, the glaze shall simply come off.
In terms of shades, options are much more for ceramic tiles. On the other hand, as far as style is concerned, porcelain can resemble several materials such as wood, fabric, glass, metal, and stone. Ceramic can resemble stone to some extent, but otherwise, they just come in the normal, clay tile style.
Porcelain vs ceramic tile: Is there any difference in water resistance?
Porcelain tiles have a water absorption rate of only 0.5%, making them almost 100% water resistant. Hence, they are ideal to be used anywhere, even in your bathroom. Since they are not porous, they are stain resistant as well.
Ceramic tiles come in several variants — some have an absorption rate of 7%, others feature between 3% and 7%, and the rest offer 0.5%. Therefore, if the glazing comes off, it will cause water seepage, making it not so ideal for moisture-prone areas.
Read more: Expert Tips To Help You Choose The Best Bathroom Tiles
Which is more expensive: porcelain or ceramic tile?
The per foot cost of ceramic tiles ranges from $1 to $40 (if it is a handmade variant). If you add installation charges, the prices will increase to approximately $5 – $10 per foot. Hence, if you need to cover a 200-feet wall or floor, your total price shall vary from $1000 – $2000. Similarly, the cost of porcelain tiles ranges from $2 – $30 per foot. However, the total cost shall also be determined by the size and thickness of tiles, evenness of the floor or wall, and the current state of the property.
Which one is more durable between the two?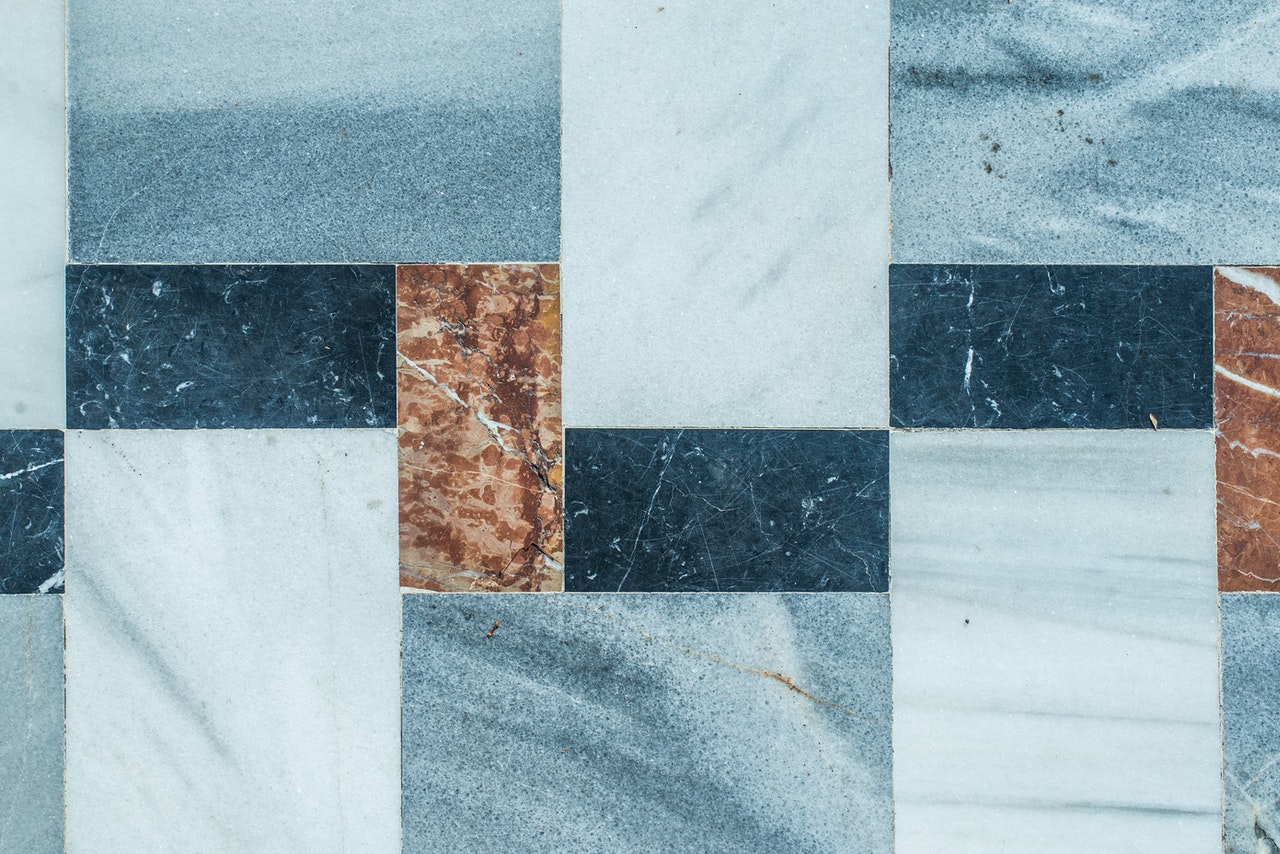 As we already mentioned, ceramic tile is light and porous. Hence it is never recommended for floors, even with low foot traffic. However, note the rating of the tile. Any rating close to 1 indicates that it is ideal for walls and a rating close to 5 means that you can use it in areas with heavy traffic as well.
Porcelain, on the other hand, is extremely hard and durable, making it feasible to be used anywhere.
Read more: How-To Guide: Installing Porcelain Tile In The Bathroom
Porcelain vs ceramic tile: What about maintenance?
You need not adhere to strict maintenance routines for either of these tile variants. The only concern here is the accumulation of grout, which might need to be removed from time to time. Again, if you have textured porcelain tiles, you might face some difficulty during mopping or vacuuming your floor. Glazed ceramic, on the other hand, is extremely shiny and smooth, making maintenance pretty effortless. But if cracks develop on its surface after a long period of use, you might need to consider repairing it soon.
Read more: Choosing Tile? Here's What You Need To Know
Conclusion
Porcelain and ceramic tiles are almost similar except in terms of density, water absorption, and fragility. Therefore, decide between the two, based on your area of installation. For example, never use ceramic tiles in the bathroom or outdoors. Or, go for ceramic if you are just replacing the tiles on your walls in a low-traffic area. So, happy tile hunting! Hope, we have been able to offer the best answers to the question: porcelain vs ceramic tile, which is the better option.
Read more: Tile Flooring Options: Fundamental Tips You Should Know
Porcelain vs Ceramic Tile: Choose the Best Option
was last modified:
May 23rd, 2022
by
Recommended