Spring is the perfect season to clear out the clutter in your home and start afresh. But, spring cleaning is not just about organizing closets and cleaning out cabinets. You also need to tackle some basic home maintenance in order to prepare your home for spring.
The fact is, after the rough weather ends each year, your home needs regular maintenance to bring it back to its pre-winter glory. So, whether you're getting your home ready to sell or simply want to do some basic spring cleaning, these home maintenance tips will ensure that you have a healthy, comfortable home.
Here are 15 maintenance tips to make your home safer, easier to manage, and more enjoyable. So, let's get ready for a happy, clean, and wonderful spring season.
1. Repair any roof damage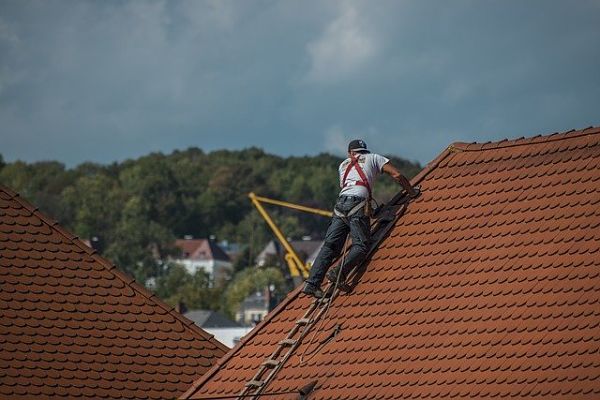 As the milder weather approaches, the first step is to check your roof. Clear away any errant branches, leaves, moss, and debris. Examine your roof thoroughly and assess any damage.
Make sure you're up-to-date with all your small roof repairs. Replace any missing roof shingles if required. Don't hesitate to contact a licensed roofer for a second opinion if you think your roof needs serious work.
Read more: Snow and ice damage to roofs: prevention, insurance and more
2. Clean your rain gutters
While you're checking your roof, check your rain gutters too. Remove as much debris as you can with your hands. Or, you could remove the gunk with a garden hose. Remember to shove the hose into the downspout to remove any dirt from the gooseneck bends. Ensure that your downspouts channel all the water at least five feet away from your home's foundation walls.
3. Check your smoke alarms
Testing your smoke detectors, carbon monoxide detectors, as well as their batteries, is crucial in ensuring that your home remains safe. Remember to change out the batteries if needed.
4. Repair damaged windows and screens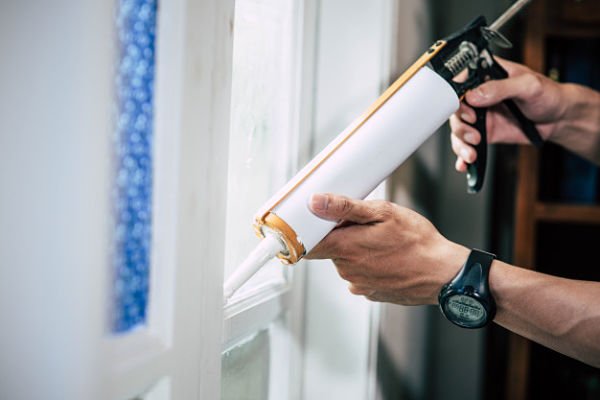 According to Consumer Reports, maintaining your windows properly helps to save money on both heatings as well as air conditioning bills. So, it pays to repair or replace all the damaged windows or warped screens. Inspect the windows for any water damage and rot, and re-caulk them if required. If there's condensation between the layers of your window glass, it's best to replace the sash of the window.
Well-maintained windows will help you enjoy the spring breeze without being bothered by bugs and other pests. Do remember to keep them sparkling clean. You can hire a window-cleaning service if it's too much work for you.
5. Scrub your walls and baseboards
With the onset of spring, keep your walls, baseboards, and electrical outlets in top shape. Scrub all the walls clean — including the bathroom, kitchen, bedrooms, and living room walls — with a sponge or brush. Use a mix of mild soap and water to get rid of the dirt.
Make sure you clean all the electrical outlet covers with a dry cloth.
6. Replace your filters
Use this time to replace all the filters in the house including — air filters of your furnace, water filters, range hood filters, and air vent filters. Ideally, you should replace all of these filters every three to six months — of course depending on the type of filter you have.
7. Clean all the faucets and showerheads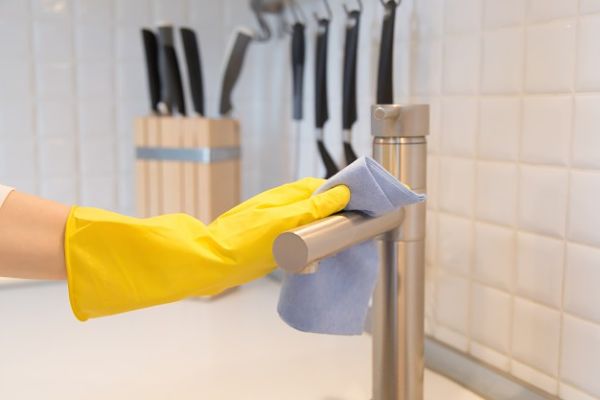 A clean house also means having a squeaky clean bathroom as well as kitchen faucets and showerheads. For DIY maintenance, unscrew the faucet aerators, sink sprayers, and showerheads. Soak them for an hour in equal parts vinegar and water solution. Rinse them with warm water and reinstall.
Read more: Spring kitchen decor
8. Clean out the dryer vent
Make sure your dryer doesn't have a clogged vent; it can be a fire hazard. Before cleaning it, remember to disconnect the vent from the back of the machine. Make use of a dryer vent brush to remove all the lint. After you're done cleaning, ensure that the dryer vent cover flap moves freely.
9. Check your plumbing and pipes
If your region experiences severe winters, chances are you may have had leaking or bursting pipes due to the freezing. It's best to check your plumbing system for leaks and damages. Ideally, you should winterize the plumbing of your home before the temperature starts to drop during the winters.
Read more: Plumbing financing for good & bad credit
10. Check your foundation vents and crawl space
If your house has a crawl space, it will have vents along the foundation walls. The vents help to provide air circulation — preventing excess moisture and mold growth. During the fall season and winters, the screens tend to collect leaves and other debris. You need to clean them out and check for any damage. Repair immediately if you find damaged screens.
11. Clean the outdoor barbeque grill
Whether you have a charcoal or a gas grill, chances are, the fall and long winters may not have been kind to it. Your outdoor grill has in all likelihood collected dust and may require a good cleaning to get started. That's why it's important that you buy a grill cover and use it to protect the grill before and after every use. Trust us, it will add years to your grill's life. Clean up the grill's exterior with a good glass cleaner and scrub the inside with a wire brush.
12. Prep your garden and yard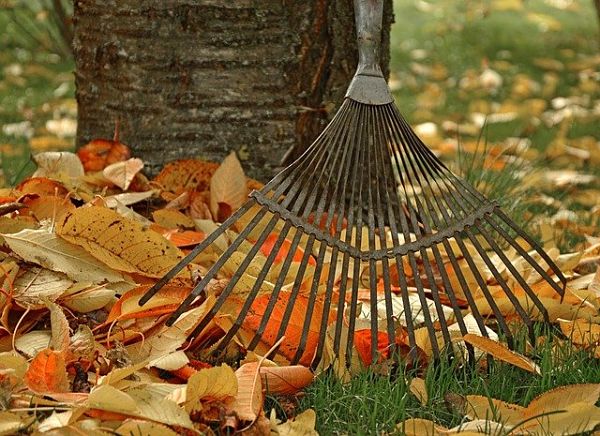 Your front yard doesn't just enhance your property's curb appeal, it's usually the first thing that a potential home buyer sees. Once the snow melts, take some steps to get your lawn and yard back in shape. Begin your spring cleaning by raking the leaves, branches, compost debris, and any other clutter. Prune and trim your trees as well as shrubs. They will give your home a neat look instantly.
Read more: Lawn maintenance: How to have a child-friendly lawn
13. Clean the outdoor furniture
With spring around the corner, it's time to get your outdoor entertainment going. Dust all outdoor patio furniture and cushions. You may need to seal your wooden furniture, repaint the plastic ones, tighten the hardware on chairs, tables, and pergolas, and clean the garden umbrella.
14. Refresh your decor with new textiles
Changing your window treatments is an easy way to refresh the look of your interior decor. You can either wash or dry clean your existing draperies or replace the heavy winter drapes with light and summery sheers.
Change pillowcases, throws, duvet covers, and what have you by bringing in bright pops of colors.
15. Declutter your home for spring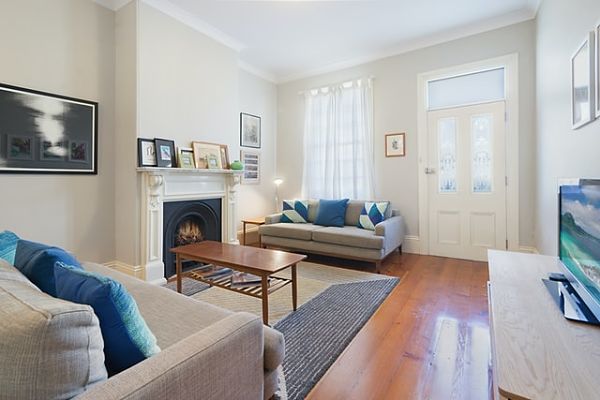 Spring is the perfect time to cut down on the clutter that's been accumulating in your home. The best way to prepare home for spring is to make a room-by-room plan and get rid of the unnecessary stuff. Decluttering also helps in keeping the dust, mold, and pollen at bay.
Last thoughts
Spring brings with it beautiful warm weather, and newer possibilities to entertain — without the bother of the harsh, cold winter. It's the best time to prepare for spring maintenance throughout the home.
We hope these 15 maintenance tips will help you prepare your home for the spring season. With timely effort and care, you'll be ready for spring, and save good time as well as money along the way.
15 maintenance tips to prepare home for spring
was last modified:
June 14th, 2022
by
Recommended