How to prepare your home for aging in place
Older people, especially those in their golden years, tend to spend more time at home. Modifications to the home are often needed as they age. But older people, many on fixed incomes, need to be smart about expenses. Should seniors get life insurance to borrow against, or use the equity in their home to cover home improvement costs?
These questions are important when thinking about preparing your home for aging in place. Let's look at some ways seniors may be able to finance renovations or modifications that are needed to enjoy a comfortable and safe living place to enjoy their golden years.
Preparing your home for aging in place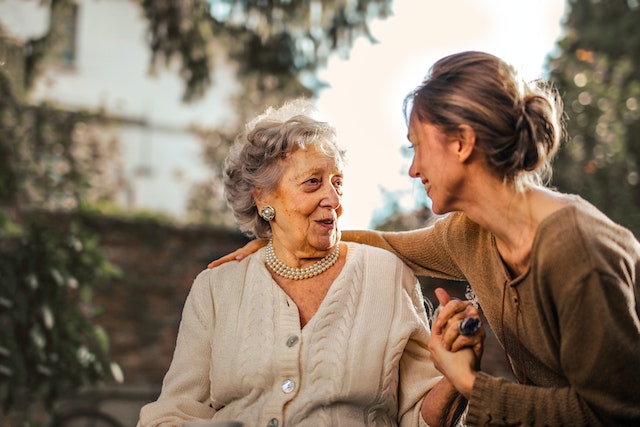 People have different goals and needs when it comes to wanting to age in place. Many dream of living in a place with comfort and security after retirement. Others have health or mobility issues but want to stay in their own home rather than go to a nursing home.
Regardless of the reason, it's important to prepare for aging in place. The first thing is to take care of simple maintenance issues. Then, assess the need for modifications and devise a way to pay for related costs.
Modifications
As people age, changes to the body or their health mean that things in the home need to be more accessible. Making the home more accessible for aging in place may mean minor modifications but could also require major renovations.
Bathroom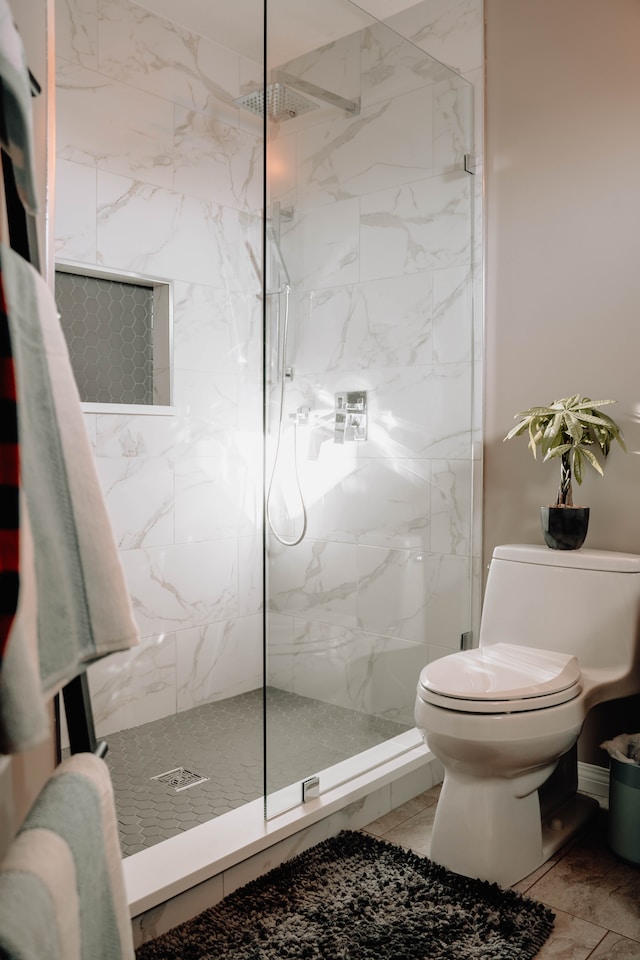 Simple modifications like installing grab bars, transfer benches, and anti-slip grips and safety strips make wet and slippery surfaces safer. Converting a traditional tub into a walk-in shower would be a more expensive renovation, but there are walk-in tubs that may be a cheaper but safer alternative.
Kitchen
Sometimes it may be necessary to lower counters, cabinets, sinks, stoves, ovens, and microwaves to accommodate health issues or ailments relating to aging. Those types of modifications usually require the help of professional contractors, tend to be expensive, and can take weeks to complete.
Wheelchair accessibility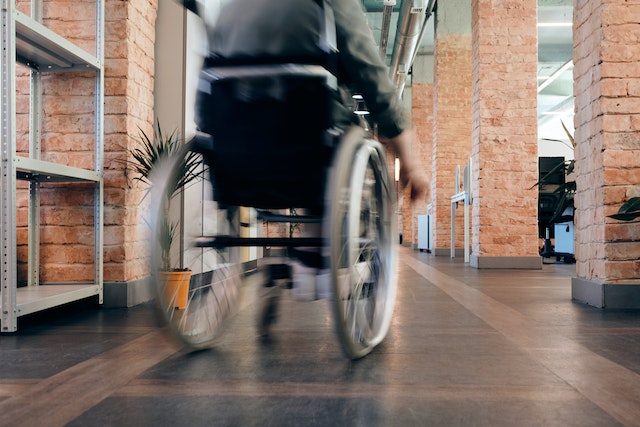 Seniors using wheelchairs or other mobility devices in the home may need structural modifications to move safely and comfortably around the home. For many homes, making living spaces more accessible for wheelchairs, scooters, and other devices means widening doorways, installing ramps, and possibly modifying flooring.
Maintenance
Older people are more vulnerable to hazards around the house. Some simple and low-cost maintenance solutions for a safer living environment for seniors include:
Keep it light and bright
Opt for lightbulbs over 60 watts, and go for the bright white or daylight color rather than soft white light, especially in the kitchen. Daylight is good for reading because it gives good illumination and isn't too harsh on the eyes.
Keep clear floors and paths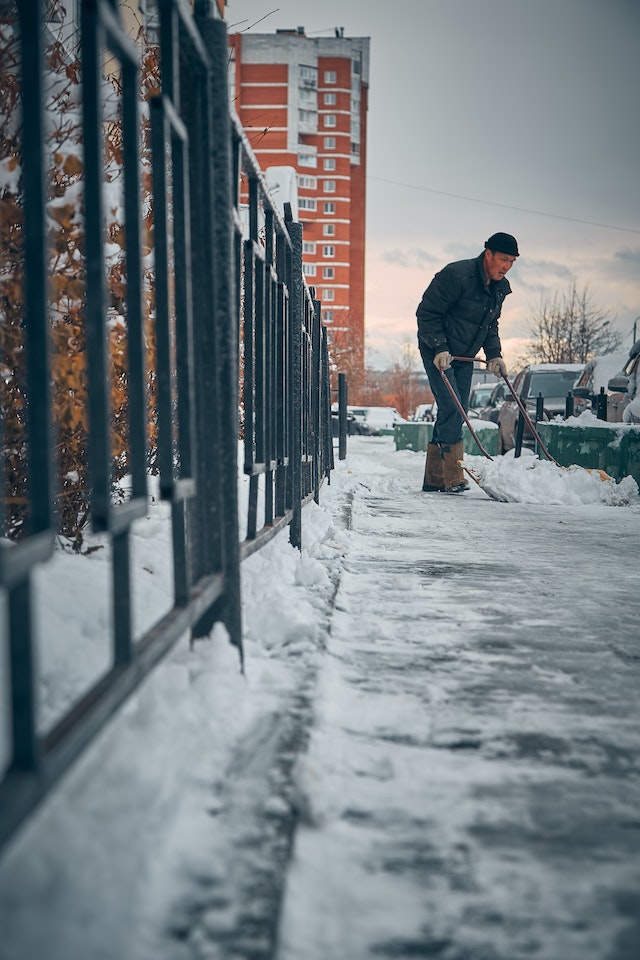 Rugs, shoes, and wires are serious tripping hazards for seniors, so take up or tack down loose rugs and don't leave things on the floor. Outside, ice, snow, and wet leaves can cause slips and falls, so pay a service or ask a neighbor to rake leaves, throw salt on the ice, and shovel snow.
Change air filters or use an air purifier
Dust, pollen, mold, and other air impurities can affect older people's already vulnerable respiratory systems. Clear air helps ease breathing conditions and difficulties.
Check locks and security systems
Seniors have to be vigilant against home invasions. At a minimum, have quality locks installed on windows and doors. Today, it's relatively easy to get security systems for homes, even through your cable company. They offer smart technology and immediate access to police and emergency services.
Outsource hazardous tasks
While it's important to routinely check gutters, roofs, plumbing, and electrical systems, unless you're licensed or highly skilled in these areas, try to find outside help because it takes older people significantly longer to recover from serious injuries.
Read more: How to clean rain gutters
Ways seniors can pay for home improvements
Preparing the home to age in place comes with financial costs. For many people over 62 years old, getting a bank loan isn't easy and often comes with high interest. Plus, getting a loan to pay for home modification expenses isn't desirable for seniors, who likely have fixed budgets and live off of limited retirement funds.
The good news is there are alternatives to bank loans. Here are some tips for seniors looking for ways to pay for modifications that may be needed to prepare the home for aging in place.
Life insurance
If you have the type of life insurance that allows you to accumulate cash, it could provide a source of funds to cover home modification costs.
There are two types of life insurance policies that offer cash value accounts.
Whole life insurance
A major benefit of whole life insurance is that it has a cash value component. A portion of your premiums is invested, which over time accumulates cash that's allowed to grow tax-deferred in an account tied to your policy. You can take a loan against the cash value in a whole life insurance account.
Universal life insurance
Universal life insurance also has a cash value account that generates funds by investing part of the premiums. The difference between whole and universal life is a universal life policy offers a range of premiums and you can change premium and coverage amounts during the policy period.
But just as with whole life insurance, you're allowed to take a loan against the cash value of a universal life insurance policy. Those funds could be used to finance renovations or repairs to the home to accommodate aging in place.
Home loans
The equity in a home is often one of the largest assets a person has. Senior citizens have likely built up value in the home over decades. It can be a good resource to tap into to help transform your home into a place you can grow old in.
Home Equity Line of Credit (HELOC)
A home equity line of credit, known as a HELOC, lets property owners borrow against the equity in their homes. Sometimes, using HELOC for home renovations is a smart idea, especially if they increase the value of the property.
There may also be tax benefits to using a HELOC to pay for home improvements. Talk to your tax advisor about the possibility of deducting the interest paid on a home equity loan used to pay for home renovations.
Reverse mortgage
Reverse mortgages can be confusing and sometimes controversial. It's a type of loan available to people 62 years old and older. Seniors can take a loan against the value of their home.
The loan funds can be received in a lump sum, in fixed monthly installments, or in the form of a line of credit. Instead of repaying the loan in monthly installments like you do with a traditional loan, the loan is repaid at the time of your death or when the property is sold.
Some benefits of a reverse mortgage are the title to your home stays in your name, and the funds are typically not considered taxable income.
Seniors should proceed with caution when considering proprietary reverse mortgages, which are offered by private lenders. Some controversial lenders made headlines for engaging in predatory lending practices when packaging reverse mortgages for elderly consumers.
Look for single-purpose reverse mortgages offered by non-government organizations, or state and local government agencies. For single-purpose loans, the lender specifies what the funds can be used for, like home improvements.
Medicaid
Benefits differ from state to state, but some Medicaid options for low-income seniors provide waivers for people who want to stay at home rather than move to a nursing home. Benefits can be used to pay for renovations and modifications needed to allow people to age in their homes.
Grants
There may be grants available for costs associated with preparing your home for aging in place.
State and local governments
Check your state and local governments for programs that offer financial help to seniors who need home renovations to age in place. Ask about nursing home diversion programs. These programs may cover the costs of accessibility renovations, as well as energy-saving modifications like insulation and weather stripping.
Federal government
The federal government has specialized programs for certain types of seniors.
The U.S. Department of Agriculture provides grants and loans to elderly low-income people in rural areas that can be used for home improvements.
Likewise, service members and military veterans have access to a number of grants offered by the U.S. Department of Veterans Affairs.
The specially adapted housing (SAH) grant offers funds to make the home wheelchair and mobility device accessible. The special housing adaptation (SHA) grant is also geared toward renovations that increase mobility and accessibility throughout the house.
These and other VA programs are designed to allow veterans to age in place and receive the care they need in their own homes rather than go to a nursing home.
How to prepare your home for aging in place
was last modified:
May 1st, 2023
by
Recommended