Buying a home is one of the most exciting and stressful times in a person's life. Once you find your dream home and are finally sitting down at closing, it's critical to understand all of the costs associated with homeownership. Your monthly mortgage payment includes not just the loan for the house but also things like homeowners insurance and private mortgage insurance. You may already know how homeowners insurance protects your investment, but what is private mortgage insurance, and how does it work?
What is private mortgage insurance?
Unlike your homeowners' insurance, private mortgage insurance (PMI) is not a protection you buy for yourself. PMI is a type of insurance that is required when potential homeowners have less than 20% to put down when purchasing a home. It protects your mortgage lender if you default on your mortgage. Because you are borrowing more money to purchase your home, lenders are at greater risk if your home goes into foreclosure.
PMI helps lenders recoup more of their losses if you are unable to repay your mortgage for any reason.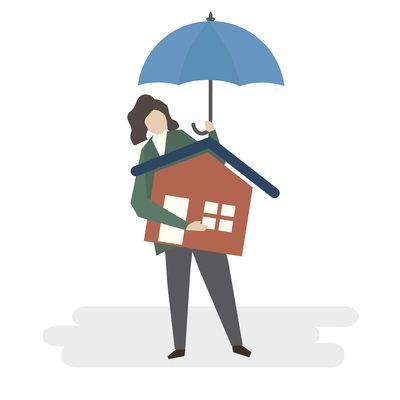 Who needs private mortgage insurance?
The general rule of thumb in purchasing a home used to be that sellers required a 20% down payment for a conventional loan. These days, different mortgage programs put homeownership within the reach of people who just can't save 20%. These options are great when cash is short — it's almost as if that additional money is being paid over time in the form of PMI. These flexible programs are available for everything from new construction to off-market properties.
It is also possible to find a lender who will offer conventional financing to homeowners with less than 20% down. These lenders typically charge higher interest rates for the life of the loan, making the monthly payment nearly the same as if you paid PMI. It's worth it to run the numbers to compare the maximum amount of PMI paid (half of the life of the loan) versus a higher interest rate for the full term.
Keep in mind that loans insured by the Federal Housing Administration (FHA loans) also require insurance but their criteria are different. FHA loans only require a 3.5% down payment, but they come with two types of insurance requirements: the upfront mortgage insurance premium (UMIP) and the annual mortgage insurance premium (MIP).
UMIP: It's 1.75% of your loan amount and can be paid at closing or in monthly payments.
MIP: This costs 0.45% to 1.05% of your loan amount and can be canceled after 11 years if you have put down 10% or more. However, if your down payment is less than 10%, you're stuck with this for the life of your loan (or until you refinance into a conventional loan).
How does private mortgage insurance work?
Private mortgage insurance is usually rolled into the monthly mortgage payment.
You can also pay PMI upfront at closing. For most people who are putting down less than 20%, this is often not possible, but it's an option. Do note, though, that if you pay PMI upfront and sell your house or refinance, you may not receive a refund of that payment.
As of 2021, PMI is tax-deductible, so regardless of how you pay, make sure to keep track of it. Your lender should send a statement for taxes, too.
How much does private mortgage insurance cost?
The price of PMI depends on the home price, your credit history, and the type of loan (fixed vs. adjustable). It's generally based on a percentage of the home price, but borrowers with poor credit usually pay more in PMI premiums, as do those who opt for an adjustable rate loan.
In most cases, your monthly payment will be between $30 and $70 per $100,000. So PMI for a $300,000 home would cost $90 to $210 a month. This figure may differ, so it's best to get a definitive answer from your closing attorney or realtor.
How long does private mortgage insurance last?
Although it seems like PMI is a case of endlessly throwing good money after bad, there is some positive news. Private mortgage insurance does not have to last the life of your loan. In some cases, once you reach above 20% equity in your home, you can file for cancellation of the insurance.
The Homeowners Protection Act offers three ways for PMI to be canceled.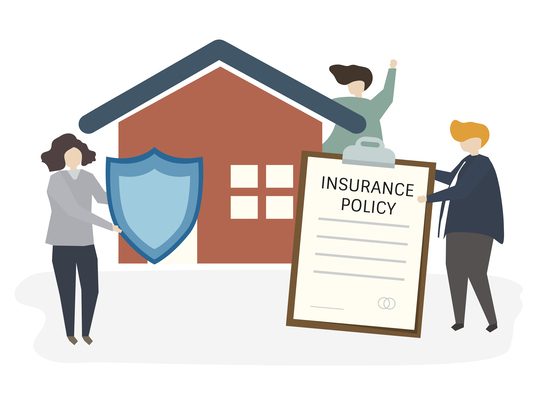 Borrower-initiated PMI cancellation
Borrowers can request cancellation of their PMI once their loan-to-value ratio is less than 80%. This date is projected on your closing documents, but if your home's value increases faster than predicted, you may be able to request cancellation sooner.
You'll need to:
Have a history of on-time payments
Be current on your monthly payments
Request the cancellation in writing
Automatic PMI termination
Automatic PMI termination occurs when your mortgage balance reaches a 78% loan-to-value ratio. The same conditions for borrower-requested cancellation apply.
Final PMI termination
This type of PMI termination is an exception to the loan-to-value rule. Once your loan meets its midpoint for payment, your lender will automatically terminate PMI — even if the ratio is higher than 78%. For example, a $100,000 30-year mortgage would have its PMI canceled at year 16 even if the balance on the loan was $81,000.
This type of cancellation is most common for loans that feature balloon payments or interest-only repayment periods. This can also provide a break for people in areas with dramatically decreasing property values, especially when they are trying to decide whether or not to sell their house.
Can you avoid paying private mortgage insurance?
A surefire way to avoid PMI is to put 20% down. Barring that, there is one way to avoid this monthly charge with less than 20% down. Here's how a "piggyback" mortgage sidesteps PMI.
You take out a first mortgage for the majority of the home's price after your down payment is subtracted.
Next, you take out a second mortgage for the balance of the purchase price.
Because you are borrowing money in two mortgages, with neither taking out above the 80% loan-to-value ratio, PMI is not required.
Although this can help you avoid PMI and keep your monthly payment low, there are some disadvantages. A second mortgage typically carries a higher interest rate than a first. You also cannot get rid of a second mortgage unless you sell your home or refinance — and both of those options cost money.
Read more: Why did my home insurance go up
The bottom line
According to a 2021 survey by the National Association of Realtors, the average down payment for first-time buyers was 7% (with repeat buyers putting down 17%). If you are asking yourself, "How much mortgage can I afford?" it's always good to consider what PMI adds to your monthly payment, too.
Read more: Include renovation costs in a mortgage
How does private mortgage insurance work?
was last modified:
August 26th, 2022
by
Recommended