Property development tips for first-time landlords
Preparing to let your very first property can feel like a daunting task as a first-time landlord. You might be wondering how much financial investment will be needed, how long development will take, and whether all your hard work will pay off by attracting much-needed tenants.
Thankfully, we're here to help! In this article, we will be sharing our top property development tips for first-time landlords. Our expert tips will help see you through your first letting experience, boosting your confidence for future buy-to-let property investments.
What is property development?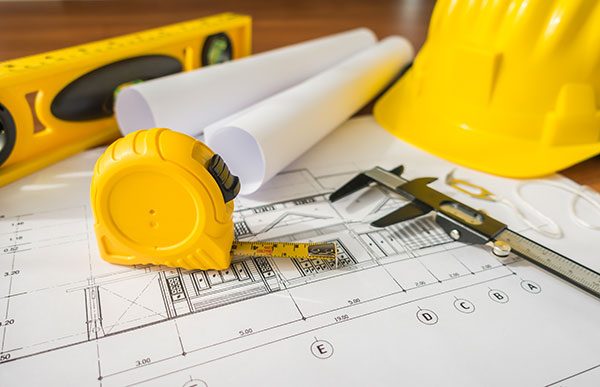 Let's start at the beginning by explaining what property development is and what it entails. Property development covers everything from land and building development (domestic and commercial) to property renovations and conversions.
The purpose of property development is to raise the value of a property so as to rent it out or sell it for a higher price. As a buy-to-let landlord, your priority will be to develop in such a way as to add value. This could be achieved in many ways, but predominantly through:
Loft or conservatory extensions
Bathroom or kitchen refurbishment
Garden restoration
New plumbing and electric
Improving energy efficiency
Aesthetic improvements
Now that you know a little bit about property development and what it involves, let's take a look at some of the ways you could develop your property as a first-time landlord, both improve its value and your chances of securing tenants.
Secure property development finances
There are numerous ways to secure the property development finances you need to begin your journey as a first-time landlord. Some people choose to fund development themselves – particularly if they have money available to do so.
However, for many first-time landlords, the expense of property development can be too high to manage on their own. As a result, some will ask for a loan from family or friends while others will consider the benefits of securing development finance.
According to Finbri, "Development finance is a type of loan facility that borrowers use to fund developments and works significantly different to other types of financing such as bridging finance. A developer typically borrows money from a lender in order to purchase property investment opportunities such as buying land (with planning permission or without planning permission) to build upon or acquiring an existing building with a view to renovate, refurb or change its use."
If you need financial support to help fund your property development, investing in development finance could be the solution you are looking for.
Create an emergency fund

As a first-time landlord, there are many things you will learn 'on the job' as it were. However, we want to help prepare you as much as possible. That's why we recommend you create an emergency fund. According to Nerd Wallet, "Emergency funds create a financial buffer that can keep you afloat in a time of need without having to rely on credit cards or high-interest loans."
Investing in buy-to-let property nearly always comes with unexpected or hidden costs. Once you've paid to secure your deposit and to cover stamp duty and legal fees, you should set aside any leftover funds to start building up an emergency pot.
Whilst investing in property is nearly always a profitable way to earn passive income, it's important to be aware that there may be some unexpected costs. Whether your tenants need a new boiler, a replacement washing machine or a home repair carried out, having an emergency fund in place ensures you won't need to scramble around to find the cash you need.
Keep property development simple
As a first-time landlord, it can be tempting to spend significant amounts of time renovating a property to perfection. While this could mean you end up with a property that boasts expensive flooring, modern bathrooms, and gorgeous aesthetics, it will take longer to renovate and be a bigger drain on your finances. What's more, the longer it takes to develop property the longer your property will sit without tenants.
That's why we recommend all first-time landlords keep property developments simple. Of course, you should decorate with your ideal tenant in mind but try to keep changes minimal, inexpensive, and practical to ensure you tick all the boxes without going overboard. To help you stay on schedule and avoid any unnecessary financial loss, you could try creating a schedule so that your development stays on track and on budget.
Carry out all necessary repairs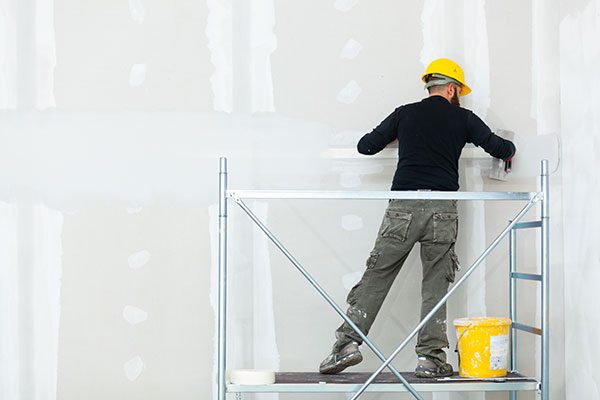 The last thing your tenants want is to move into a property that is falling apart from the inside out. If they turn on the oven, it should work. Also, if they turn on the heating, it should work. If they turn on the shower, it should work.
You get the idea…
As a landlord, it is your responsibility to ensure your property is both liveable and functional for your tenants. This means carrying out repairs (or organizing someone else to do so) is part of your job and something that should be performed quickly when needed.
Carrying out any necessary repairs during the property development phase is often easiest as you don't need to coordinate times with your tenants and can instead access the property whenever suits you. Your property should and must meet all legal requirements. This will ensure your tenants can live in safely and comfortably all year round.
Update utilities and appliances
When you are developing your first property, it is important to update any old utilities and appliances. Not only will this save you money in the long term, but it will also ensure that everything is working in line with safety guidelines.
To achieve this, you will need to check all gas appliances are checked and tested regularly by registered gas-certified engineers (this includes, boilers, radiators, and ovens). You should also have all lights and electrical outlets safely checked and your property must include smoke alarms and carbon monoxide detectors.
When it comes time for your tenants to move in, we suggest providing them with the necessary instruction manuals so they can work all appliances, thermostats, alarm systems, etc, in the house. This will ensure your tenants don't have to call you every time they can't work something and it will save you all valuable time.
Final Words
So, there you have it, 5 property development tips to help you on your way as a first-time landlord. We hope these tips come in handy and help you succeed on your property investment journey.
Property development tips for first-time landlords
was last modified:
November 25th, 2022
by
Recommended