How Property Preservation Affects Real Estate Value?
Property preservation is an ongoing process. The fact of the matter is: your home requires lifetime maintenance, or until you decide to sell it. Even if you have purchased a brand new property, there might be structural, electrical, plumbing issues that need your attention. And we are all familiar with the adage — a stitch in time saves nine.
The concept is similar to car maintenance. It requires regular washing, a routine check-up and upkeep, and some occasional waxing to keep it in good working condition. The reason why you see car owners cleaning their cars out in their front yard or car clinics is to check their conditions and make them long-lasting.
The same thing applies to your house. It needs proper maintenance to look good and function well. Nobody wants to live in a dirty house which makes it hard to sell in the market in the future.
Before we dive into the basics of property preservation, it's important that we determine what it exactly means.
What is Property Preservation?
Property preservation is the process of maintaining a building and keeping it in best shape — in terms of both interior and exterior. It prevents the space, whether occupied or vacant, from falling into disrepair.
The responsibility of a property preservation specialist, when it comes to vacant buildings, entails much more than an occupied one. It may include replacing or repairing boarding up doors and windows, yard care, fixing roofs, changing locks and general maintenance. Their services are needed most during foreclosures.
How Significant is Property Preservation?
Property preservation is very important. It's necessary for the maintenance of the property and make it worth being sellable. It involves a lot of hard work. No wonder the services of preservation specialists or web-based property preservation wizards don't come cheap.
It has various scopes of work.
Securing the property. The job of a property preservation specialist is to change locks on exterior doors, secure entrance gates to property, install lockbox, post notice of emergency contact, board doors or windows if necessary, secure pool if applicable, and yield photos of completed tasks.
Draining water out of the plumbing system. This step is taken in order to prevent damage due to heat loss and bursting water pipes. It usually takes place in the fall season, before extreme cold and snow arrives.
Initial lawn maintenance. It includes lawn mowing, shrub trimming, weed eating, edging, removal of clippings, and weeding flower beds.
Debris removal. It's the process of removing debris from the entire property such as hazardous material, materials that detract from curb appeal, and even involves towing of vehicles.
Snow removal. It's the process of removing snow to provide safe access to properties. It's usually done by maintenance crews, first responders, real estate agents, city inspectors, and others in the property preservation business.
Janitorial/maid service. It includes vacuum carpets, wet mopping vinyl, and tile floors, cabinets, and countertops, cleaning all sinks, bathtubs, showers, and commodes. The service also includes cleaning and emptying all appliances and placing air fresheners on top of sinks.
What Should You Do For Best Property Preservation?
The value of your property may depreciate over time due to wear and tear. Thus, it's a good idea to get some work done intermittently for best property preservation. It's imperative especially if you're planning to sell your house in the future.
A good practice is to undertake any property repair immediately as it will impede further damages in the property. Regular upkeep should be the mantra here as it helps maintain a significant value to your property and keep your property in top shape. 
First Phase of Property Preservation
In the first phase of property preservation, there are monthly, quarterly and yearly maintenance drills and check-ups that you must do for your house. These activities involve cleaning kitchen sinks, cleaning range hood filters, and changing HVAC filters. Big projects like general cleaning, repairing window screens and cleaning gutters are also part of the routine. One way you can get this handled as quickly as possible is to hire an industrial cleaning company who also provide regular maintenance checks.
Fixing the exteriors of your home is also an important task. It's wise if you create a property preservation checklist or use web-based property pres wizard to avoid missing out on details. It will keep your house well-maintained inside and looking good outside.
Last Phase of Property Preservation
Upgrading is a major part of property preservation — to extend your house's life for five to ten years. It's paramount to catch up with the design and technological upgrades that could make your residential life more comfortable and easier.
Secondly, replacing old home essentials and appliances is very important as this can significantly eat the value of your house. Be sure to update and upgrade when it's necessary.
Since the bathroom and kitchen take up the significant chunk of your property value, you need to focus on upgrading or property remodeling with these two spaces.
For the kitchen, a small-scale remodeling will do wonders for your property preservation. Purchase new appliances, install a stone countertop and replace old fixtures.
For the bathroom, you need to update its look. Furnish new fixtures like a tiled or shower stall. You can also upgrade the lighting and add new vinyl flooring.
Reduction, Not Deduction
The value of a real property increases over time which gives a tax benefit to many homeowners. Home improvements, as you should know, can scale down the amount of taxes that you owe from selling your home.
The expenses for home improvement increases your 'basis' for sale. It channels a significant impact on reducing your profit on paper and results in a smaller tax obligation for capital gains.
For instance, you bought your home for $500,000 in cash and sold it for $560,000 after a year; your taxable capital profit would be $160,000. However, if you could show that you made $60,000 worth of home improvements, your basis will be $320,000, and you will earn a taxable capital gain worth $100,000.
Just be sure to keep a record of all your expenses for home improvement over the years. It will come handy when the time comes for you to sell your home.
Takeaway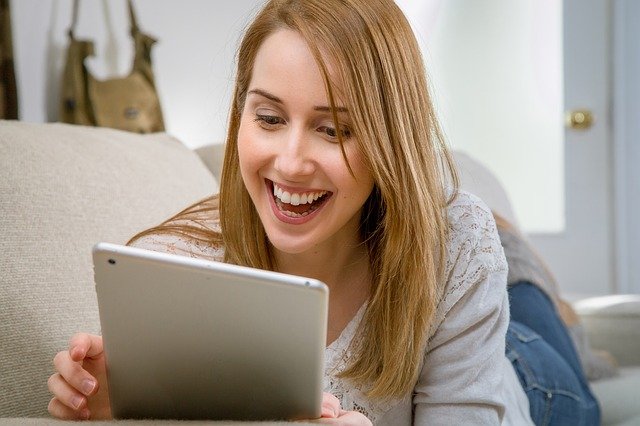 If you leave your house uncared and unattended, its value will depreciate as it accrues aesthetic and functional problems. Just as how a plant will wither if you don't water it and tend it — your house will deplete its value over time if you fail to nurture it. Take good care of your home so you will have an excellent abode to live for years and a valuable asset to sell in the future.
How Property Preservation Affects Real Estate Value?
was last modified:
May 17th, 2022
by
Recommended