Ask these questions when buying a new Home
Buying a new house is exciting but can be stressful. The purchase price is just one part of the cost of buying a new home, and all those extra costs can add up.
Before you get in over your head, ask some questions to help you be prepared for how much you're going to need to pay out of pocket to purchase the house and how much your monthly expenses will be once you move in.
If you can budget for all the expenses associated with buying a home, you'll make the process less stressful and more enjoyable.
What do I need for a down payment?
The amount of money you need for a down payment will depend on your lender and the type of loan you have. For example, some loans offer no down payment, while others require a set percentage minimum. Usually, though, if you don't make a down payment, you'll have a higher interest rate for the length of the loan.
The bigger your down payment, the less you'll have to pay in interest over the life of the loan. Ideally, you'll make at least a 20% down payment, but many lenders offer good interest rates to individuals who make a 5% down payment and have good credit.
How much are closing costs?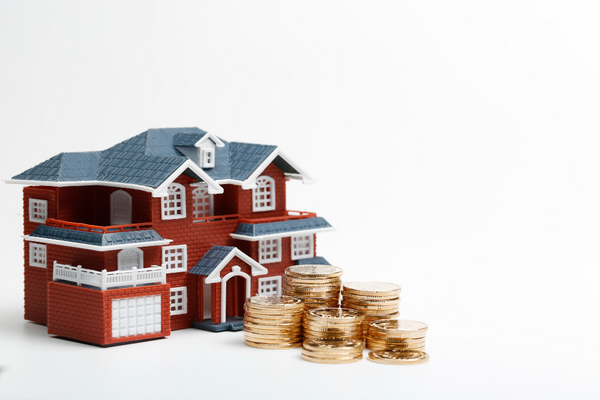 If you weren't expecting to have to pay for closing on your house and loan, you'd be in for a shocking surprise. Closing costs are typically 3 to 6% of the loan. So, a loan for $400,000 will have accompanying closing costs of $12,000 to $24,000.
One of the reasons it's essential to shop around for a lender is to find the lowest interest rate, but another reason is for their closing costs. It's always going to be expensive to close, but some lenders charge less than others.
How much are the taxes?
Your loan will have a monthly payment for your principal and interest, but you'll also have to pay property taxes. The taxes on the property you purchase will depend on where your home is located.
There's more to think about in a new area than whether you'll have good neighbors. If you're looking in an area but one house is just inside the city limits and the other one is right outside, you may be shocked to discover the difference in the property taxes between the two.
Taxes are usually collected monthly with your mortgage payment and put into an escrow account to pay the property taxes when they're due. Your lender may also collect insurance payments in the escrow account.
Read more: Buying a home or commercial real estate?
Are there homeowner dues?
Subdivisions often have property owner dues collected monthly, quarterly, or annually. These dues go toward your neighborhood parks, mowing, plowing, and other maintenance and security costs.
In addition to subdivision dues, if you purchase a condo, you'll also have condo dues. The money you pay toward that will often cover the cost of upkeep for common areas, trash, sewer, water, and insurance on the building.
The cost of dues varies greatly. For example, in some subdivisions, you might have to pay $20 a month, and in others, you could be charged $120 per month.
Read more: Increase your condo's resale value
What will the house cost to insure?
Many factors go into your home insurance rates. Obviously, the cost of your home is the most significant factor. A more expensive house will cost more to insure. But it also matters where your home is located. For example, a house in a high crime rate area will cost more to insure than a similar house in a gated community.
A home in an area with a history of hurricanes will have higher insurance rates than a home without as much risk, just as homeowners in an area prone to wildfires will pay more for insurance than homeowners in a place where wildfires are unlikely.
In addition to standard home insurance, you may also need to purchase a flood or earthquake insurance policy. Unfortunately, these types of coverage aren't included in a standard homeowners insurance policy, so you have to buy them as stand-alone policies.
Do I need mortgage insurance?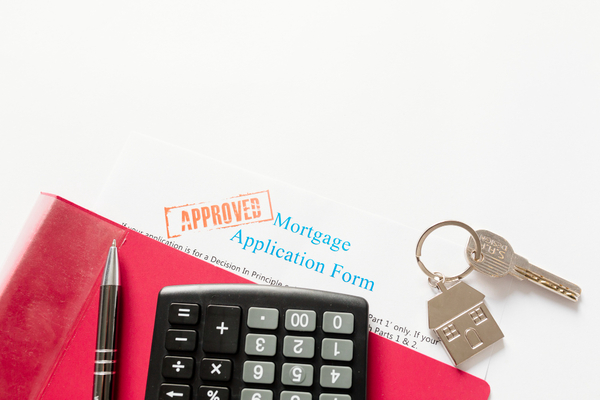 If you're planning to make a down payment of less than 20%, you'll probably have to pay mortgage insurance. You may be able to take out two mortgages and avoid mortgage insurance payments, but your second mortgage will likely have a higher interest rate, making your monthly payments higher.
How much will it cost to move my belongings?
If you hire a moving company to pack all your things and move them into your new home, you'll pay a lot of money. Alternatively, you could borrow a friend's trailer and pack and move everything on your own.
Whatever you decide to do, be prepared for the costs. Also, keep in mind that cross-country moves will cost more than moving down the block.
Read more: Reverse address lookup
Does the house need renovations?
If you're moving into a move-in-ready house, you may have to deal with replacing an appliance here or there, but for the most part, you won't have to worry about demo and rebuilding costs. A smooth renovation project can leave you highly satisfied with your home, but it's not worth it if you can't afford it.
If you are buying a fixer-upper, get estimates for the work you want to be done before you finalize your purchase. If you think that remodeling the kitchen will cost $10,000, but it ends up costing $30,000, you may be in over your head.
Finding out how much the work will cost can help you decide if the home is a good value for you or too much to handle.
Read more: Security investment in a condo or townhome
Plan Ahead When Budgeting for a New Home
If you ask these questions and find the answers, you'll be able to accurately prepare for the true costs of buying a home. If you know what to expect, you can make wiser decisions along the way.
The best home buying experience is one where you can comfortably afford your home and all the associated costs without straining your budget.
Good planning can help you relieve a lot of the stress that comes with home buying and enjoy more of the excitement of the process.
Read more: Use HELOC to buy second home
Ask these questions when buying a new Home
was last modified:
March 10th, 2023
by
Recommended