Real Estate Trends That 2019 Have Seen
2019 takes its final steps. This year all eyes were on real estate, where trends seem to be changing faster than ever. Many are looking at the real estate market as an etalon for how the economy is evolving. If you are a real estate business owner, you sure want to be up to date with all the changes that are going on inside the market, to be able to react as fast as possible and make the best decisions for your business. While the economic climate is not the most comforting one right now, the real estate market seems to be doing just fine, at least in the US. But what are the trends that have shaped the industry this year?
Decreasing mortgage interest rates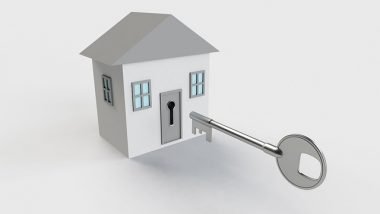 For quite some years, interest rates for mortgages did not register any significant changes. This year, however, took everyone by storm. Mortgage interest rates were expected to increase by up to 5.5%, as the Federal Reserve announced back in 2018. But in March this year, the Federal Reserve announced a change of plans and even started showing signs of decrease. In fact, between November last year and June this year, the mortgage rates dropped by 1%.
Unfortunately, this made the market more unpredictable and scared buyers. People don't seem to trust the market, as customer confidence dropped by almost 10 points this year. Truth be told, it can be quite understandable, if one were to look at the uncertainty of today's economy. Such changes are now making buyers jump out of bed and invest in something as expensive as a house.
Millennials become the top buyers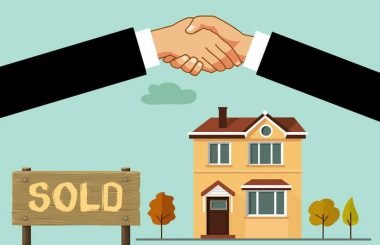 Photo by Pxhere CC0
Millennials have long struggled to find the proper means to afford a house, which is why, up until recently, most buyers were part of Gen X and baby boomer generation. Now, as millennials are getting older and have already established their career paths, they can settle down and finally think about their next big investment – the first house. Last year's predictions revealed millennials will account for nearly half of the mortgage market, making them top house buyers. But what does that mean for the market?
First of all, millennials rely on the Internet for purchases. This means they will be looking for houses online, rather than in person first. This means realtors need to establish an online presence in order to attract them. Also, millennials will look for quality, instead of size. So, they are willing to give up some extra square-feet in favor of an energy-efficient home.
Starting in the real estate industry? Take a look at our beginner's real estate guide to rental property analysis
Secondary cities are developing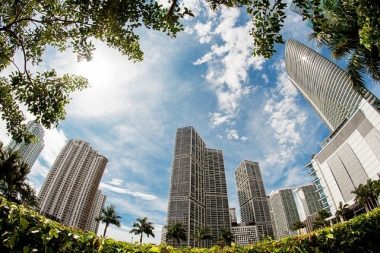 As millennials are entering the market, they will be looking for medium-sized cities, where the city life remains the same, but the cost of living is much, much lower. Cities such as Nashville, Austin or Dallas seem to be their favorites, and for good reasons.
Big companies have also caught up on that and are looking to expand their business in such areas. Apple, for example, is building a new campus in Austin, while Toyota has relocated to Dallas. This brings secondary cities at the top of the market. With more and more people looking to relocate from primary cities such as New York and San Francisco.
But as secondary cities have gained popularity, house prices have also started to increase. In fact, as compared to 2007, house valuations have increased over 100% in big markets such as Austin, where tech firms seem to have found a new oasis.
Is real estate a good investment? Take a look at the reasons why real estate is one of the best investments
Technology plays a much bigger role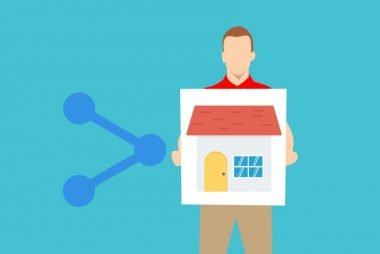 Photo by Pxhere CC0
The real estate industry is being extremely changed by innovations in technology in more ways than you might think. On the one hand, it has changed the way business is now conducted. While it was believed to be a field that relied greatly on in-person communication, consumers are now looking to buy houses online. To take virtual tours of apartments that are still in construction and so on.
On the other hand, consumers are more aware of the impact they are leaving on the environment. They are looking for houses that rely on resource-efficiency, such as solar-powered buildings and energy-efficient houses. Buyers are looking for houses that have built-in technology to help them both reduce costs and leave a smaller environmental footprint. Smart sensors to control temperature and light and all sorts of technological improvements will attract buyers like a magnet.
Low inventory on inexpensive properties
While the market is full of high-end properties, mid-priced houses are becoming quite hard to find. This seems to be due to constructors facing a multitude of obstacles regarding new buildings. The reasons why builders are struggling to provide new residencies are plenty. Increased land prices, lack of workforce, as well as material costs are just a few of them. And because expenses are higher, constructors find it more profitable to build high-end houses instead.
Read more: A Newcomer's Guide to California's Orange County Area
Real Estate Trends That 2019 Have Seen
was last modified:
April 26th, 2022
by
Recommended