How to Decide Whether to Renovate or Buy a New House
I am at a place in my adult life where I am completely over paying rent. I spend thousands of dollars a year on something that I do not even own. At the end of the day, I would rather be spending thousands of dollars on my own property, not someone else's.
If you are like me, then you are probably looking at different ways you can purchase a home as well as the type of home you want to purchase. Renovating older homes has become a more popular trend but purchasing a new home is still commonly done.
What many do not realize though is that you should also be looking into different forms of insurance associated renovations and new constructions. For instance, when renovating, you may decide to live in a mobile home and you'd need a homeowner's insurance policy like HO7 for the mobile home you are temporarily staying in.
Regardless of the path taken when acquiring your own property, there should be due diligence. Making the decision to renovate an older home can be a major hassle for some people, while it can be simple and easy for others.
The same goes for buying a new home. Searching for a home that has everything you dream of can be time-consuming and frustrating, but for others, the same experience can be exhilarating.
If you want to check how much the cost of your home remodel would be, feel free to use our free estimator tool.
The Benefits of Renovating an Older Home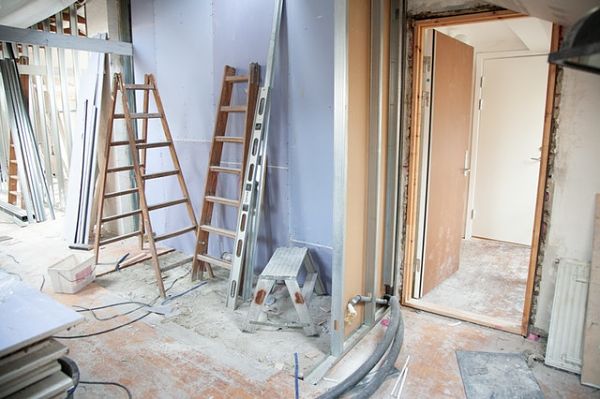 Purchasing an older home can be cheaper than purchasing a new home. Even with the cost of renovations, the overall costs are often less than purchasing a brand-new home. If you purchase an expensive new house that does not have all of the things you are looking for, then you may be left feeling like you wasted money.
With renovating, you are getting exactly what you want and there is always a guide somewhere to help make renovating simple as can be.
Aside from living in a home that meets all your needs, you may potentially be increasing the value of the home by renovating. If you purchased the home at a low price, your renovations will automatically make the home worth more.
You are also more than likely to include features, like a unique accent wall that standard properties do not have when built. Contractors tend to stick to the basic moldings, cabinetry, tiles, etc. when constructing, so if your remodeled home has anything upgraded from the standard fixtures, then the value of the renovated home will be greater than a new home. This especially applies if you finish an incomplete basement.
If you ever decide to sell your home and move, you will be getting a higher return on your investment on the property. Additionally, you typically can expect to have a larger yard in older homes because newer homes in newer neighborhoods are built closer together to increase the neighborhood associations' profit.
The Benefits of Buying a New Home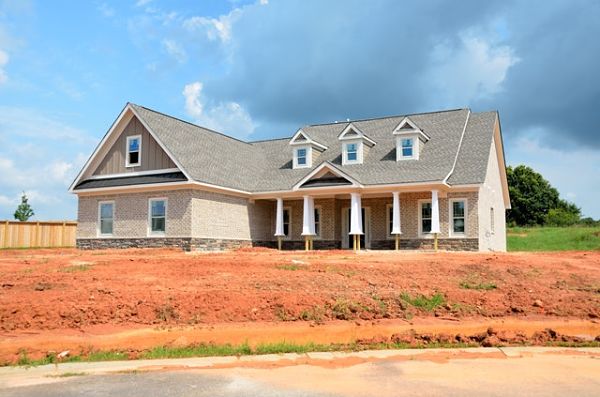 On the other hand, there are many good reasons to purchase a new home. The obvious benefit is being able to immediately settle into your newly purchased property. Unlike a renovation, you do not have to live in a construction area or wait to fully unpack. Buying a new property also does not include the process of acquiring construction permits and following numerous codes.
During a renovation, you can find there are necessary repairs needed that can cost a fortune, and you can avoid this mishap when purchasing new. Discovering needed repairs during a renovation is most common in homes that are very old, have been unoccupied for a long time, or have not been properly taken care of by previous tenants.
A new home may cost a good chunk of change, but you avoid having to pay for necessary repairs you were not initially prepared for.
When purchasing a new home, you do not always have to stress over whether or not the value of it will depreciate right when you move into it. There are ways that you can maintain your home's value during the time you live there.
Lastly, newer homes are usually built in a newer neighborhood that has amenities. These amenities can include pools, parks, gyms, or a clubhouse. Older homes associated with older communities do not usually have these types of amenities.
Read more: Buying a house? Check these Tips for Finding Your New Neighborhood
Factors that Decide if Renovating or Buying New is Best for You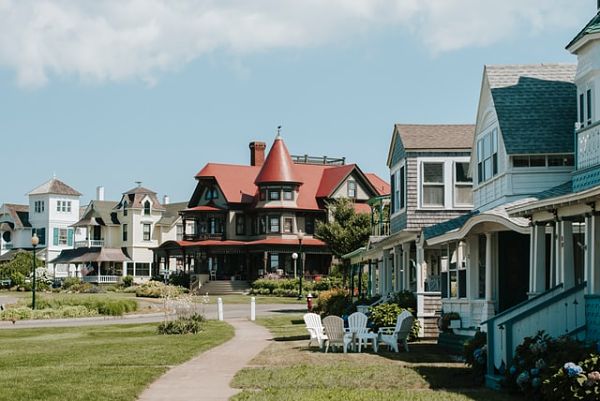 Owning a property that you love is possible. You can make this dream come true by renovating an older home or buying a new one, but the one you choose depends on your level of ability as well as personal characteristics.
What type of neighborhood do you prefer?

If you desire a neighborhood that has a community center, a pool, and other amenities, then purchasing a new home may be best for you.

Can you deal with construction projects?

Being able to handle planning, orchestrating, and maintaining a construction project requires a great amount of restraint and patience. You have to also be able to tolerate messy construction projects every single day until the house is finished, especially if you're living in the home while it is being renovated.

Can you find a house that has everything you want?

For someone that is not picky and who likes standard features, purchasing a new house might be best. There is no point really in renovating if you do not care for specific accents and fixtures.

Are you financially prepared to handle a renovation?

Outside of purchasing the home itself, you also need money to renovate. Some people renovate little things slowly over time but this may not be ideal for properties in certain conditions. You never know what extra repairs you will have to pay for at the last minute.

Can you afford multiple insurances?

As always, you have to insure your property because anything can happen. If you are not staying in the home you are renovating, then you will need double insurance — one for the renovation property, and another for where you are staying during the process. A construction site also increases the likelihood of having to file a claim under your home insurance policy.
Why is the Kukun iHomeReport the best CarFax for homes? Let's find out!
No matter the route you take, there are a lot of pros and cons associated with both renovating an older home and purchasing a new home. This is not an easy decision, but it can be an amazing investment, and for many, it's a better alternative to renting.
Read more: How to deal with constructions in your neighborhood
How to Decide Whether to Renovate or Buy a New House
was last modified:
October 10th, 2022
by
Recommended