Intelligently renovating a rental unit: It's more than white paint
Renovating is one of the most exciting components of property ownership. The ability to make a home look and feel refreshed and updated is one of the privileges homeowners enjoy, and that privilege comes with a great many possibilities. However, when it comes to renovating a unit that is intended to be rented out, possibilities take a back seat to many other priorities.
Landlords want their units to be welcoming, comfortable, adaptable, resilient, and enduring. These criteria come from a desire to maintain a rental that produces maximum ROI with minimal effort. Therefore, experienced landlords or property managers will always have unique approaches to renovations. Their personal relationships with vendors, as well as a thorough knowledge of renters' expectations and behaviors, will be the factors guiding their efforts towards intelligent rental renovation.
Repainting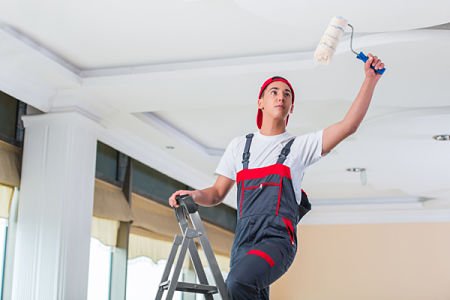 Repainting is by far the single most popular renovation practice for rental units, and for good reason. It effectively freshens up a space, providing a blank slate for potential tenants to visualize themselves living in.
Neutral colors make sure most tenants' furniture will look decent in the unit, and brighter colors can make the space feel more open and illuminated.
In addition to being a great way to bring a fresh feeling to the rental space, repainting can make the space look cleaner and more inviting. Leaving the walls in the shape that a previous tenant left them in is likely to make a poor impression on prospective tenants.
Tenants will often leave holes in the wall from hung pictures, smudges against the paint from furniture, and other small cosmetic flaws that are easy to fix but can have a large impact on the appeal of the unit.
Utopia Management, San Francisco property managers, cite painting as the most common, and necessary, renovation. One of the reasons repainting is such a common renovation for rental units, and considered standard maintenance amongst most landlords and property managers, is because it is an accessible task with strong ROI.
There are some negative connotations with landlords and white paint, which is why it should be emphasized that paint is not a do-it-all solution to structural, sanitary, or cosmetic issues in a rental unit.
Paint is a crucial final touch that should be performed after all necessary repairs are made to floors, baseboards, walls, and windows. Paint the wall and the trim. Avoid getting paint on windows, hardware
Expert tip
There's no point in repainting a space until it's been thoroughly cleaned. Importantly, a rental unit with residual odor needs to be deep-cleaned prior to painting. As the paint can actually retain some odor-emitting compounds in the walls. Whoever is repainting a rental unit should first clean its walls with a sponge dampened with soapy water to remove surface dust and impart a clean surface that will better adhere to the new coats of paint.
Landlords or property managers that are more hands-off can consider hiring professional painters to get the job done before putting the unit back on the market. However, this is most logical in situations where the landlord is either physically unable to paint, or is responsible for a large number of units.
If you're a large-scale property manager or a landlord with many units, repainting is something that your in-house maintenance staff should be able to perform. Just make sure they're on board with best-practices criteria and aware of the massive influence the paint can have on the unit's overall marketability.
Otherwise, repainting the unit can be a great way to add and maintain value with relatively minimal effort. If you do anything for your unit, yourself, it should be repainting!
Read more: Do you tip painters?
Fixtures and hardware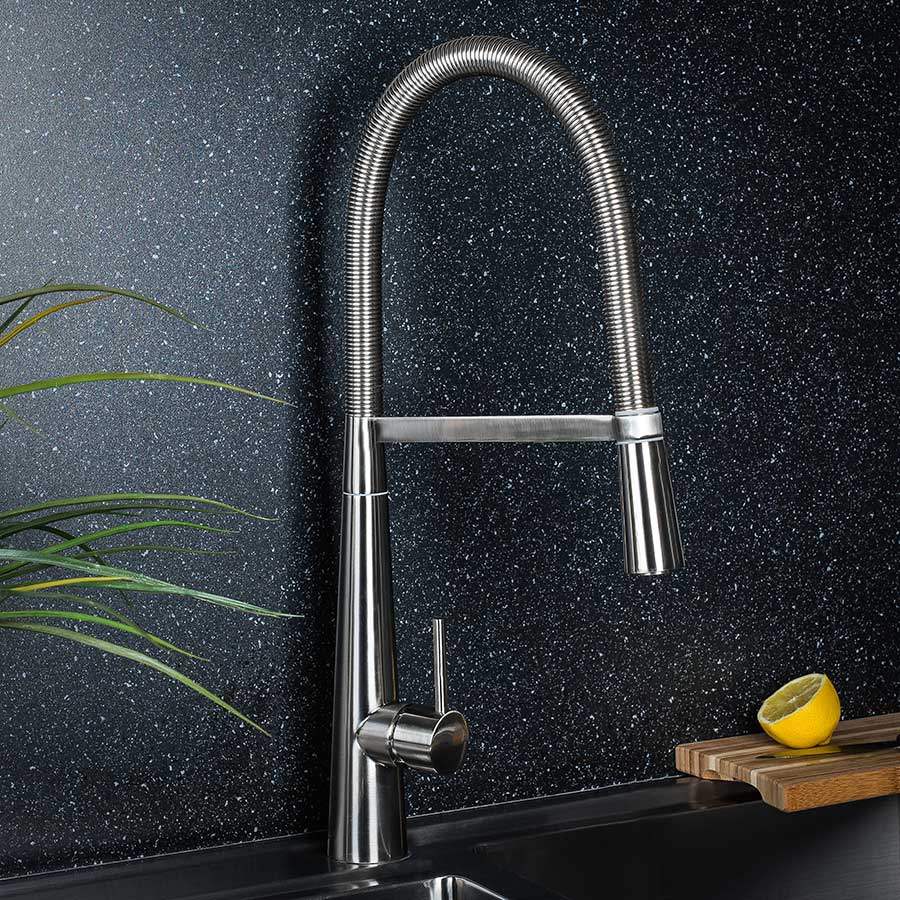 Fixtures are rarely the first thing that landlords and property managers think of when it comes to renovating units. This means that many units could really use an upgrade in this department!
Examples of fixtures and hardware include door handles, bath faucets, and lighting units.
The primary reason fixtures and hardware are so important is that they are among the things that tenants most often interact with on a daily basis. They are touched, seen, and used by tenants and their guests. This makes fixtures and hardware important aspects of the rental experience, and they also see a lot of wear.
Neglecting fixtures and hardware is a great way to guarantee preventable maintenance that you'll have to perform during tenancies. Tenants will be unhappy when the door handle falls off, the shower faucet dribbles and drips, and the ceiling fan dangerously rocks back and forth.
Hardware such as faucets and door handles can seem somewhat expensive. But they are affordable when you consider their easy installation and impressive ROI in terms of giving a better impression to prospective tenants. Simply the addition of new hardware in a bathroom, such as a sink faucet and matching towel racks, will make the bathroom feel more functional and up to date.
Door handles, and even door hinges, are important elements of a rental's hardware. Mainly because of how frequently they're used, and how they also involve security and safety. If a unit's exterior door handles and locks are not up to date, the safety of your tenants may be in jeopardy.
It is better to make sure the unit is secure, with entry door hardware in good functioning shape, before making the unit available. Because very few good prospective tenants will want to rent a place that does not feel safe and secure.
Flooring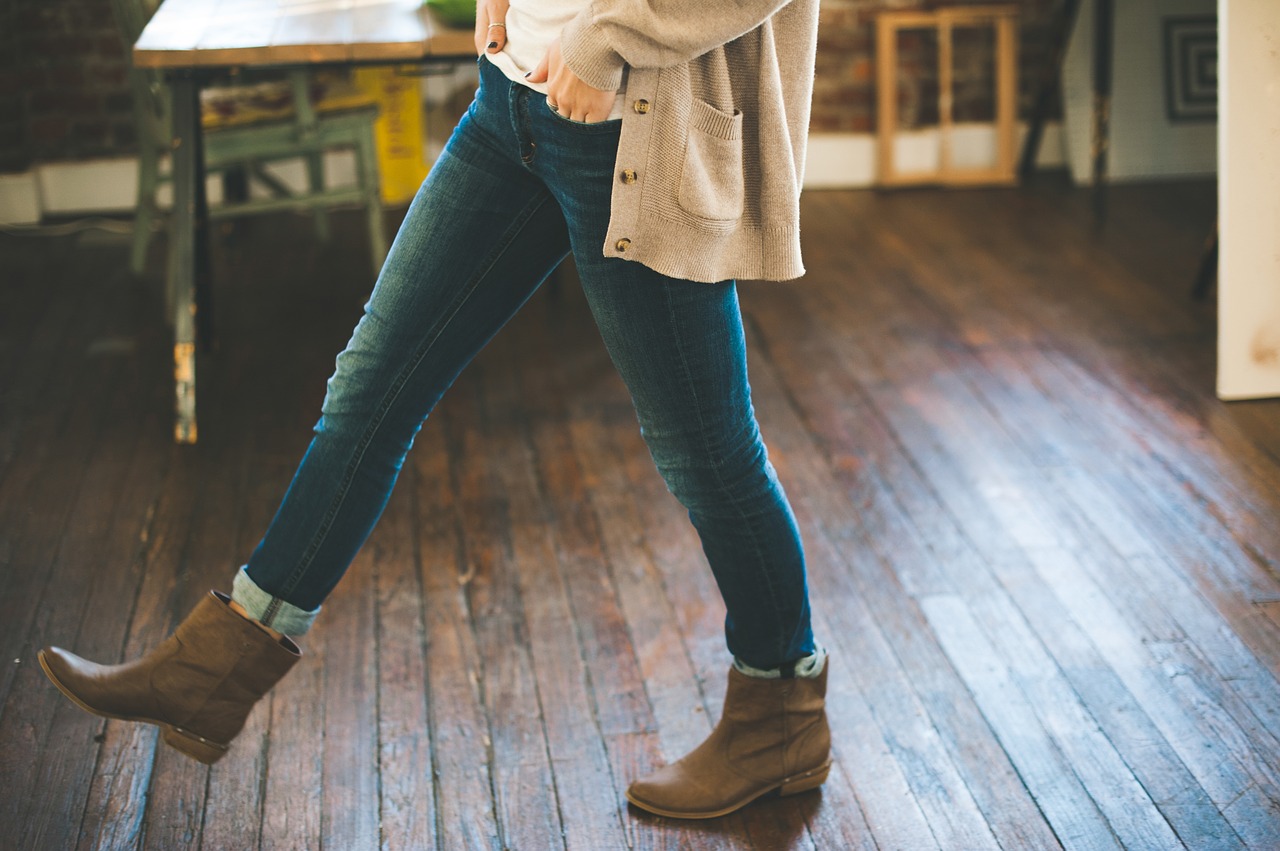 The new flooring installation is a more labor-intensive solution to rental unit renovation than repainting or new fixtures. However, it's something that a lot of rental owners should probably consider.
Flooring technology has come a long way in recent years, with solutions that are very stylish and functional. Once a floor is worn and damaged, there is little that can be done to make it look fresh and attractive.
Of course, porcelain tile is a durable and low-maintenance solution that's been around for a very long time, but it's rarely ideal for rental units because it can be highly slippery, and does not feel as inviting as wood floors, for example.
An effective solution that many landlords have turned to is luxury vinyl plank flooring (LVP). They're nearly indestructible and look pretty much the same as the wood laminate flooring. They're extremely easy to clean, almost impossible to scratch. Also, they will last as long as (or longer) than most other flooring options.
Perhaps a more cost-effective alternative to LVP flooring would be waterproof laminate flooring.
This kind of flooring will stand up to most use in a rental, while also feeling more upscale than many other products. It may not be as durable as LVP, but it is accessible in terms of installation (making it an effective DIY product) and it will boost the attractiveness and durability of your rental unit.
Landscaping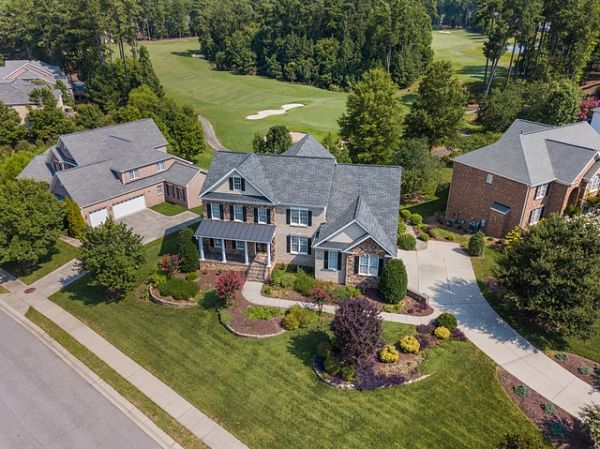 Many landlords might assume that landscaping plays a minor role in the rentability and overall value of their rental units, especially if they own a property that has multiple units. Even though landscaping is usually most necessary for single-family homes, it is also quite important for apartment complexes, as well.
The bottom line is that people want to live in spaces that are clean, well-maintained, and aesthetically pleasing. People want to feel welcome when they're walking into their apartment, and they also want guests to feel welcome when they visit. This is why successful landlords and property managers always maintain the landscaping on any property they manage.
For example, large trees should be routinely trimmed and maintained for safety reasons, as stray branches can easily become liabilities.
Invest time and resources in keeping greenspaces and hedges tidy. Your landscaping doesn't need to be extravagant. Keeping everything presentable is a relatively small expense when you consider the inverse, which would be a poorly-maintained landscape that nobody would want to be around.
Landscaping actually plays a large role in not only keeping current tenants happy but also attracting new tenants. You don't need to maintain exotic plants and extravagant lighting to accomplish what would probably provide you the best ROI, just keep things clean and comfortable. That mentality fits perfectly into the final point:
Clean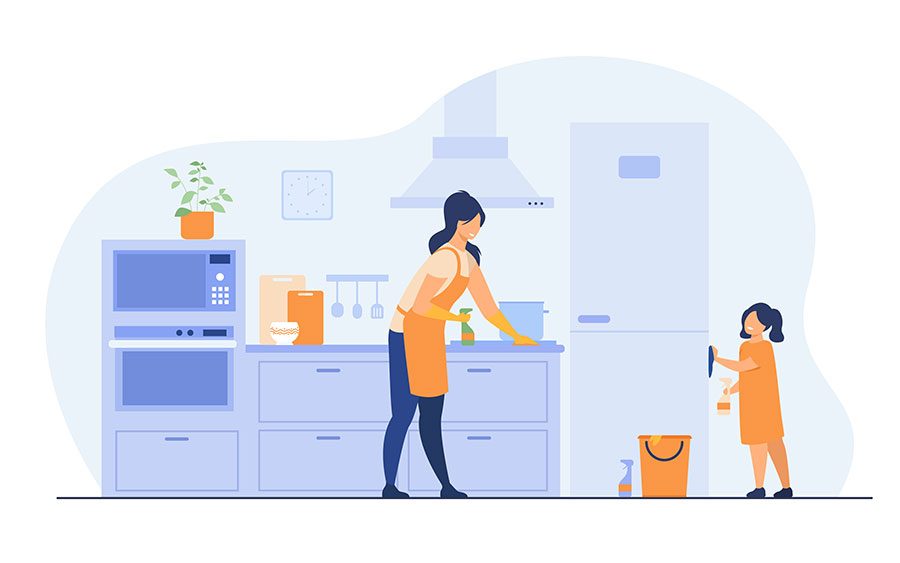 Cleaning should be the absolute standard, and obviously, most landlords and property managers routinely clean units before renting them out. However, cleaning should be emphasized more than it has been in most situations.
Cleaning the unit is important for many reasons. It is more hygienic, and helps make finishes last longer (grout, baseboards, paint, etc.) Also, most people expect to move into a unit that's moderately clean.
Importantly, the most important reason to put emphasis on rental cleaning is that smart landlords want to attract tenants that are clean and tidy, themselves. While there's no way of knowing how clean a tenant will be in the long term, the chances of having a clean tenant fall drastically when the prospective rental is not clean and tidy when they move in.
People who are focused on cleanliness are less likely to rent a unit that isn't.
Odors, peeling paint, dust in crevices, dirt, discolored tile grout, and more are all reasons why a clean tenant may not want to rent from you. Another important thing to mention is to ascertain how detailed your cleaning approach is.
Do you only clean the areas most likely to be seen by a prospective renter, or do you thoroughly clean the entire unit, including above cabinets, behind doors, in closets, and between the crevices? The answer to this question can provide lots of guidance.
Cleaning is probably the cheapest way to make a rental unit much more attractive. Even if it hasn't been renovated in a long time. And even if all of the finishes, hardware, and appliances are bottom-tier, so long as your unit is super clean and comfortable, it is much more marketable and habitable. Extra time spent cleaning will mean less time spent on finding a great tenant.
Conclusion
Sometimes, the most simple upgrades can make a world of difference for your rental unit. Don't assume that you need to gut your unit and furnish it with luxurious gimmicks to attract great tenants. Most people are simply looking for a rental that's safe, clean, and comfortable. Ask yourself what would make it feel better if you were living there. Don't neglect basic upkeep, and remember that a unit with a few slight adjustments can be much more marketable to people who take the time to visit it in person. Spend a little extra time on deep cleaning, and it'll speak volumes. Maintaining a property is never easy, but focusing on the most accessible upgrades, with minimal costs, can help make it much more manageable.
Intelligently renovating a rental unit: It's more than white paint
was last modified:
November 8th, 2022
by
Recommended