Estimate
Estimate the cost of your project
Estimate
You are thinking of selling your home for one reason or another and are looking for a quick and profitable sale. Such an outcome depends on how well you prepare your home before putting it on the market. The renovations or upgrades you inject into your property will differ, and each has its unique value-adding qualities. That is why while preparing your home for sale you need to invest in the updates that offer the most bang for your buck. Below are the top five home renovations that will help you sell your house quickly.
But before looking at them, it is prudent to point out that the updates you make to your home to get a quick sale should not turn into a financial mistake. The changes you make should be inexpensive yet increasing the worth of your home, both in terms of appeal and market value. That is how you will get a profitable sale.
1. Start With The Exterior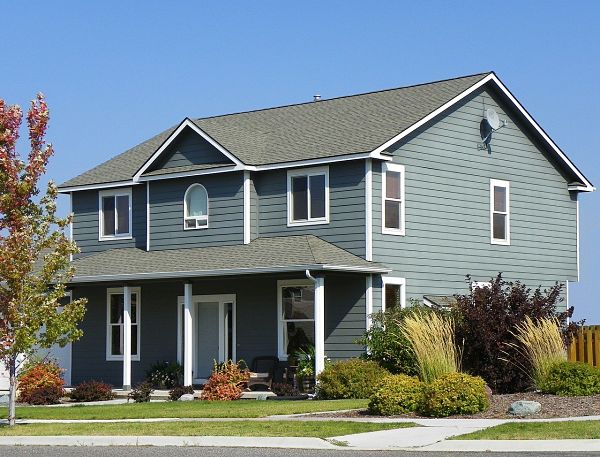 Photo by wolfields from Pixabay CC0
Ideally, your property should have a lasting first impression on those that come to view it; that is why your upgrades should start with the exterior before you move inside the house. Ensure your garden or yard looks presentable. Mow the grass, trim the trees and bushes, and do a bit of landscaping and hardscaping. Fix fence and give it a fresh coat of paint as well the gate entrance.
Consider painting the main doors, windows, and refreshing the exterior walls and surfaces. Also, fix any issues that may be present in the roof, and replace the old and worn out gutters and downspouts. If the outside is appealing, it will help set the mood for what to expect when you get inside the home, and this can influence potential buyers to purchase your property soon after viewing.
Planning a full renovation for your house? Try our free home remodel cost estimator, easy and convenient to use!
2. Updating The Walls And Floor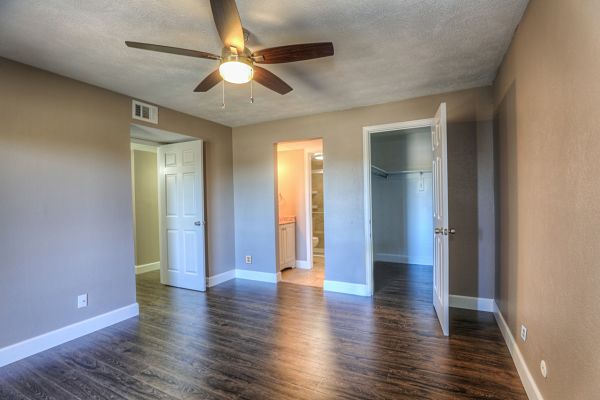 Photo by Christa Grover from Pexels CC0
The objective is to give your floors and walls a facelift. Touching up the floors can vary depending on the type installed. Options can range from staining, waxing & polishing, to painting, and grouting. If you have carpeted floors, then you should give them a clean to have them looking and smelling fresh. Rip off the old, worn-out carpeting and installing something new. As for the walls, the most inexpensive remodeling you can do is to give them a new paint job. Go for bright, neutral colors. Ensure that the hues you pick go well with the décor.
3. Remodeling The Kitchen
Photo by Christa Grover from Pexels CC0
The kitchen is the heart of every home. It is the most crucial room that every home buyer will review to determine if they will buy the property. When upgrading the kitchen, consider options such as installing a tiled countertop, and it does not have to be marble but something that is within your budget.
New cabinetry that increases the storage options is also an excellent upgrade to the kitchen. If possible, consider installing a modern sink and replace the old faucets. Also, make sure that the kitchen has ample natural lighting.
If you want an accurate kitchen remodel estimate, try our free tool to see how much would it cost!
4. Renovating The Bathroom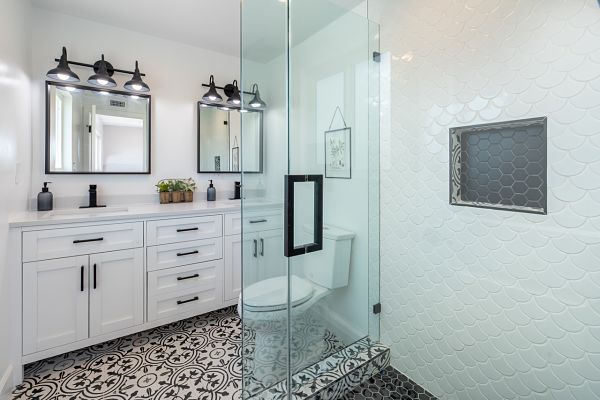 Photo by Terry Magallanes from Pexels CC0
Aside from the kitchen, the bathroom is the next area of your home that potential buyers will review to decide if they feel that your property is worth acquiring. Making a few changes to the bathroom can increase the value of your home and well as help in landing a quick sale. The first change to consider for this room is brightening up the place by cleaning or upgrading the tiles on the floor and walls.
Then you should consider upgrading the shower area to give it a clean and modern look. You also should re-caulk the bathtub. Installing a mirrored storage cabinet, replacing the faucet, a stainless-steel towel rack, hooks behind the bathroom door, and ensure there is enough natural light peering through the window are also value-adding renovations worth implementing.
How much does a bathroom remodel cost? We can help you, try our free remodel estimator tool to figure it out!
5. Depersonalising & Staging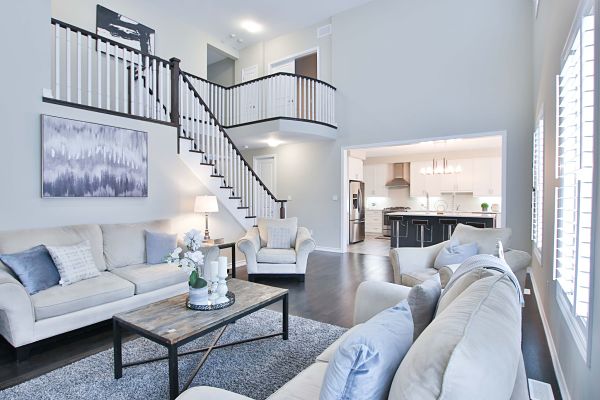 Photo by Sidekix Media on Unsplash CC0
You will better the odds of landing a quick and profitable sale if you make it possible for potential buyers to imagine themselves living in the property. They should view the house as their home. Achieving this means that you ensure there is no evidence of you or your family anywhere. That is a concept that shows homes leverage effectively; they never include anything personal when showcasing the property. So, you should ensure that the renovations you inject make your home appears lived-in without looking as though anyone actually lived or lives there.
Lastly, the updates you make should leave enough room for you to stage the property when you are to list it in the real estate market. Much of the aspects of doing the first four changes mentioned above will involve the last tip of depersonalizing and staging. Overall, the goal is to give potential home buyers a glimpse of what it would be like if they owned the property. Keep in mind that the renovations should not be costly, but sufficient enough to increase the value of your home and help you make a quick sale.
Want to explore further about home remodel ideas? Take a look at our guide on Tips To Planning A Smooth Home Renovation
5 Renovation Tips for Preparing Your Home for Sale
was last modified:
February 16th, 2021
by
Thank you for reading!
We would love to stay in touch with:
- New renovation articles

- Related discounts

- Contractor referrals
Recommended for you