In today's world, it is not unheard of for people to accumulate stuff. From clothes to furniture to old documents, and other sentimental possessions, most people find themselves running out of space to store their belongings in their homes or office. This is where self-storage units come in handy. These storage solutions offer ample space for storing different items, including furniture, stationery, documents, motorcycles, vehicles, and even boats.
In this post, we'll discuss five reasons why you need to rent a self-storage unit.
1. Clutter-free living space
Do you find yourself constantly tripping over your belongings, struggling to find things, or having to move items around constantly to accommodate new ones? A self-storage unit can help you declutter your living space, giving you more room to move around and breathe. You can store all your non-essential items and only keep the things that you use daily or that hold sentimental value. This will help you maintain a more organized and visually pleasing living space.
Renting a storage unit provides an additional space to store all your valuable belongings without the need to throw them away. With a self-storage unit, you can easily store seasonal items such as clothes, sports equipment, decorations, and more. You can also store items you don't need at the moment but might need in the future, such as appliances, furniture, and vehicles.
2. Working remotely
A storage unit can be a valuable asset for anyone working remotely, given that it provides additional space for storing and organizing work-related items. This is particularly important for those who do not have a dedicated workspace in their homes, as it can be challenging to keep all of their work materials organized and easily accessible.
With a storage unit, you can store your office supplies, documents, and equipment in one central location, which can help you stay more productive and focused during your workday.
3. Temporary storage during a move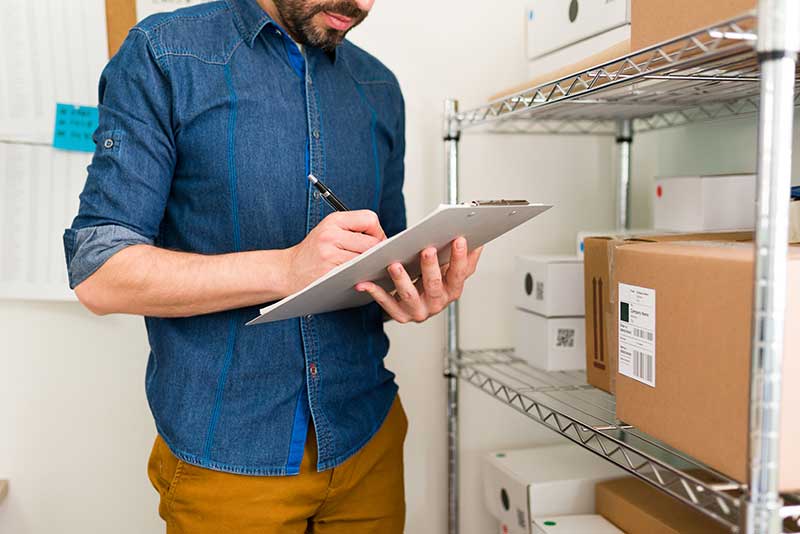 Are you in the process of moving, but your new home isn't quite ready yet? Renting a self-storage unit is an excellent way to store your belongings temporarily. You can take your time with the moving process, knowing that your belongings are safe and secure in a storage unit.
Additionally, if you are downsizing, you can store your extra furniture or belongings until you have time to figure out what to do with them. Self-storage facilities offer a range of affordable options that can fit any budget. How much you pay for renting a storage unit will depend on the location and size of the storage unit, as well as how long you'll be renting the unit. So, depending on your storage needs, you can be sure that you'll find a unit that fits your needs without breaking the bank.
Read more: Save time and money when moving
4. Keeping possessions of loved ones
A storage unit can be an ideal solution for storing a loved one's belongings after their passing for a number of reasons. First, it provides a secure and climate-controlled environment that can help prevent damage to items over time. This is particularly important for items that are sensitive to humidity and temperature fluctuations, such as photographs, artwork, and furniture.
Also, a storage unit can provide peace of mind knowing that your loved one's belongings are in a safe place and easily accessible whenever you need them.
Overall, a storage unit can be an excellent option for storing sentimental items that hold special meaning and memories of a loved one.
5. Business storage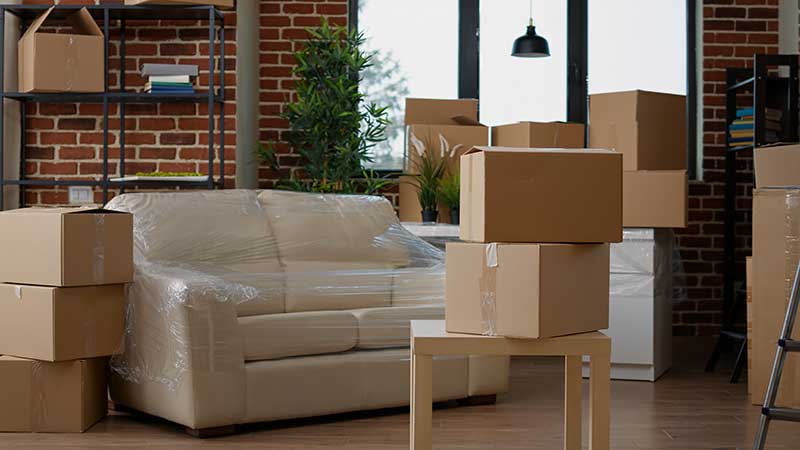 Do you own a small business or work from home? A self-storage unit can provide additional space to store your products, equipment, or documents. You can also use a storage unit to store extra inventory, seasonal items, or other business-related items you don't need on a daily basis. This will help keep your workspace organized and clutter-free, allowing you to focus on growing your business.
A storage unit can help you stay organized, both at home and at work. By moving some of your belongings to a storage unit, you can free up space in your home or office, making it easier to stay organized and productive. A storage unit can also help you prioritize what items are essential and which ones you can live without. You can create a more streamlined and efficient space by removing unnecessary items from your home or office.
Bottom Line
A self-storage unit is an excellent solution to keep your belongings safe, organized, and accessible. Whether you need to declutter your home, protect valuable items, store items temporarily during a move, keep a loved one's items, or need additional space for your business, a storage unit is an affordable and convenient option. The best part is that there are even climate-controlled storage units where you can keep sensitive items.
Five reasons why you'll want to rent a storage unit ASAP
was last modified:
May 19th, 2023
by
Recommended