Flashback: Retro Style Interior Design Borrowed from the 1980s
Oh, the '80s – the time of everything over-the-top: the music was too loud, the pants were too tight, the makeup was too strong and the hair was simply too everything. Still, when we look at some of the most popular movies back then (Pretty in Pink, Sixteen Candles and Back to the Future), we can't help but admire the production design. What seems as extravagant and pointless fusion of everything different at the first glance, in fact, makes perfect sense when you stop to look at it a bit longer. As it also makes sense for the current interior design trends to draw their inspiration from the '80s, since the ones before were relying on the '70s-Marakesh-obsession. But how exactly '80s retro designs can be reinterpreted today? Come let's try to understand them so that you can try out a few styles in your next home renovation project.
The Memphis-Milano Revival
It wouldn't be an exaggeration to say that Memphis design was once hated in the interior design circles due to its outrageously bold and bright color combinations. Still, it managed to find its way to the modern design in about same time when color-block became a huge thing it fashion (2014). Since then, it has inhabited many stylish homes throughout the world. Its main representatives are furniture pieces with geometric shapes instead of standard legs, and vivid colors, like strikingly bright blue, orange, yellow, and green.
TIP: Use Our Real-Time Remodeling Calculator and Find Out in Minutes How Much Your Remodel Will Cost. 
Chintz Overload
Remember this '80s crazy trend? Well, it seems that it too has been going through a renaissance these days. If you are not familiarized with the term (that is, if you haven't been raised on Golden Girls) that is a cotton fabric with a bright pattern (usually floral) and one of the favorite design styles of the '80s. Back then, you didn't have to think about matching – floral pattern went well with floral bedding and floral armchair. Today, the idea is to use chintz in accents instead of the usual designers' trick of pop of color.
'80s Minimalism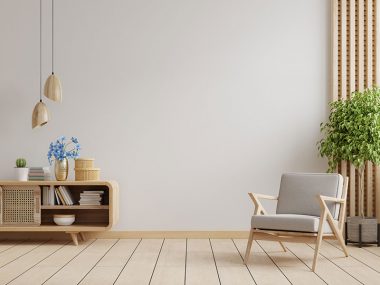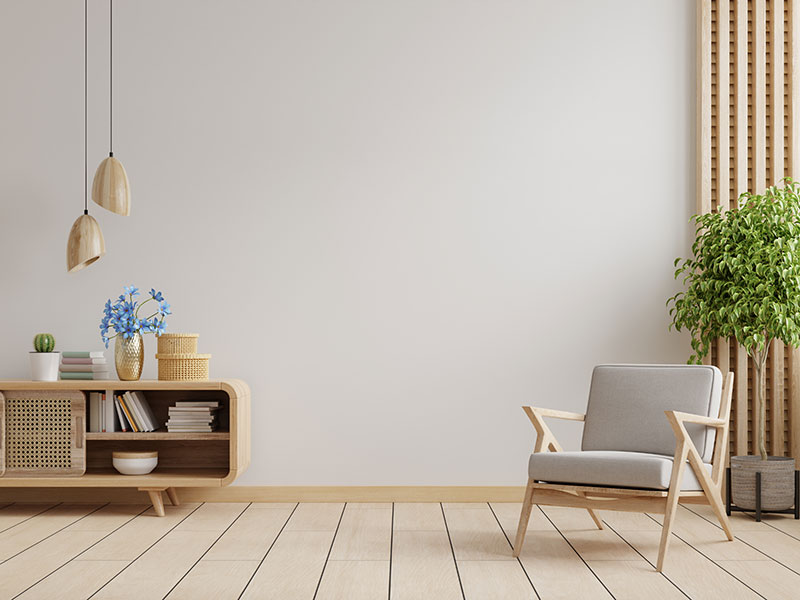 It may surprise you, but '80s retro style minimalism was a real thing in interior design, it was just impossible to see because we were blinded by other extravagant trends of the decade. This modernistic look was reflected in "less is more" approach, showcasing materials such as glass, chrome and mirror that could visually enlarge the room. Interesting contemporary pieces, such as nightstands, could easily refresh the seeming monotony of clean-lined furniture and prevailingly neutral colors. One of the currently most popular trends emerged from this style is '80s-inspired lighting – brass pendant lights and etched glass light fixtures.
Soft Pastels
There is no doubt that gentle pastels were among the most popular color palettes of the 1980s. And while we are waiting for the Pantone color of the year 2017 to be announced, we can see just how popular pastels are even today when we take a look at Pantone's choice of 2016 (Rose Quartz and Serenity). Today, pastels are used in décor more sparingly, and instead of creating candy-like universe, they are used to soften the appearance of a modernly designed room.
American Gigolo Style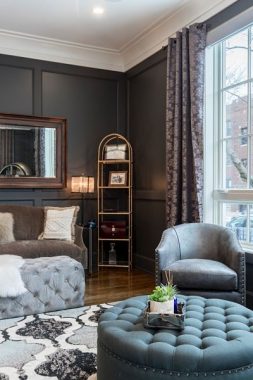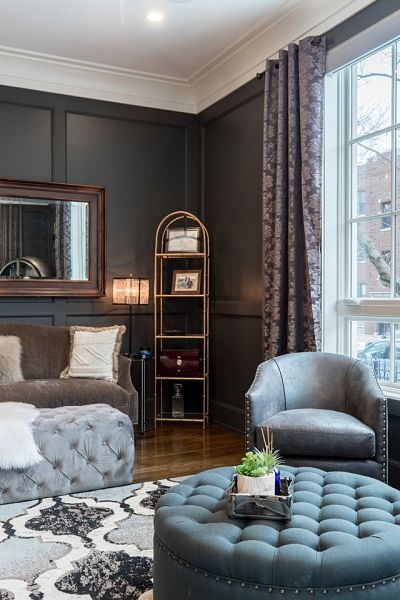 It was the very beginning of the 1980s when ladies from everywhere rushed into movie theaters to see Richard Gere in his full glory in the American Gigolo movie. When you manage to move your eyes away from him, you will notice how amazingly awesome his apartment is decorated. It resembles a post-modern apartment featuring clean-lined furniture and sleek décor. The abundance of light, leather furniture, scaled furniture and multi-level floor are things that could benefit today's tight spaces of urban dwellers.
For too long now, people have cringed at the very mention of the '80s interior design. Today, when this decade is more than 30 years behind us, it has finally earned the label 'retro', which makes it a new source of inspiration for modern-day interior designers. You don't have to wait for them to tell you how to incorporate the '80s pizzazz into your home, just find a style you like and adapt it to your current surroundings.
Read more: Fun design trends coming back
Flashback: Retro Style Interior Design Borrowed from the 1980s
was last modified:
April 22nd, 2022
by
Recommended