Proper ventilating and protection is an essential part of home roofing, especially if you want to avoid long-term maintenance issues with your home's roof. So if you're planning a roof renovation, we'd suggest you read on to learn more about the role of ridge caps and ridge vents.
What are ridge caps?
The roofs of our homes are the first to face the brunt of rainfall, and they need the right kind of protection to make sure that rainwater does not enter our attics. In most cases, two roof planes meet at the top to form a peak. Ridge caps provide these peaks with protection that prevents water from entering.
How they work
If your home has asphalt shingle roofing, then it is possible to cut and fold the shingles to form ridge caps. However, you can also opt for prefabricated caps that are stronger and will save you time on installation.
In fact, irrespective of what roofing material you use, including metal roofs, ridge caps are crucial protection the ridge of a roof should have.
Ridge caps not only offer protection against moisture but also against strong winds. Without these to protect them, the shingles would get pried off the roof by strong winds from the peaks down. And when it rains, the water would enter below the shingles from the peak ridge, flowing into your attic and the whole length of the roof deck.
Costs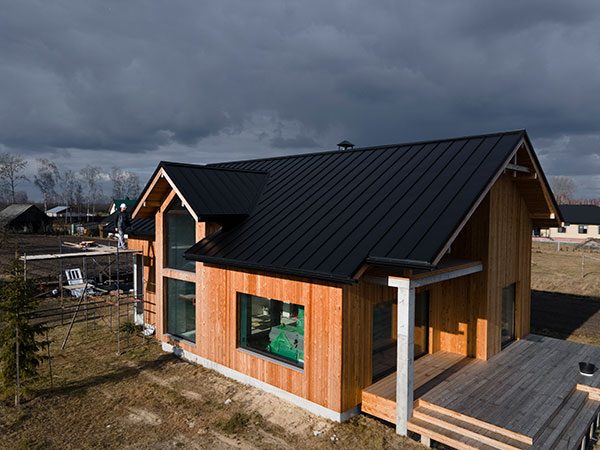 The average cost of ridge capping a roof is between $250 and $750.
What are ridge vents?
Just like ridge caps protect the roof peak from weather damage, roof ridge vents ensure the roof and attic are well-ventilated. These are exhaust vents that are installed at the peak of the roof.
Ridge vents are installed below the ridge cap shingles. First, an air slot is cut into the roof deck at the peak, and the ridge vent is installed into the slot. The ridge cap covers the vent. The only exception is metal ridge vents, which do not require caps to be installed.
Remember that you can always use our roof estimator tool to get the best estimate for your roof remodel.
How ridge cap vents work
Ridge vents not only provide continuous and uniform ventilation at your attic's highest point but they are also designed to keep insects, debris as well as wind-driven snow and water out. By helping reduce attic temperatures, ridge vents also improve your home's energy efficiency.
The key to good attic ventilation is for air from the outside to be able to enter the attic unobstructed and for the air to escape just as free from the inside. Other types of vents like soffit vents which are installed near roof overhangs allow cool air to enter the attic from the outside. As this cool air heats up in the attic, it is naturally pushed up towards the roof peak by convection, where it escapes thanks to the ridge vents.
Costs
Ridge vents are usually sold in four-foot sections that cost around $8 to $12 each, or approximately $2 to $3 per linear foot. Professional installation costs around $45 to $75 per hour. In most cases, this will put you down a maximum of $400 in labor costs.
Installing a ridge vent means working on your roof, which takes a lot of skill and isn't particularly safe to do. However, if you do choose to make a DIY project out of it, expect to add around $350 in material costs alone for the project.
Ridge caps and vents: Roof protection and ventilation
was last modified:
December 23rd, 2022
by
Recommended