Some problems need immediate solutions. A roof leak repair is one such resolution. It's every homeowner's concern as even the smallest roof leak can cause significant damage to a home.
The good news is that roof leak repair is easy enough if you know how. In fact, fixing a leaky roof is less time-consuming with a professional roof leak detection. Once you locate the spot where the water is coming in from, things are manageable.
So if you see water stains across the ceiling or running down a wall, it's a sign of a leaky roof. You'd better fix it immediately. It could lead to big problems such as mold and mildew, rotting framing and sheathing, destroyed insulation, and damaged ceilings.
Not to forget an expensive roof leak repair bill! Timely roof leak detection means minimal repair work.
In all probability, you will have to replace the damaged shingles or shakes, patch tears in flat roll roofing, add a bead of caulk or roof cement to the edge of the flashing to keep it in place, plumbing vent boots, or seal any joint gaps. While such fixes are relatively simple, it's best to hire a professional roofer for widespread damage. A leaky roof could be a sign of major structural problems.
Most homeowners spend approximately $300 to $1,100 for a roof leak repair or $650 on average per repair call. The exact amount, of course, depends on the complexity of repair work, the construction of your roof, and the roofing material — especially asphalt shingle roof. If it's just about sealing the leak, replacing a few shingles, and seal them, you'll probably have to pay as little as $150.
Planning a home remodeling? Use our free home renovation estimator to have a fair idea of the total expenditure of your project.
Keep in mind that generally, your homeowner's insurance does not cover damage to your roof resulting from lack of maintenance or wear and tear. It may cover a roof leak if it's caused by a covered peril such as wind, hail storms, or ice dams. Not otherwise.
Local repair companies can fix roof leaks easily and quickly as they're familiar with your area's climate and your roof style. Plus, they have the required tools such as proper nail heads, a utility knife, roofing materials, and a lot of experience!
We understand that there might be so many questions in your mind regarding a roof leak repair: the timely checks, repair steps, and prevention. Therefore, we've curated this guide with the help of an expert for you.
We have on board the roofing expert Kershan Bulsara, the manager of Roofmaster, a successful company that has been inspecting and repairing roofs for almost 40 years. He will give you some important tips on how to fix a leaky roof. So, here are some excerpts from our interview:
How do you check for roof leaks?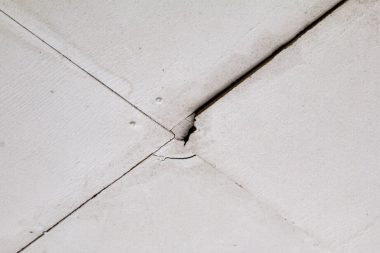 Photo by Freepik
"If you want to check your roof for leaks, it's best to examine your ceiling first for any water spots or water dripping. If no moisture is present, even then check inside the attic also.
You should be looking for spots of mold, rotten wood beams, and black marks around roofing nails or the underside of the roof boards. These signs of a leak would imply that water has been getting through your ceiling and nesting there."
How long does it take to fix a leaking roof?
"There's no set time it takes to fix a leaking roof, which can be a blessing and a curse. Depending on the size of the leak, as well as the cause of it, repairing a leaky roof can take as little as 24 hours and as long as a few days."
For instance, a burst pipe typically isn't the most complicated or difficult of repairs — making it a quick fix on most occasions for a professional. However, if there's a significant gap in the roof that's allowed a decent amount of water in the house, it could be a multiple-day project.
Read more: How to Find a Roof Leak Like a Pro?
What should you do if your roof suddenly springs a leak? How can I fix it temporarily?
"No matter the extent of the leak, your first move when noticing a leak is to control the water damage. Ensure that all electronics and furniture are covered or moved somewhere safe.
Next, find something that you can catch the leaking water in. Make sure it remains contained. After that, call an expert to take care of the rest."
If you suspect that your home has sustained heavy damage, don't forget to call your insurance agent as soon as possible. Let them determine what is and isn't covered in the insurance policy.
Read more: Snow and ice damage to roofs: prevention, insurance and more
Any points to keep in mind before or during a roof leak repair?
"Once you've got the situation under control, it's time to get your roof fixed — and by a licensed roofing contractor." This home improvement is especially important if your roof is more than 20 years old or is heavily damaged.
Here are a few factors to help you choose the right contractor:
Get quotes from different roofing companies and zero in on the right one.
Ensure that your contractor is licensed, insured, and equipped to pull the required permits
Make sure the contractor locates and repairs all wood damage before re-roofing your home.
Ask them about the guarantee and the expected life of the new roof.
Ensure that they agree to a municipal roof inspection before the work is considered complete.
Get a lowdown from them on specific maintenance instructions for your new roof.
How can you prevent roof leaks in the future?
Since there are a variety of ways in which a roof can leak, there are multiple precautions that you can take to prevent them in the future.
"For starters, make sure you constantly check and clean your gutters and downspouts. Over the course of the year, regardless of the season, debris and dirt may accumulate in your gutters. It will prevent them from doing their job properly — resulting in water overflow.
Such clogging prevents proper drainage and can further damage your home and its structure. To avoid unnecessary headache and expenditure, remove all the debris from your roof's gutters. It's best if you pressure wash the dirt away with a garden hose."
Read more: Why gutter guards are bad
Is a leaking roof covered by insurance?
Most situations vary. "For instance, if a covered peril causes your leaking roof, it will be covered by your homeowners' insurance. However, if it's deemed that your roof leak was caused by a lack of maintenance on your end, then it might no longer be covered."
In addition, when hiring your roofing expert, make sure they're insured as well. A professional roofing company should be insured with workers' compensation and liability insurance for every project. Having insurance to cover any unforeseen accidents or damages should be covered by the company, not you.
How much does it cost to repair a leaky roof?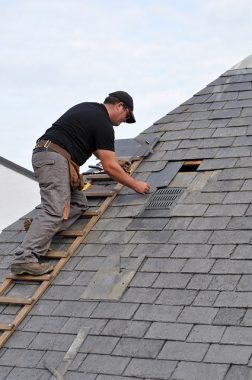 "The actual price to repair a leaking roof will vary depending on the specific situation. Depending on the damage the leak has caused, the size of the crack or gap, the price can range from anything as low as $400 to thousands of dollars."
Read more: Hot spots on roof are not a good
Last words
Leaky roofs can cause a lot of damage. Apart from ruining your insulation and your ceiling's sheetrock, it can make your attic's wooden joists vulnerable to water damage.
A long-term leak can even cause a lot of structural damage to your abode. Once you've established that you have a leaky roof, find a roof repair contractor and fix the problem asap.
Read more: Signs That You Need a Roof Replacement
Want an Expert's Advice on Roof Leak Repair?
was last modified:
June 7th, 2022
by
Recommended