Shelving is one of those things that most people can't do without in their homes. I mean, who doesn't need more shelving in the home? It's a great way to store and display books or decorations, and get stuff off the floor. Wall shelves are also great space savers. Because they sit up on the wall, they don't take up any floor space.
The Rustic Style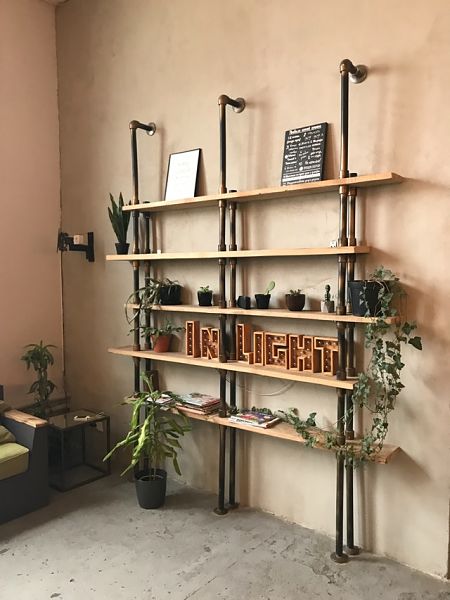 Rustic style furniture largely originates in the UK and US and has become a popular interior furniture & decor trend over the years. It emphasizes textures and a rough-hewn character. Rustic items have a somewhat unfinished look to them, but this only adds to their beauty. The style looks to the natural world for inspiration and you'll often find surfaces that look rough, edges that look chunky and hand-carved, with exposed wood grain.
Rustic Shelves in Your Home
Rustic furniture appeals to many people because it has a minimal feel about it that emphasizes natural beauty. This arts and crafts inspired design and style lend itself well to the modern home, and many people find that it can make an otherwise bare space feel more homely and warm.
If you need some extra shelf space, but you're not sure what you want, here are four great reasons why rustic shelves are a great fit for most homes.
What is Rustic Design and Why Should You Choose It?
1. They Have Great Character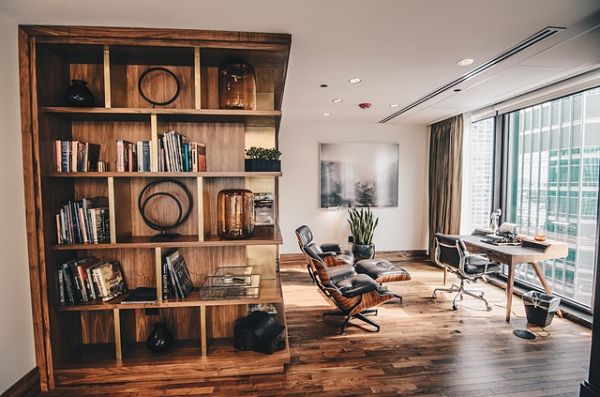 If there is one thing you can say about rustic furniture, it's that it is full of natural charm. This style places natural and rough textures front and center. In this sense, they add some real depth of character to a modern home that is so often full of chrome, black, and white surfaces. A rustic shelf on the wall can add the kind of homegrown charm that a modern home really needs to add warmth.
2. You Can Make Them Yourself
Did you know that you can use reclaimed wood to create your own rustic shelves? There are plenty of guides on the web, and finding wood is not too difficult. Heck, you can even take the wood from something else in your home that is no longer needed.
More to the point, you'll feel good about creating your very own set of rustic wall shelves. If you can use a saw and a screwdriver, there's nothing stopping you from doing it. In this context, there's nothing better than making your own furniture. It will not only make you feel good, but it will also add some homegrown charm to your home. Furthermore, you'll also be saving by doing this.
3. They Are Environmentally Friendly
Just imagine how much junk is tossed out every single year. Sure, a lot of it might be useless, but you'd be surprised at what people are willing to toss out just because they don't use it or don't like the look of it anymore.
Old furniture, for example, is often tossed out when it no longer serves a useful purpose, but the truth is that so many of these things can be repurposed by innovative people. A very visual example is this collection of repurposed rustic shelves by At West End. Built using recycled materials, the end result is a unique collection of shelves, where each piece is unique and has its own unique look, features, and finish.
Not only do you save money, but you save the environment too. By not going to the store and buying something, and by saving wood from landfills, you're doing your little bit to help the environment.
4. Fit Them into Any Space You like and Make Them Your Very Own
If you're making your own rustic wall shelves, you also get to tailor them to suit any space. You don't need to spend time looking for shelves with just the right dimensions. So, you can make your own rustic corner shelves and have full control over how they will look and how big they are.
You can stain them, varnish them, or even paint them. You have complete control over how they will look. This means that you don't need to rely on a manufacturer making just the right kind of shelves for you.
Kitchen with Open Shelves: Top Tips To Help You Nail It
Conclusion
Rustic style furniture emphasizes character over smooth finishes. It emphasizes the natural look over a modern look. It is a style that harks back to the craftsmen of long ago. In this sense, it's warm, creative, and inviting. It will add visual depth and emotional feel to any modern interior. Make them yourself, tailor them any way you like, and reclaim the wood you need. There are more than a few reasons why rustic shelves are the ultimate in wall furniture.
Read more: Beautiful Rustic Kitchen Ideas That You Can Pull Off With Ease
4 Reasons Rustic Shelves Are the Ultimate Wall Furniture
was last modified:
January 26th, 2022
by
Recommended