Why it is a good idea to sell a house for cash?
The closing process during a home sale can be a tiresome and drawn-out process, especially for the home seller. There are a lot of variables that you need to deal with. The demands of the home buyers, their real estate agent, your agent, paperwork, closing costs: the list seems endless. This is why it is no wonder that a lot of homeowners are choosing to sell homes for cash. If you're in the market to sell your home, now is a good time for you to understand why it is a good idea to sell a house for cash.
What is a cash sale?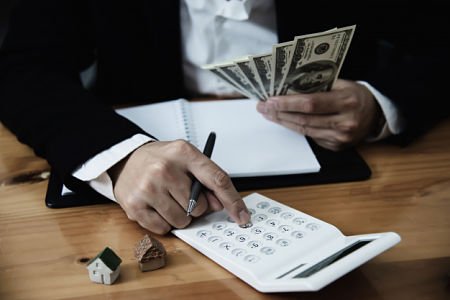 Unlike what the name suggests, a cash sale does not mean you get to sell your house and walk away with an actual bag full of cash. In fact, it is actually illegal to pay cash to close a real estate deal in the US.
A cash sale is when a house or property is bought outright, without the buyer needing to take a loan or use any external financing.
Why do house sellers prefer cash sales?
The typical closing on a financed home can take anywhere from 45 to 60 days. The minimum time frame is around 30 days.
On the other hand, the process of selling your home for cash will help you close quickly, in as little as two weeks from the time of entering into a contract with the buyer. Not only that, cash sales will save you a lot of money in terms of listing your home, open houses, staging costs, and more.
This is why cash sales are growing in popularity with home sellers.
Read more: Make home sellers earn money
Who are these cash buyers?
What kind of people make cash offers on homes? Well, there are three main types of buyers you can expect.
Individuals
While this category is hard to come by, you will, every once in a while, come across individuals who are genuinely interested in living in your home and the wherewithal to make you a cash offer. Grab these offers with both hands!
Real estate investors
These are professional real estate investors whose business is buying houses and converting them into rentals. You'll find individual investors who do this on a small scale to generate some passive income as well as large organizations that purchase homes and rent them out as an exclusive source of income.
House flippers
These are people who look for homes that aren't in great shape, buy them, fix them and then sell them again for a tidy profit. Once again, house flippers can be individuals who do this to keep themselves occupied or large realty companies that flip houses for a lower margin but make their money by turning over a larger number of homes.
Here's a fact you'll find interesting. The year 2020 has seen an increase in the number of homes sold for cash offers and currently accounts for almost 33% of all sales, according to a report published by the National Association of Realtors.
Process of selling a home for cash

Now that we've established that it is definitely easier to sell a house fast for cash and who your prospective buyers are, let's go through the sale process.
Go under contract
The first step for you to do is to accept an offer that appeals to you and enter into a Purchase and Sale Agreement with the buyer.
Make sure the buyer can pay
You need to next ask the buyer for earnest money, confirming their commitment to the purchase. This is normally between 1% and 2% of the total sale price. Also, make sure to ask for proof of funds by means of bank or investment statements. Your listing agent can help you with this.
Hire escrow and title companies
Escrow companies handle all the legal documentation and fund transfers related to the sale of the house. Title companies make sure the boundaries of the property are accurately defined. Either you or the buyer will have to hire these companies. It is not uncommon for a single company to handle both responsibilities.
Read more: Escrow holder
Get your home inspected
Most buyers will insist on getting a home inspection done in order to determine the structural and systemic integrity of your home. If there are major flaws found, the buyer can either ask you to make repairs, renegotiate the sale price, or walk away from the sale entirely.
Sign closing documents
The last thing on the list is for you to review and sign the closing documents. These documents will include final closing instructions for your escrow company, HUD-1 settlement statement that details all the money involved in the sale, Certificate of Title, Title Deed, Loan Payoff Statement, Mechanics Liens, Bill of Sale, Statement of Closing Costs, and Statement of Information.
Why it is a good idea to sell a house for cash?
was last modified:
October 14th, 2022
by
Recommended