Finance
Finance your next remodeling project!
Check the loan offers you qualify for.
Your credit score will not be affected
This year has been a revelation in more ways than just one. The pandemic has changed the way a lot of us interact with each other. It has also changed the way businesses operate, with online sales becoming even more prominent than they were before. The real estate market is also heading in that direction. So it is only natural if you, as a home seller, are wondering, "What is the most effective way to sell my home online?" Here's a short read to answer your questions.
What are my options?
Well, you've got three options to choose from when it comes to selling your house online. What you choose will depend on factors such as how much money you're willing to spend, how much time you have to expend on DIY activities, and how much of a hurry you're in to sell your house.
Looking to sell your home but don't know what projects are worth the time and effort? Take a look at our new tool!
Hire a listing agent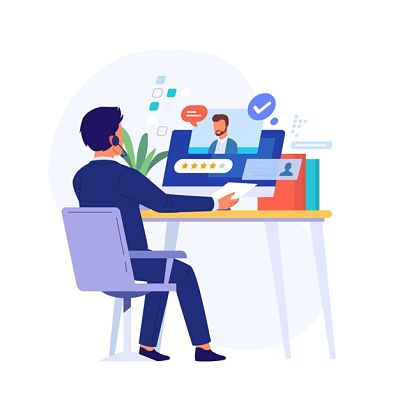 A good listing agent will have access to the local multiple listing system, or MLS, as well as in-depth knowledge of what the best websites to list your home are. This will ensure your home gets the online presence it requires to garner the attention of potential buyers.
A full-service real estate agent will also handle online marketing campaigns and the entire online sale process for you as well. Expect to shell out between 5% and 6% of your final sale price for the peace of mind that 85% of all home sellers choose over the FSBO route.
Here is the sale process if you hire a listing agent.
Research, interview and hire the right agent.
Arrive at a listing price and list your home.
Clean your home and stage it for showings.
Coordinate showings and open houses with your agent.
Accept an offer from a potential home buyer.
Enter into a contract with the buyer and hire an escrow company or real estate attorney if needed.
Review and sign closing paperwork.
Close on the sale of your home.
Pro tip:
While your listing agent will make sure your home gets the online presence it needs, make sure you share and spread the listing on your social media channels as well. It will help sell your home faster.
Sell it yourself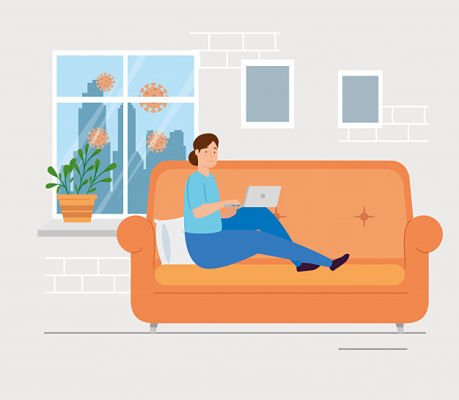 Going the FSBO (For Sale By Owner) route is the most difficult of your three options. While you will save on the agent's commissions, you will be responsible for every part of the home sale process yourself.
Arrive at a listing price after researching the local market.
Clean and stage your home for showings.
Take alluring photographs of your home.
Write a catchy and crisp listing description.
List your home on online real estate marketplaces and social media sites. You may have to pay extra to boost your listing's online presence.
Coordinate and facilitate showings and open houses.
Screen and shortlist potential buyers.
Receive an offer and negotiate.
Sign the contract and hire an escrow company or real estate attorney if needed.
Review and sign closing paperwork.
Close on the sale of your home.
Pro Tip: Be careful while setting a listing price for your home. If the price you set is unreasonable, your home could sit on the market for a long time.
Accept cash offers
Selling your home to real estate investors who buy houses and convert them into rentals or to a professional house flipper is the way to go if you want to sell your house fast online. Here's how it works.
Submit accurate home descriptions to real estate investors and house-flippers.
Receive an instant offer.
Complete a home evaluation.
Receive, negotiate and accept a final adjusted offer.
Close on the sale of your home.
Pro tips:
Most real estate investors will make you a no-obligation offer. That means you can walk away if you don't like it, no questions asked.
Make sure you agree on a closing date that aligns with your moving plans.
Read more: Conserve to preserve: How to reduce your energy bills during this pandemic
What Is the Most Effective Way to Sell My Home Online?
was last modified:
August 10th, 2021
by
Recommended for you