With spring taking the top spot as the best season to sell your house fast, what can you do in autumn?
A lot!
House hunters are always conducting a property details search, no matter the season. Fall may be the second-best season to sell a home, but you can get buyers to say "yes" by setting the stage and making a good impression.
So, pull on your best autumn sweater and get ready for a little decorating. These staging tips will turn your home into a warm and inviting place that'll be hard not to love.
Start with the Exterior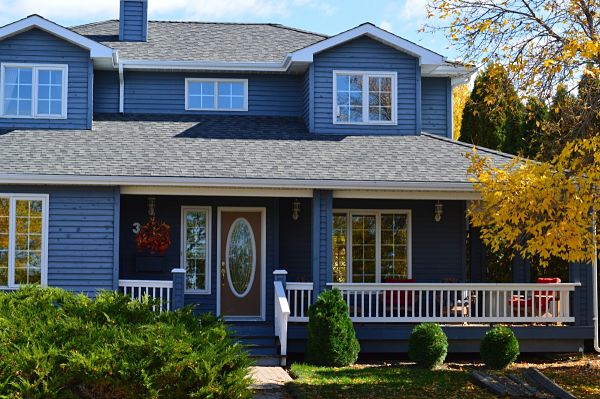 Photo by Pxhere CC0
Curbside appeal is your first chance to impress potential home buyers. Make sure that everything looks excellent and appealing from across the street. The last thing you'll want to hear is when someone says, "maybe it looks good on the inside." Check your home's exterior for anything misaligned, broken, chipped, or needs a refresh.
In order to sell your home you might need to renovate. Estimate your
home remodel cost
in just a few clicks with our free cost calculator.
Roof tiles tend to lift or warp out of place. Besides not looking good, it can also ward off prospective buyers. Rain gutters seem destined to get clogged, so you need to clean these out before a buyer visits your home. The last thing you need when a buyer comes is an overflowing rain gutter on a rainy day.
Hard to think in the autumn season without picturing the task of cleaning your gutters? We offer you a full guide on cleaning and maintaining your rain gutters.
Fix your door. It's one of the first things that a buyer will see and interact with. Make sure the hinges swing smooth and don't squeak. Repair any alignment issues and replace dull or dated hardware. Place a chair or bench on your front porch and drape it with a cozy throw blanket. This trick extends the living area of your property.
Photo by cmesker on Pixabay CC0
Add flowering plants that complement the colors of the season. Yellows, oranges, browns, and reds or shades of these colors are available in autumn.
Chipped and faded paint doesn't look all that enticing for buyers because it means more work for them. Make sure to touch-up the areas that need it most, especially the front of your home facing the street. Speaking of a touch-up, if your mailbox looks old and rusty, a fresh coat of paint will do wonders. You can refresh your home's number sign or plate while you're at it.
What Is The Best Time To Sell A House? Let's find out together!
Since we are talking about exteriors, did you know that there are 3 fundamental questions you have to ask yourself before making the final decision of painting the exterior of your house? You can review them here.
Model houses don't have any window screens to let more natural light in. You can use this trick when presenting to a potential buyer. If you're not too keen on removing every screen, you can get away with taking out the ones from the front window. Remove, clean, and store your window screens somewhere safe and accessible. Repair any rips, and make sure your windows are sparklingly clean.
Place electronic candles with flickering warm light on windows facing the street. Aside from the subliminal suggestion of warmth and comfort, a candle in the window is a sign of welcome.
Make sure your yard is clean and clear of leaves, weeds, and vines. Trim trees, bushes, plants, and remove any deadhead blooms. Add some fall flowering plants for extra color.
The Interior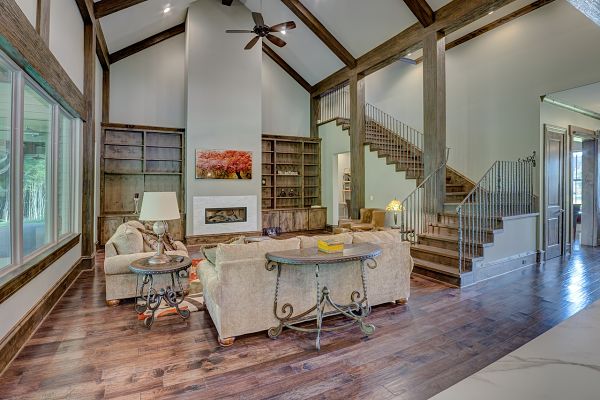 Photo by shadowfirearts on Pixabay CC0
Fall has one of the best color palettes to work with while dressing up your home. Autumn colors are fantastic, especially for interior accents such as pillows and drapes.
Like the trick at the entrance, you can use seasonal plants to add some color and life to your home. Make sure the flowers match the color scheme of your house.
Did you know that apart from decoration, indoor plants can reduce the indoor air pollution of your home? You can read all about it and other ways to do it here.
Add seasonal accessories such as throw pillows in sets of three to add the warm glow of autumn to all the rooms. Don't overdo the accents though, and keep things simple and stylish. You can also add subtle smells of vanilla or cinnamon by using an essential oil warmer.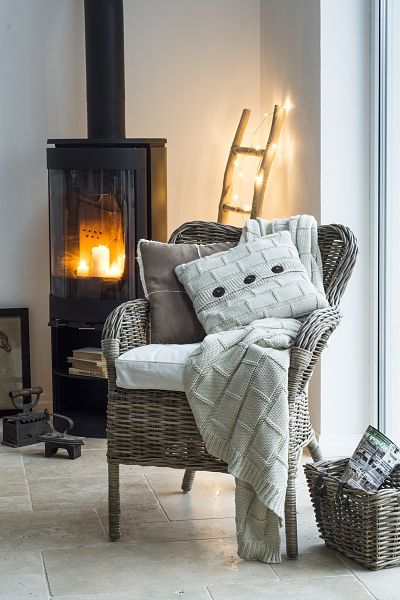 Photo by Dagny Walter on Pixabay CC0
Want to see more autumn decor ideas? We offer you 7 Autumn Decor Tips to get started!
Make sure your curtains, blinds or drapes match the interior and exterior color scheme of your home. Everything must look coordinated and when viewed from the curb.
People start to appreciate a warm and cozy fireplace during autumn. Make sure yours is clean and free of cobwebs and old logs. Add some candles or other accents to make it look homier.
As the cool air moves in and the leaves turn golden brown, fall is officially here. Sell your house like a pro and follow these tips to avoid trying to sell your home in winter!
Secrets to Sell Your House Fast this Autumn Season
was last modified:
November 26th, 2019
by