Selling and Buying a Home at the Same Time: Demystifying the Process
Selling or buying a home is neither easy nor stress-free. There's paperwork, fine print, fees and taxes to be paid, loans and banks to be dealt with. But is it possible to do both at the same time? We thought we'd help by demystifying the process of buying and selling a home at the same time.
Yes, you can buy and sell a home around the same time. But this brings about certain questions. Will your new home be ready for you to occupy the same day you close the sale of your old home? What if things go awry? Well, let's look at this from multiple angles to decide.
Selling First or Buying First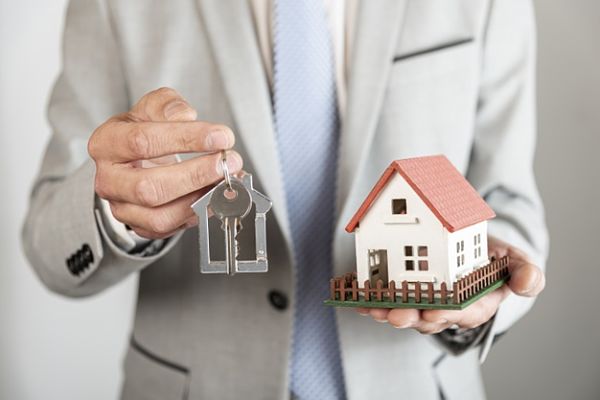 There are benefits to selling your current home first before buying a new home.
For starters, you'd know how much money you have in hand to invest in your new home. This would make it easier for you to plan for and acquire your next home loan.
Also, you would not be burdened with carrying two mortgages simultaneously.
However, now that your house is sold, you'd have to rent temporary housing to live until you buy a house.
There is no guarantee that the house you're bidding on will be yours, so you might have to wait for a while.
You might even have to rent out storage space for your extra stuff.
Even worse, if you're selling in a seller's market and your property value decreases before you close on your mortgage, you could end up losing on money if you've invested in a HELOC (Home Equity Line of Credit).
Similarly, there are pros and cons to buying a new home before you've completed the sale of your current home.
If you're buying first, you will neither have to hurry into moving into your new house nor will you have to hurry up to sell your old one. You could concentrate on getting essential repairs and staging activities on your old home while planning customizations and renovations in your new home.
However, there's no saying how long your old home may take to sell. Sure, you could rent out your old home until you find a buyer. It could possibly even help with mortgage payments. But then, you'd find yourself handing the responsibilities of being a landlord as well.
And unless your home is already paid for, or you have a fairly large income, you'll find yourself strapped with two mortgages to pay. This will increase your debt to income ratio, and make it harder for you to be considered for a new mortgage.
Considering all these factors, it would indeed seem like selling a home and buying a new one around the same time is probably the most prudent thing to do.
Let's look at some do's and don'ts to keep in mind while selling and buying a home at the same time.
Things to Do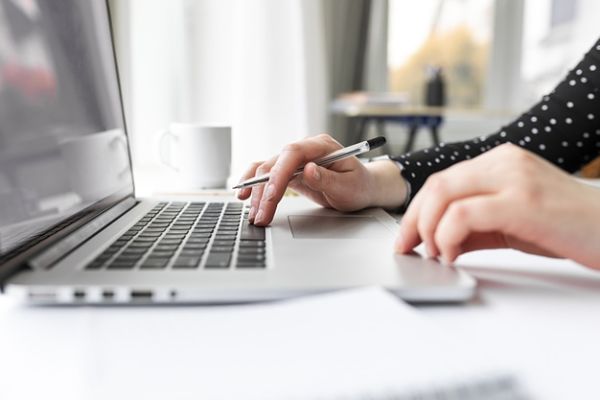 1. Do Your Homework
Don't rush into either buying or selling a home. Instead, study market trends in the area you're selling as well as buying before you do either.
Ideally, you'd want to sell in a buyer's market and buy in a seller's market. However, always make sure you have a few prospective buyers before you set out to buy a new home.
Read more: Why should you consider gentrification when buying a home?
2. Multitask
Don't get stuck to either only buying or selling your home. Do both simultaneously so you can line up your closing dates.
If you're working on staging your current home for sale, find a home that you'd like to buy at the same time. Work smartly to keep your credit score high enough for you to land loans easily.
You want to try and align your closing dates in a way that you close on your new home first and then close on selling your old one immediately after.
3. Have a Contingency Plan
You never know when things can go south quickly. Have a contingency plan, especially from the point of view of a home seller to tide you over.
Add a sale contingency to your contract with your buyer lining up the closing date with your finding and closing on your new home.
Alternatively, you could also enter into a lease back agreement with the buyer, which means you pay the buyer rent to live in your home for 60 to 90 days. How much you pay, however, will depend on how good a negotiator you are.
Another option, albeit an expensive one, is a bridge loan. A bridge loan is a short term loan offered to people who are trying to sell a house and buy a new one at the same time. It covers the cost of the down payment on a new house until your current home is bought, after which you pay it back. However, you need to have a large income and considerable equity in your current home to qualify for one. Also, the interest rates are a lot higher than regular mortgage and home equity loans.
Things Not to Do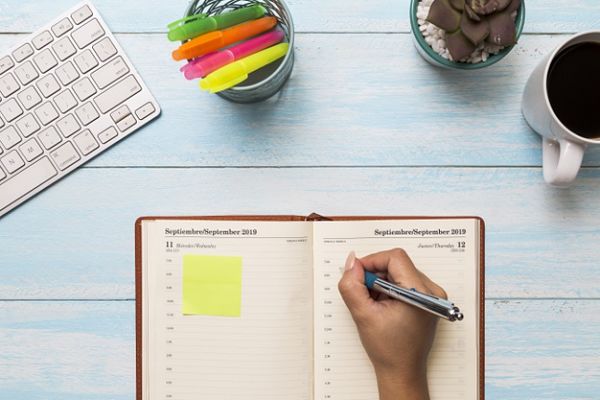 1. Don't Skip Planning
Whether it's planning your home sale, your contingency planning, or getting your home loans pre-approved, don't skip planning. Doing things in a haphazard manner will only make things more stressful for you and reduce the chances of a satisfactory outcome.
Read more: How much spend preparing house for sale
2. Don't Be Unrealistic
Being uptight and rigid makes doing business difficult. If you need to bargain on closing costs or escrow dates with your buyer, or your seller isn't willing to complete some minor alterations, be flexible. Remember that they're as stressed as you are, and being flexible might help everyone involved.
3. Don't Use Multiple Real Estate Agents
Using a different real estate agent for your home purchase and a different one for selling your house will only make your life more complicated. Using one trustworthy agent will give both you and your agent more control and clarity. The only time you ought to consider two agents is if you're moving state.
4. Don't Close Hastily
Choose when you want to close with due consideration. If you close on a Friday, you're going to be waiting for bank transactions to go through until the next working day. If you close late in the afternoon, you'll again be waiting until the next day for transactions to go through. Remember, timing is everything!
Want to renovate your home before listing it for sale? Click here to get an estimate on your renovations.
Read more: Home selling team: The 5 people you need to sell your home
Selling and Buying a Home at the Same Time: Demystifying the Process
was last modified:
May 10th, 2021
by
Recommended