Useful she shed ideas and tips for you
In the design world of man caves and bachelor pads, why should the women of the house be left out? It's only fair that they too have a special space of their own. A sanctuary where they can unwind after a hard day's work, escape the humdrum of everyday life, or do whatever their heart desires. And, that's why we some really cool she shed ideas and tips for you.
She sheds are increasingly becoming trendy in-home designs across the United States. So, we've curated a list of ways to utilize this space in the best possible ways. Whether as a creative art studio, a relaxing cottage style shed, or a potting shed, these ideas will help you create a stellar getaway. A strictly no men, no stress zone!
What is a she shed?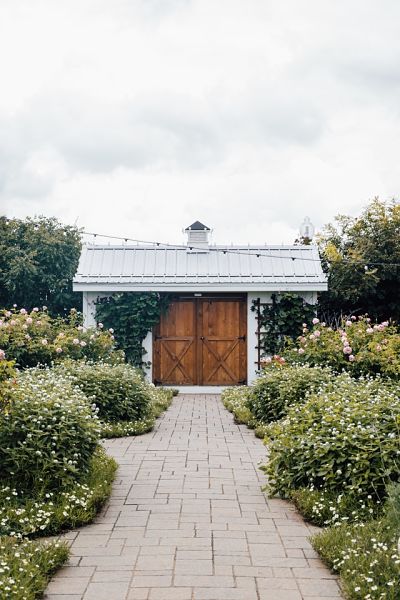 A she shed is a small shed outside your home but on the property itself. It's a dedicated space where you can work on whatever you want to work on. Basically, she shed structure is a lady haven.
You can either utilize an existing outdoor shed or install a shed kit or a prefab structure. The goal is to transform the shed into a comfortable living space — as a quiet library, a productive home office, a dedicated craft room, a gardener's paradise, or a secret nook for your afternoon naps.
And, you can add custom touches such as skylights and French doors to let in abundant natural light. All you have to do is add your favorite things, nurture your hobbies, and keep the noises and distractions away.
What should be in a she shed?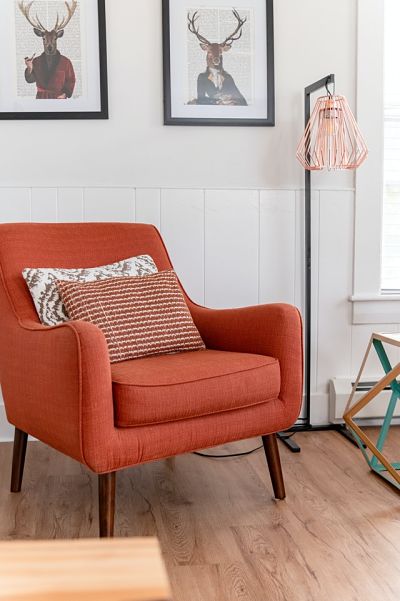 Even though a she shed is generally small, you can make the outdoor living a bright, roomy, and organized space. Your she shed should have:
An organized vibe
An organized, neat she shed is the perfect motivation for you to get your work done efficiently. Therefore, it's important that you clear out the clutter, neatly label the items, and donate things you don't need.
Read more: Spring cleaning 101: Reorganize your garage, shed, or storage space
Good storage
Floating shelves and wall cabinets will allow for better storage and organization. You can use the storage shed for keeping your art supplies, fitness gear, garden tools, books, and movies.
Read more: Master closet ideas
Comfortable seating area and practical furniture
Since most she sheds tend to be small, it's a good idea to keep compact and cozy furniture. If you can manage items with built-in storage, it will help you maximize the space. For example, you can invest in desks and coffee tables with drawers, storage benches and ottomans, and multi-purpose space-saving furniture.
Great lighting
She sheds, especially prefab sheds or detached garages, tend to be dark and enclosed if not properly lit. Apart from adding windows to let in natural light and ventilation, you can choose the right light fixtures to brighten up your space.
It's a good idea to hang a chandelier or pendant lights to create a focal point along with some practical floor lamps. Moreover, you can decorate the space with string lights and small candles — creating a relaxing spot.
Coffee or bar essentials
If you're planning get-togethers and entertaining (or just some me time!) in your she shed, you'll need a dedicated spot and some essential items to make yourself a cup of strong coffee or a drink after a long day. Your shed bar setup can have a small bar cart or a custom wet bar — complete with a sink and a refrigerator.
Beautiful furnishing and shed decor
Your shed is your personal space. Make the decor as cozy and inviting as you can. You should want to spend time here. Think comfortable couches, flowy curtains, wicker furnishings, bright cushions, and toss pillows. An area rug will complete the look — providing a cozy texture underfoot.
Indoor plants
Any kind of greenery will help to bring the outdoors in, and enliven your she shed. Plants do not just add an aesthetic value to your space, they help to purify the air too. Of course, you need to ensure that the space has good natural light.
Read more: How to integrate interior decorating with plants
What is a good size for a she shed?
Any decently sized area can be converted into a she shed as long as it's large enough to allow a woman to hang out and enjoy her privacy. You can have she sheds in all shapes and sizes — ranging from 6 feet x 6 feet to 12 feet, or more, depending on the space and the home remodeling budget you have.
She shed ideas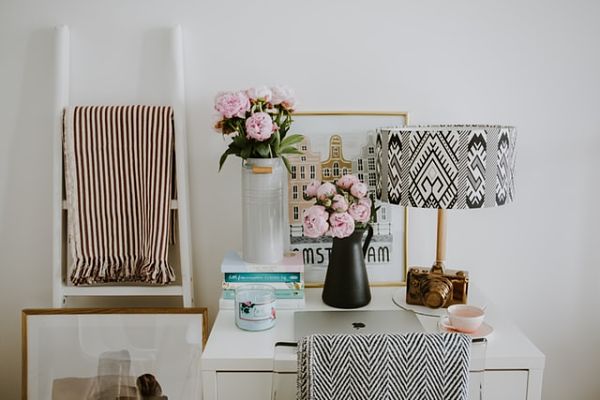 The best part is, you can decorate and design your she shed however you like. Here are a few she shed decorating ideas in case you want some inspiration.
Writer's retreat
A good tip is to use maple wood panels for the interior walls. These may be more expensive than regular drywall, but you can achieve the perfect cabin vibe. That in turn will help you in writing a great bestseller or a personal memoir.
Read more: Judge's paneling
Home office
With a work-from-home culture taking precedence, more of us are spending the better part of the day working. Your she shed can be the perfect place to complete your work without any distractions. And, yes, a good working desk and an adjustable table lamp are a must.
Read more: Tool shed organization
Gardener's sanctuary
If you're a budding gardener, a neatly organized shed — complete with your gardening tools, window boxes, and pots — can be a haven for you. Just make sure you have enough storage and pegs for hanging the tools or green plants in your garden shed.
Crafter's shed
A she shed is great for art and craft activities. Whether it's jewelry-making, pottery, wood carving, quilting, sewing, or knitting, you can pursue your hobbies or professional commitments in the craft room. Invest in large worktables, shelves for your art supplies, good overhead lighting, comfortable chairs, and an inspiration board.
Musician's paradise
A she shed can be the ultimate indulgence for an ardent music lover. You can design your shed as a home music room — away from everyone. Such an outdoor shed is a boon, especially for the other members of your family! So strum a guitar, play your favorite vinyl records, or watch a classic movie without a worry.
Collector's room
If you love collecting art, pottery, vintage movie posters, or even dolls, this extra room will help you keep your stuff organized. Moreover, you get to show off your favorite collection to your friends and family over a hot cuppa.
Party shed
Why should boys have all the fun! If you're looking for some privacy for your next girls' night, a she shed is just what you need. Make the shed decor and interior design dreamy with some disco lights, a cool sound system, and of course a minibar. Go ahead and host an outdoor party or plan an intimate get-together with your besties.
Can a she shed have a bathroom?
While it's possible to have a toilet in your backyard shed, there isn't generally much space for additions. But, if you have a huge area, you can have a small powder room with a bathroom sink. The easiest option is to install a waterless composting toilet.
Does a she shed add value?
Yes, it does. Adding a she shed to your property will increase its salability and value. That's because most potential buyers love the idea of having extra living space on their property. And if the buyer happens to be a woman, trust us, you'll not need too much persuasion! The beauty of a she shed is that it's perfectly functional — suiting every need.
Additionally, if you invest around $3,000 to $5,000 in a high-quality, well-designed she shed, your investment will be worthwhile as the addition may add up to $15,000 to the value of your home.
Read more: Flat roof sheds
Last thoughts
Crave a little 'me' space in your home, but don't have extra square footage to spare? You can utilize she sheds (or he sheds) in the best possible ways. We hope the above she shed ideas and tips will inspire you to transform your unused outdoor space into the perfect spot for your craft ideas, reading, writing, or just catching up on your favorite movie. A she shed is without a doubt a boon.
Read more: How to turn a shed into a gym
Useful she shed ideas and tips for you
was last modified:
August 26th, 2022
by
Recommended