From Shed to Summer House in Five Easy Steps
If your shed is in need of a revamp then why not take this opportunity to repurpose it all together? summer houses can add tremendous value to a property, making them look modern and attractive and whilst traditionally garden sheds have been a space for storing our garden equipment and tools, summer houses can be used for a range of purposes.
From a sophisticated space to eat lunch in, to the perfect place to hold your summer drinks party, reinventing your shed could be the best decision you have made so let's take a look at this step by step guide to kick-starting your new project and getting it right the first time.
Taking Stock
The majority of sheds lie undisturbed for most of the year, only seeing the light of day during the summer months when we carry out general garden maintenance. This can mean that we don't really have a good idea of what we are storing inside them or its condition, so this is the perfect time to have a good clear out and see what you have to work with.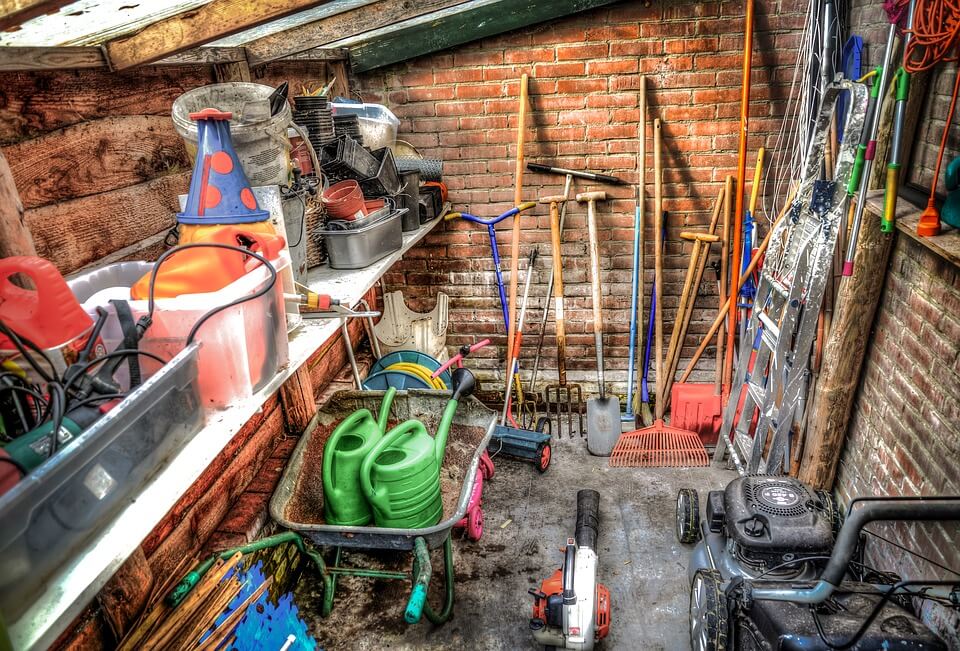 Unwanted gardening equipment, lawnmowers, and tools that are not needed but are in good condition can be sold online or even donated to the local charity shop. You could even ask neighbors if they have any use for them rather than taking usable equipment to the local tip. Many community garden projects will readily accept donations of this kind and a list of ones nearby can be found online.
Read more: How to turn a shed into a gym
What have you got to work with?
Now that you have an empty space, you will be able to see exactly what dimensions you are working with and if there is any damage to the structure. If you find that there is severe damp or rotting then it is possible that the existing shed cannot be salvaged and will need to be replaced. You can look for a replacement option using a site such as Buy Sheds Direct who have a fantastic range of affordable options, perfect for any summerhouse project. Assuming you have a framework that is in pretty good shape then you can start to reinforce it and patch up any small areas of damage.
No matter the size of your shed, installing a window or two can really make the space seem bigger and give you access to light. PVC-U windows will also allow the shed to stay cool in the summer months and they are also incredibly secure meaning that all of your possession will be protected.
Accessing the roof and floor for damage will help protect your new space from damp and sealing the outside using a special weatherproof coating as well as a timber treatment, depending on what kind of wooden shed you have.
If the flooring has had its day then consider adding in some stylish laminate flooring or once properly insulated, perhaps some carpet. Once the shell of your new Summerhouse has been properly secured and you are ready to now start thinking about customizing it.
Take a look at these backyard landscaping upgrades for summer
Outward Appearances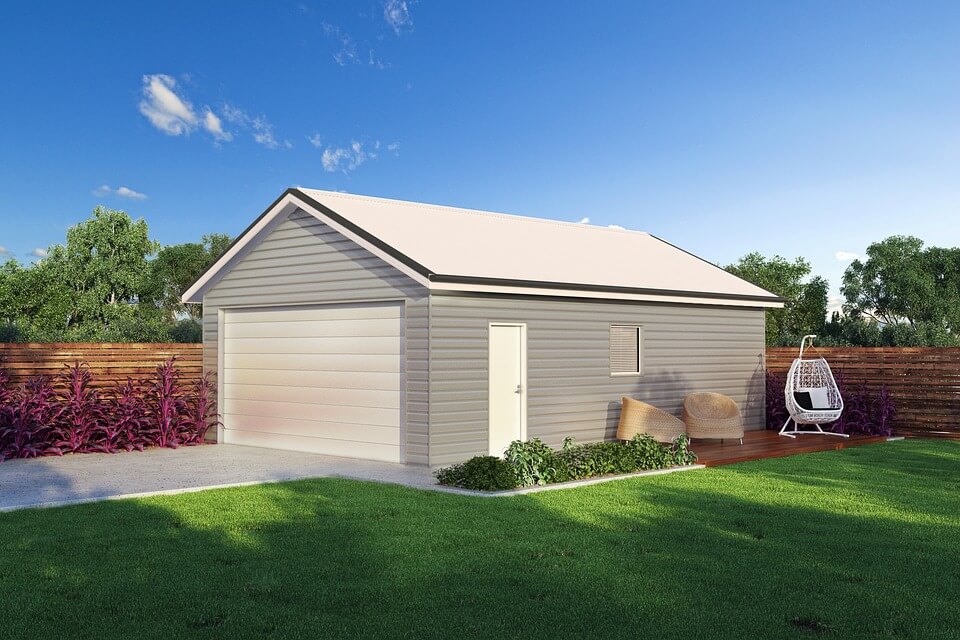 Once you are sure the structure is water-tight and you are happy with the roof and flooring then now is the time to update the exterior. Use outdoor paint to make suit your theme, whether that is secret garden hideaway or a bold statement space, you can get creative with waterproof paint, just be sure to do this on a warm day as it is likely that the structure will need several coats.
If the summerhouse is set back in the garden among trees and bushes then not take this opportunity to spruce these up as well making the whole garden look aesthetically pleasing.
Read more: Barndominiums: Urban Chic Meets Country Living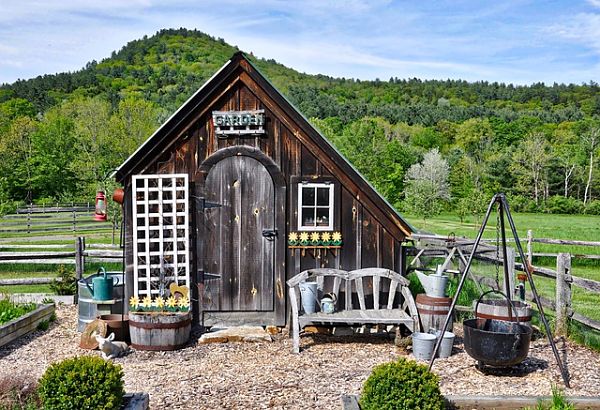 If you are planning to have a seating area outside of the summerhouse then make sure that the ground is prepared in advance and why not add some extra flowers around the perimeter of the structure for that extra pop of color.
Read more: She shed ideas and tips for you
Interior Designs
This is the most exciting part of the design project – you get to design the interior to suit your tastes. There are so many sources of inspiration and these can be found online. Websites such as Pinterest will allow you to create mood boards and pin pictures to them that will help you plan out your summerhouse style.
Why not try a nautical theme? With a bold navy and white design and add some quirky anchors to the walls along with netting and rope.
If the kids are going to getting the most out of this summer retreat then why not decorate it to their style and feature characters from their favorite books and movies.
If your new summerhouse is an adult only zone then you might want to consider running some underground wiring so that you can have an electricity supply directly from your home to the shed. This is something that can be very easy to achieve, but it is recommended that you seek the advice of a qualified electrician before attempting this to ensure safety is maintained.
Once you have this installed, why not turn the area into your very own bar, equipped with a mini fridge to keep all of your summer cocktail ingredients cool. As you now have an electricity supply you could install some mood lighting to generate some ambiance and make it truly feel personal.
Read more: Things You Need To Know Before Buying Outdoor Storage Sheds
High Maintenance
It is important to carry out regular checks on your structure to ensure that all of your hard work and effort is preserved. Check for damp in the corners on the roof and floor and give the exterior a coating of timber treatment every year.
Make an appointment for an annual inspection of your electrical wiring and act quickly on any advice they give.
Sheds have a range of purposes and do not just have to be used for storage. Why not take on your own project and turn that shack of a shed into a stylish summerhouse, the perfect place to chill out in the heat with a cocktail this year.
Read more: Starting your summer remodel
From Shed to Summer House in Five Easy Steps
was last modified:
March 30th, 2022
by
Recommended