If you are considering renovating your basement and making it a game room, guest room, home gym, or even an extension of your family room, one of the main things on your mind will be giving your rough, unadorned basement walls and roof an elegant finish. Well, have you considered using shiplap? Shiplap is a kind of wooden board with grooves cut on the top and bottom for easy installation, making them a popular choice for barns, sheds, and interior walls. Here's an introduction to shiplap basement walls and ceilings to show you how you can use shiplap as a key design element for your basement renovation.
Advantages of using shiplap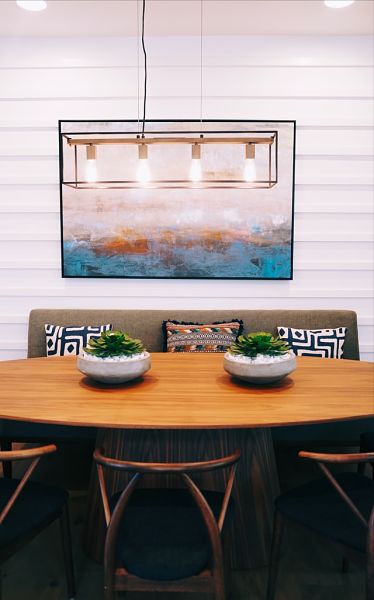 Shiplap is very easy to install and can be any color you'd like to go complement the rest of your basement design. They are easily available in stores like Home Center and in lumberyards. The most common sizes you'll find boards in are 1×6 or 1×8.
Shiplap can be used on walls, ceilings, to make entryways, as a kitchen backsplash, and more.
Shiplap is among the most affordable wall coverings, costing between $2.50 to $7 per square foot.
Shiplap can be installed directly onto studs or on drywall. If you plan on installing a shiplap directly over the studs, it is advisable to insulate between the studs for a better fit.
Read more: Shiplap vs drywall advantages
Disadvantages of using shiplap
The gaps and grooves between shiplap boards attract a lot of dust and need constant cleaning.
Basements need to be treated for water damage before you install shiplap. Otherwise, the shiplap can both warp and rot.
Make sure the shiplap fits the interior design plan you have in mind for the rest of your basement. If not used tactfully, it can make the entire room look tacky.
Find out how much your basement renovation will cost with our estimator tool.
Installing a shiplap wall
Here's a step by step description of how you can install shiplap directly onto studs on walls.
Prepare the wall you want to install shiplap on by removing any pictures, nails, and anything else that may be on the wall.
Using a stud finder, locate the wall studs and use a level to mark vertical lines.
Carefully measure and cut your shiplap boards. We'd advise you to cut a little longer than you need. You can always trim it later.
Start installing the forest board from the top with the tongue facing downwards.
Drive your finish nails along with your pre-marked stud positions and keep moving down the wall. Remember that you will have to measure each plank while installing.
Don't forget to notch out around switchboards and other wall outlets. Consider adding a baseboard trim to finish off the bottom of the wall.
Paint your shiplap wall any color you want. Wood finish and white are classic favorites, while gray is the go-to color to complement contemporary room designs.
Installing a shiplap basement ceiling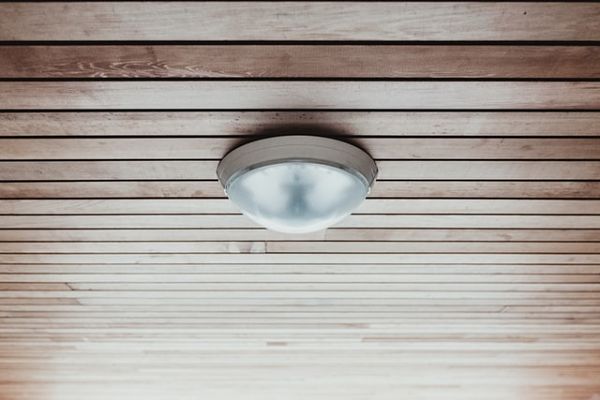 Now that you know how to install a shiplap wall, let's see how to install a shiplap ceiling in your basement.
Thinking about basement renovations? Find the best cost for your installation.
Your ceiling will most likely have drywall or plaster. Begin by fastening 1×2 battens directly to the framing using 2.5" screws. This is to make sure you have an even and solid nailing surface while installing the tongue and groove.
Measure and cut your shiplap boards. To achieve a professional-looking installation, add a 45-degree bevel, commonly called a chamfer, or a v-groove.
Start nailing in your shiplap boards, with the tongues facing the direction of progress. For a seamless finish. drive your nails in through the shoulder of the tongue at a 45-degree angle. You will not have any exposed nail heads when you're done. This technique is known as "blind nailing." Your tools of choice ought to be 2" nails and a 16-gauge brad nailer.
If your tongue and groove aren't flat, your boards won't easily sit together and will need some coaxing. The most effective way to do this is by pounding the boards together using the side of the nailer.
You don't need to cut all your shiplap planks the same length. Cut them randomly. The tongue and groove joints will support them anyway.
Make sure you measure and cut out portions for lights, fans, and other fittings.
Click here if you're looking for professionals to help with your home renovation project.
Pro tip
Changes in temperature and humidity can make shiplap boards shrink or expand, and this can be worrisome once you've installed them on your basement wall or ceiling. The easiest way to prevent this from happening is to apply a protective coating or finish as the professionals call it before you install your wall or ceiling. You could also paint the boards before you install them.
Read more: Basement guest room
An Introduction to Shiplap Basement Walls and Ceilings
was last modified:
October 11th, 2022
by
Recommended