If you're planning to put your garage to more use than just for keeping your car, you may consider heating or cooling it for more comfortable temperatures. And, if you're wondering," Should I insulate my garage ceiling", we'll help you learn the benefits of insulating your garage ceiling besides insulating your garage door and walls.
While most homeowners do not want their garage to be completely airtight, a well-insulated garage does increase the average temperature by preventing the air from escaping through the air gaps and holes in the garage ceiling. This is a boon if you're utilizing the space as an additional room in the house, a home gym, or a workshop. A cozy garage will not just add to your home's energy efficiency but also make you want to spend a lot of time in this living space. A cold garage, on the other hand, will compromise your home's energy efficiency and comfort. Also, drastic temperature fluctuations are known to distort wood and drywall.
You'll see that there are benefits of garage ceiling insulation that make it worth opting for the home improvement project.
Should I insulate my garage ceiling?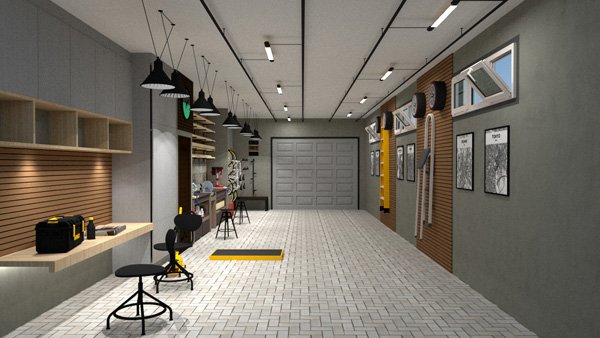 An insulated garage ceiling will ensure that the climate-controlled air doesn't escape through the cracks. Adding insulation is especially crucial if you have living quarters above the garage. During the summer season, you don't want the heat rising upwards, undermining the air conditioning, and raising your energy costs. By similar logic, the room will become cold and drafty during the winter season. This makes insulating the rooms above the garage important.
The advantages of insulating garage ceiling
If you're looking for more answers to "Should I insulate my garage ceiling", here are some significant benefits to garage ceiling insulation.
Helps regulate temperature
The main reason for home insulation is to regulate the amount of airflow. You'd want to keep your home as warm as possible during winter and as cool as possible during summer. Good insulation successfully regulates extreme temperature swings.
Reduces energy bills
Since insulation regulates the flow of energy, it brings down energy bills significantly. Installing wall insulation as well as ceiling insulation can help you with substantial savings.
Soundproofing
For homeowners using their garages for recreational activities such as listening to music, home theater, band practice, or carpentry work – insulation is worth the time and effort. Garage ceiling insulation can help dampen any sounds.
Protects your belongings in the garage
If you use your garage as a storage unit to keep your personal items, precious memorabilia, seasonal decorations, or valuable collections, a lack of insulation may damage these due to the extreme weather and humidity.
Protects home appliances kept in the garage
If you're utilizing your garage as a laundry room, insulation is an absolute must. It will protect your washer and dryer. And, help prevent frozen, busted pipes. Moreover, you'd want to be comfortable while doing your laundry in extreme climates.
Prevents carbon monoxide poisoning
Insulation can help trap carbon monoxide floating around within your home and garage. Having insulation on the garage walls and ceiling is especially essential if you don't have carbon monoxide detectors.
Which type of garage insulation is best?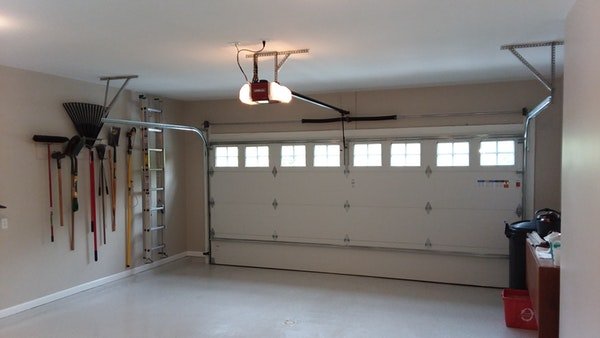 There are different types of insulation for garages. Keep in mind that insulating a garage ceiling without drywall is not a good idea as most insulation types, along with the vapor barrier, are a significant fire hazard.
Fiberglass insulation
Fiberglass installation is one of the best insulation options for garage walls and ceilings. You can either buy it pre-cut in three-foot batts or in batt rolls – depending on your convenience and preference. The thickness will depend on the R-value you're seeking.
Fiberglass batt insulation is inexpensive and fits easily between the ceiling joist and wall studs in your garage.
Rigid foam insulation
Typical rigid foam insulation comes in four-foot by eight-foot panels. The thickness varies from half an inch to four inches. And, the R-value depends on the thickness of the foam. Generally, polystyrene (similar to styrofoam) is used to make the foam. You can easily insulate garage ceiling with foam board by using either a nail gun, staple gun, or glue. The entire insulation process can be completed in a couple of hours.
Blow-in or cellulose insulation
While cellulose insulation is more popular for attic insulation than in garages, it can be used easily with a blower and bags of loose-fill insulation to completely cover the garage ceiling and the smallest of cracks as well as crevices. The good thing is that recycled materials are treated with a fire retardant and certain chemicals to prevent pest infestation, degradation, and fire hazard.
How to insulate a garage ceiling?
Whether your insulation is a DIY project or you're hiring a contractor to do it, it's a good idea to know about the process and the best insulation types to use.
Always get the measurements of the ceiling for all insulation methods beforehand. And, remember to match the insulation and the R-value on the ceiling with that of the garage walls. If you want to find out what R-value you'll need for your home, the first step is to research insulation and R-value.
Does insulating garage ceiling help in adding value?
While garage insulation will add some value, it can be negligible as compared to an appliance upgrade or a major home remodeling. Remember that a potential homebuyer will be more interested to know if the garage walls have insulation rather than insulation over garage ceiling.
How much does garage ceiling insulation cost?
Garage insulation costs depend on the total square footage of the garage space. For batt insulation, you can expect to pay $0.50 to $1.25 per square foot on average. Blow-in insulation will cost you $1 to $2.50 per square foot.
Should you insulate your garage ceiling: Last thoughts
If you want to heat or cool your garage, you may want to consider installing complete insulation – wall insulation, door insulation, as well as ceiling insulation.
Apart from temperature regulation and energy efficiency, insulation helps to dampen noise and even prolong the life of your garage roof.
Depending on your preference and home's construction, you may insulate the ceiling through fiberglass insulation, cellulose, or spray foam insulation.
Should I insulate my garage ceiling?
was last modified:
December 13th, 2022
by
Recommended