Making the most of your space is essential if you have a small bedroom. Although small spaces pose a challenge to storing your personal items and leaving enough room for your bed and essentials, some simple solutions can help overcome these obstacles. Here are five top options to help you maximize space while maintaining a stylish appearance and functionality.
Small bedroom design ideas
Creative storage solutions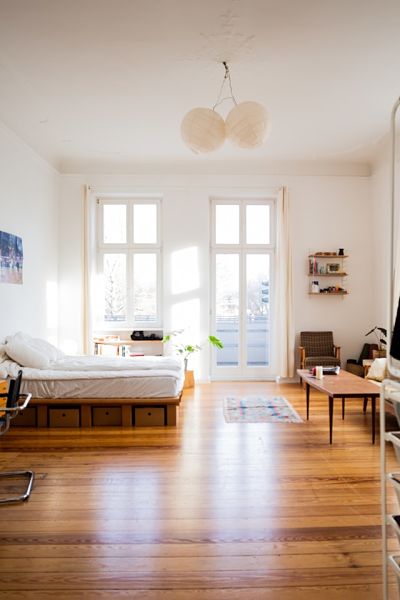 Using some creativity can provide you with space to store your personal belongings without cluttering the room. There are tons of storage options on the market today. Many of them are specifically designed to help maximize your storage in a small area.
Consider storage options that make use of walls. Shelves can hold not only pictures but also small electrical appliances or even jewelry. Use decorative baskets or boxes to hold items like scarves or lingerie. You don't need a dresser, nightstand, or large jewelry box if you utilize hanging organization solutions. Many are fun and stylish and can be customized for your personal needs.
Other ideas include using your bed for storage. There are plenty of storage beds out there today. Some have drawers or shelves under the mattress, while others use the headboard area to provide spaces for items you want nearby. Some can even offer all of these storage features.
If you shop for this type of bed frame, you'll need to get the mattress dimensions for a proper match. If you need to replace your mattress when you get your new storage bed, decide whether you want a plush or firm mattress, and be sure to check out local mattress disposal options or mattress recycling in your area. 
Use a brighter color paint
Providing the illusion of more space helps make the most of a small bedroom. If you want to make your small bedroom seem larger, you'll want to use a lighter color paint. Lighter colors reflect light and give the appearance of more space, whereas dark colors absorb light, which makes areas seem smaller.
You can use a slightly darker color for baseboards or chair rails to provide some contrast. However, stay away from dark outlines because they provide more definition of space, limiting the effectiveness of the lighter colors.
This doesn't mean you need to stick to white or off-white. It means you should consider keeping your color on a lighter rather than brighter or darker scale. Choose from shades such as the following:
Lighter grays
Light blue
Light yellow
Beige
When you begin to get into the more pronounced colors such as taupe, lemon yellow, sky blue, and medium grey, you begin to define space and thus make the area seem less open.
Strategically place mirrors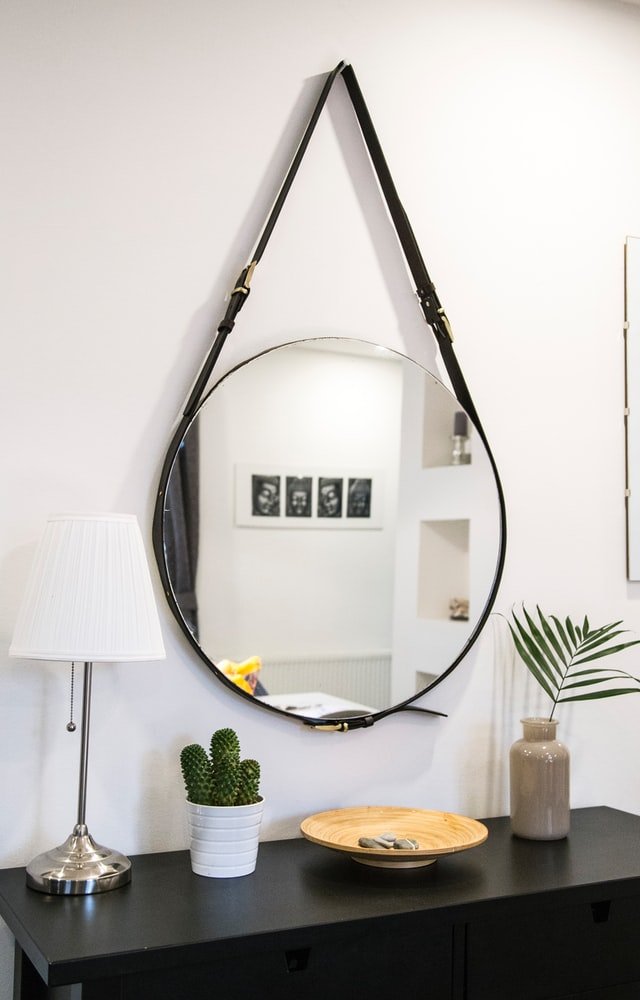 Many small bedrooms simply don't have much natural light. Mirrors are one of the best tools for making a small space seem much larger by reflecting light around the room. Just like using light-colored paint, mirrors give the illusion of space. Long mirrors placed in darker sections of the room are most effective.
You can also consider using mosaic mirrors over a large space along a single wall. It looks striking and unique and helps to expand that single wall. Try to use this design idea on the opposing wall from the entrance for maximum effect.
Avoid bulky pieces of furniture
Sure, you might love that giant antique chest of drawers your Aunt Myrtle gave you when you got your first place. However, a small bedroom will suffer from large, bulky furniture. Keep furniture to a minimum and reserve your floor space.
Make use of vertical space instead to keep your items organized and stored. There are plenty of economical solutions that are easy to assemble. You get more storage space and more floor space without a lot of effort, which is ideal for small bedrooms. This approach will give you the most out of your square footage without a renovation.
Get rid of useless items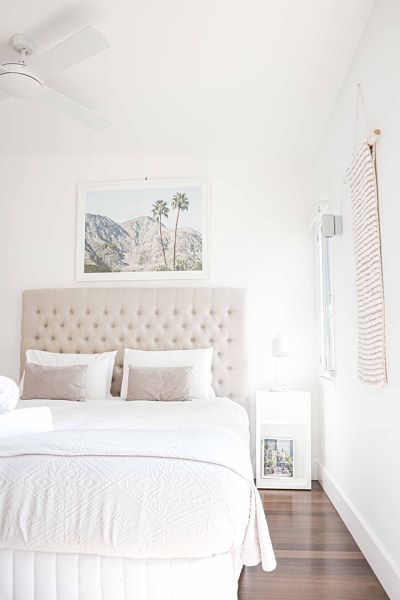 This idea might seem like common sense, but you might be surprised at how many people have useless items taking up valuable space. If you don't use it, aren't attached to it, or it doesn't go with your current design, get rid of it.
Letting go of useless items is rewarding, and the extra space is beneficial. If you have useable items, you can sell them, give them to someone who will cherish them, or donate them to a local charity. Go through all of your belongings and decide whether you need them or not.
Summary
There are several ways to maximize your space in a small bedroom. Ultimately, the objective should be to carefully space and position items to avoid taking up too much room and provide useful features. Consider disbursing light evenly in the small room to make it feel larger and lighter.
You can also get rid of large furniture items in exchange for common-sense modern storage solutions that don't take up floor space. There are many choices available to fit your particular situation. Finally, if you don't use it, lose it! Don't keep items you won't use. Throw it out, give it away, or sell it. In the end, you'll feel better about residing in a small bedroom, and you won't feel cramped.
Small bedroom design ideas to maximize your space
was last modified:
January 2nd, 2023
by
Recommended