Narrow or small bedrooms can feel either cozy or cramped. It's how you design the space and arrange the furniture. The best way is to visualize patterns and placement in your mind before you physically move your small bedroom furniture.
Cut down trial-and-error by keeping a few things in mind: think practically, let in the largest pieces of furniture first and then the smaller ones, and make use of a bedroom's vertical space whenever possible.
Also, when you have a small space, you have to aim for the fewest possible furniture. The way you organize the furniture will directly influence your perception of the space available. Sit down and draw the furniture arrangement on a sheet of paper before you start to move stuff around. Here are some small bedroom furniture arrangement hacks to help you along the way.
1. Tuck your bed into a nook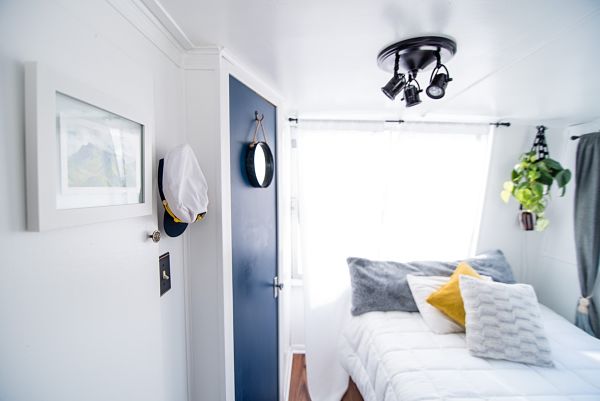 If you want to maximize your space, a great trick is to tuck your bed into a corner or alcove. This arrangement will make your room more streamlined. And, it will help you put the rest of the furniture aligned with the bed. You can try every possible angle, even if both ends are between two walls. If your bed fits, this is where it should sit!
See your home's investment dashboard
Your equity and how to grow it, plus help with managing maintenance and visibility to neighborhood projects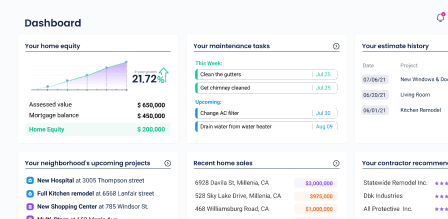 2. Take care of the big furniture first
Decided on the best place for your bed? That's probably the largest piece of furniture in a room. Now, arrange everything else. Start with the biggest furniture item followed by smaller ones. The dresser comes next, and then the bedside tables, desk, shelves, or chairs. Keep the tables next to the bed, the dresser on the opposite wall, and the desk in a corner.
What about small bedroom ideas for a kid's room? take a look at our creative, space-saving ideas
3. Align your cabinets and bed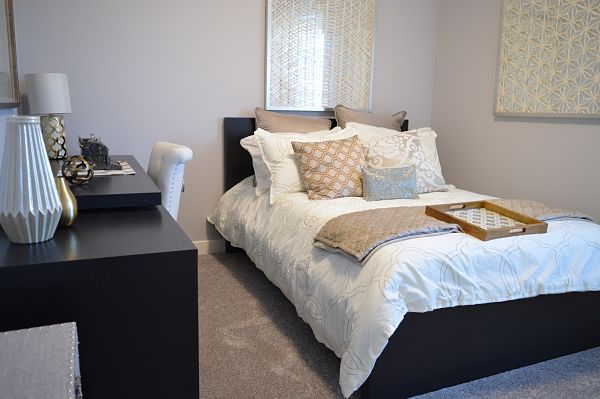 Normally, the cabinets or cupboards of the bedroom are placed in the corners of a wall. But if for some reason yours is in the center of the wall, that is in front of the bedroom door, put the headboard of the bed against that wall — aligned to a side of the room. Place your bedside table to the other side of the bed (if there is enough space, otherwise maybe you should do without it) and put your desk in the wall where the door is.
4. Place your area rugs properly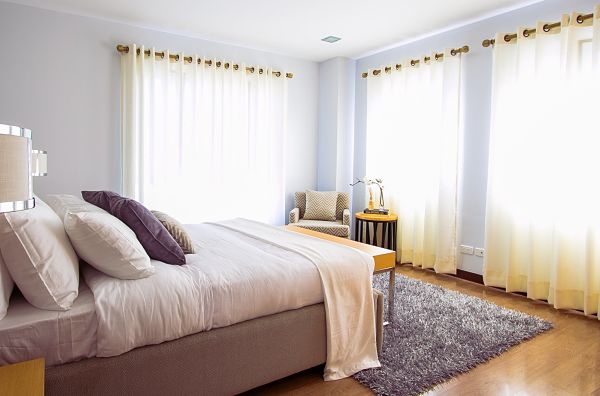 Though it's not a furniture item, your area rug placement makes a lot of difference in your small room's layout. Typically, you can keep the area rugs at the foot of the bed so they create a cushy area to step on as you get out of bed in the morning. If your bed is tucked into a corner, place your rug next to the bed or in the center of the open part of your room. Your space will look neat.
5.

Disguise your desk as a bedside table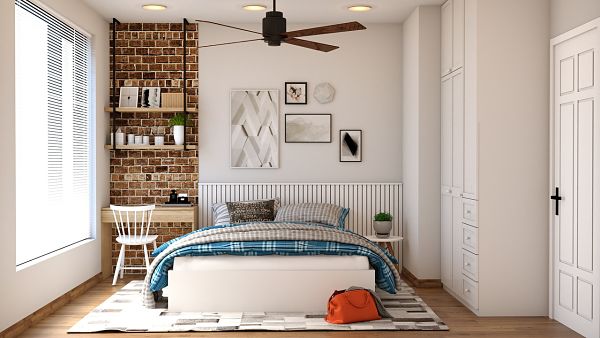 If you put your study desk right next to the bed, you can do away with your side tables — or at least one of them. You could use the desk to set your alarm clock or keep your knick-knacks. Another good idea is to use your desk as a footboard. Either of these arrangements will leave you more space to work with for the rest of your furniture items.
6. Go for a wall-mounted television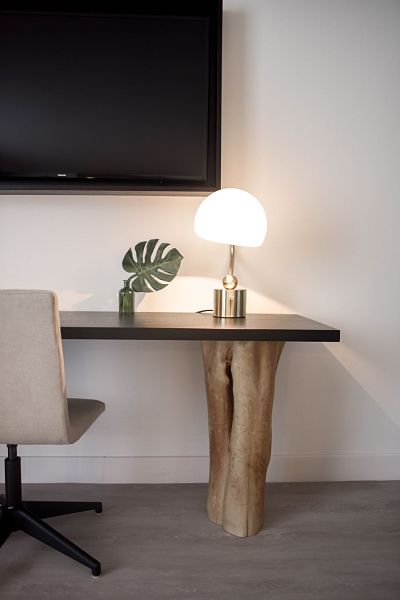 Consider putting support for attaching the tv to the wall instead of keeping it on a table. This way, you can have more floor space to move around in your small bedroom. If you don't have a choice and have to place your TV on a table, put the table on the opposite wall from the bed. You should always place the focal point (where most of your attention will be directed) opposite the bed.
7. Bring your large mirror into the bedroom
Here's a hack that is sure to make your small bedroom look bigger and brighter. The large mirror will reflect not just all the lights in the room, it will create a visual illusion of more space.
Last words
A small bedroom doesn't have to be cramped or messy. Our seven small bedroom furniture arrangement hacks will save you invaluable space — helping you create a tranquil place where you can relax. Your room will look neat, organized, and more spacious than it is. If you still need help with your furniture placement, you can hire an interior designer who will make it easier for you.
Do you have more tips to share? Please share them with us in the comments section below.
MORE: Proven Strategies to Nail Space Distribution in The Living Room-Dining Room Combo.
7 Smart Small Bedroom Furniture Arrangement Hacks
was last modified:
April 20th, 2022
by
Recommended