Small Living Room Ideas to Make the Most of Your Space
The living room is the hub of your home. It's a where you go to relax after a long day at work and where you gather with family, friends, and guests to socialize. That's why, when it comes to decorating this room, you want to make sure it's both comfortable and inviting, as you balance both design and practicality.
When you don't have the luxury of space, you need to get a little creative with how you set things up to make the most of the room you do have. Sound impossible? With these small living room ideas, we'll help you get the most out of your space.
Think Functional
When decorating your small living room, planning is key. First and foremost, the layout will need to be functional for your needs. So, you'll need to think about what the room will be used for most, whether that's watching TV with family or regularly entertaining guests.
For instance, accent chairs may add a touch of style, but if you need extra seating for the occasional guest, you may be best off bringing in dining room chairs and just opting for a nice, comfy sofa instead.
Go Large
Every piece of furniture in a small living room is going to matter that much more. While it may be tempting to squeeze in as many tiny pieces as you can, opting for just a few large-scale items can actually help make the space appear grander. Of course, you may want to measure everything twice, just in case.
Use Multifunctional Furniture
To make the most of your furniture, try to choose multifunctional pieces that serve more than one purpose. There's a reason why people love sofa beds so much, these genius inventions combine two functional items in a way that makes life that little bit simpler.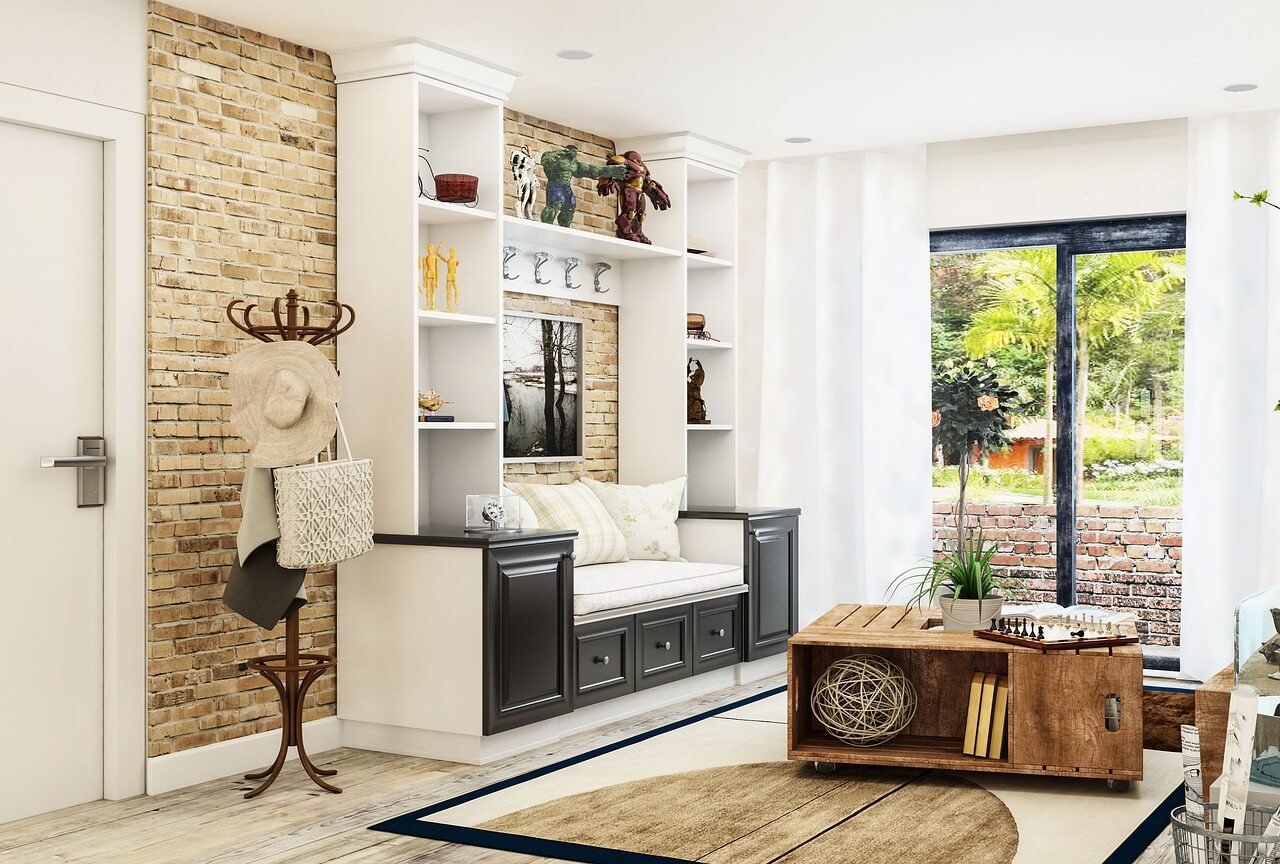 Another great option is an ottoman, which you can use as a place to rest your feet, for additional seating, or even as a coffee table just by adding a tray on top. Additionally, consider nested tables or coffee tables with storage; there are plenty of options out there to style your home with.
Opt For a Wall-Mounted Desk
Just because your living room is small, doesn't mean you don't have room for an office. Wall-mounted desks take up far less space than your average desk, and you can even get ones that fold away if you don't want the shelf to get in the way. The desk chair can also be used for additional seating when you have guests over. For extra storage, mount additional shelves above it.
Create the Illusion of Space
You'll probably have heard this one before, but mirrors are great for helping to make your home feel bigger, as well as brighter. There are different ways you can use mirrors, such as grouping them together, opting for long skinny mirrors, going for floor length ones, and even using them to create the illusion of a window.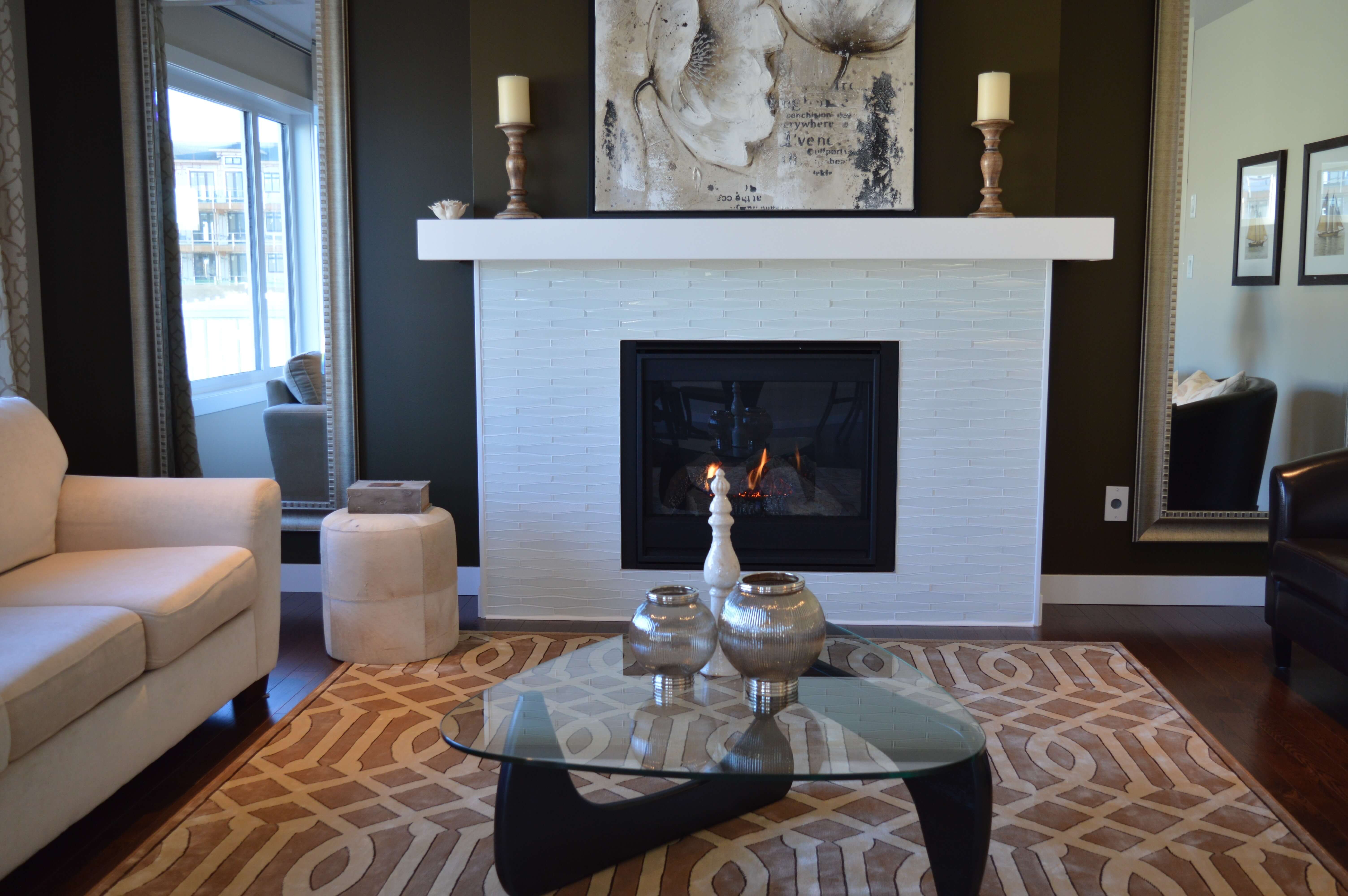 Read more: 3 ways to make your space bigger brighter with mirrors
Go Neutral
Another way to help brighten the room and make it appear larger is to opt for a neutral palette for your walls and ceilings. White is always a good option, but if you're not keen on the bleached-out look, then you can always go for gray. A deep tone can be quite inviting, and the color is very in at the moment, so you can't really go wrong.
Don't worry, if you want to add some color, then you can add pops of it through artwork, soft furnishing, and accessories. The benefit of doing so is that these are easier to update once it comes time for redecorating or trying out the latest trends.
Avoid the Cluttered Look
Small spaces can easily look cluttered, but there are a few ways you can prevent this from happening while maintaining that cozy and welcoming feel. Sometimes, it's all about how you organize your clutter that can make all the difference.
In this case, storage spaces are essential. Try to have a spot for everything, so that tidying up is easy and doesn't take up a lot of your time. By doing so, you're far more likely to keep on top of the clutter. Other ideas to prevent the clutter include disguising exposed cords, simplifying your color palette, and floating some of your furniture.
Read more: Small bathroom layouts from architect
Small Living Room Ideas to Make the Most of Your Space
was last modified:
March 30th, 2022
by
Recommended