Smart Home Library Design Ideas for You
If you love books and have enough to fill a room from the ground up, you need a dedicated home library. It allows you to set order to your collection and showcase it proudly. The alternative is having your books scattered in piles around the household. Some people assume that a library is an unattainable luxury, but rest assured that you do not need a large mansion with a dozen rooms to have a home library. Provided that you adhere to the principles of smart home library design, you can enjoy and treasure moments of peace and quiet.
Make some room
The first thing to do is to pick a room that will serve as your home library. It would be wise to opt for an area that is not overly loud or heavily trafficked. Preferably, it should have plenty of natural light to make your reading sessions easier. Rooms that are completely separated from the rest of the household are a sound option and should be considered first. That being said, you can also fit your library in a corner of a quiet den, a comfortable bedroom, etc.
If you cannot spare the whole room just for books, you can make one of your rooms do double duty. Most often, home offices share the room with a book collection and that does make sense. Other people settle for different rooms, which are sometimes less than ideal. To make the right call, you need to assess the number of books you possess and see how much storage is needed for them. This will give you a clear idea of the space requirements for your library.
Mainstays of functionality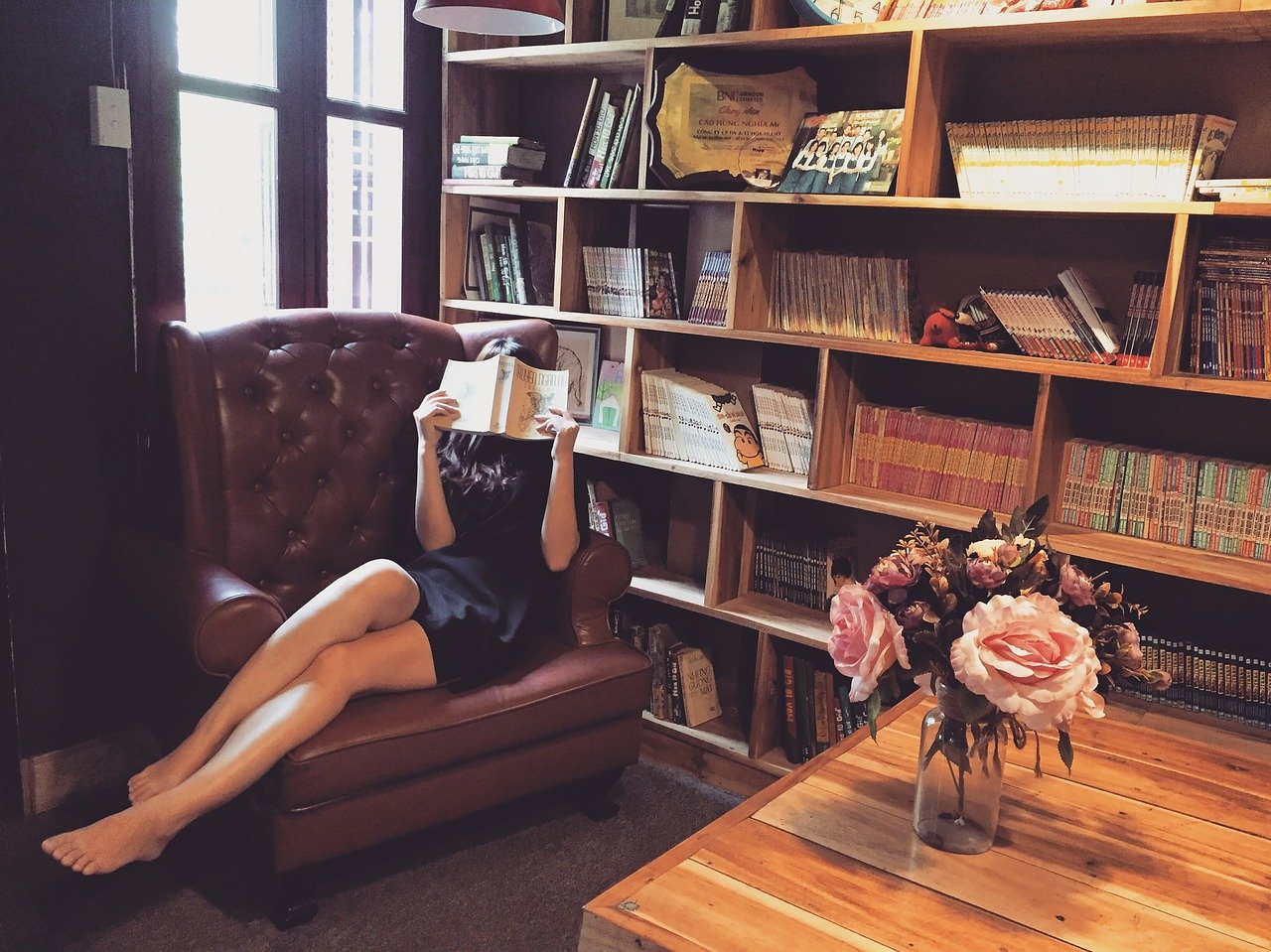 Storage space is the key to a functional and well-designed library. It is a good idea to make the most of vertical space and save precious floor space. The best way to do this is to go for open, floor-to-ceiling bookshelves. They are easily the best solutions you have at your disposal: they enable easy access and allow you to display your vast collection. Note that you also have adjustable shelving solutions that are durable and flexible, thus a great high-density option.
Next, plan the furniture layout. You want a space that enables easy flow of traffic and does not feel cramped and cluttered. Thus, determine how many sofas, couches, tables, and lamps can fit comfortably. This depends on whether the library is just for you or for more people. In any event, do not go overboard with furniture because that would undermine the functionality of the space. At the very least, you need a table and a lamp next to your seating area.
Finishing touches
Once you sort out storage and furniture, you can focus on the visual side of things. Traditionally, home libraries ooze the charm of the bygone, featuring tones like dark brown, burgundy and hunter greens. But there is no reason for you to restrict yourself in this regard. After all, your space should reflect who you are and celebrate your passions and taste. So, if you want your library to be bright and contemporary, go for it.
Make things more interesting by leaving some shelves free of books and adding décor pieces there. Use accent lighting to emphasize the artwork on the walls. Add a splash of greenery with potted plants that fit all sorts of styles. If you have a nice view of the outside and a comfy sofa, then your library is also an excellent space for daydreaming and chilling out. You can finally sit back in your quiet retreat and immerse yourself in your favorite literature.
Make it happen
Home library design is not easy, but it all starts with proper planning. So, close your eyes and imagine your dream space. Next, take a stroll around your home and see if you can translate your vision into reality. Choose the location wisely. Maximize storage space and be smart about placing furniture. Use proper lighting solutions and infuse your personality into the room. Have everything you could wish for within reach. Get away from the world and dive into the vivid and rich world of literature. Do not miss a chance to stimulate your mind and soothe your soul.
Smart Home Library Design Ideas for You
was last modified:
May 17th, 2022
by
Recommended