Ten effective solutions to common neighborhood problems
Neighborhoods, irrespective of where you live, all have their own charm as well as problems. Knowing how to deal with these problems, especially if you're new to a neighborhood, can often be one of the most important factors contributing to a hassle-free residence for you. We've listed out ten effective solutions to common neighborhood problems, so you know just what to do.
Ways to avoid common neighborhood problems
Discourage crime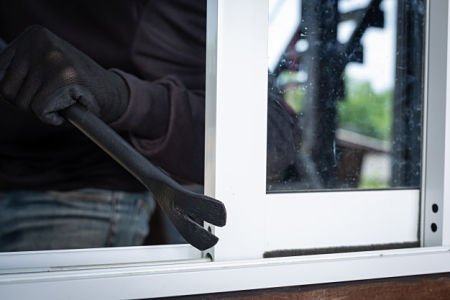 While neighborhood crime is a serious concern, there are some simple things that we can do to discourage crimes like burglaries from happening, or at the very least, reduce the instances of these crimes.
For starters, always lock your car, and never leave any valuables in it, no matter for how short a period of time.
Make sure all trees and bushes on your property are always trimmed. That way, they can't be used as hiding spots by burglars, and your view from your front door and windows is not hindered.
Always leave your porch light on after dark. A well-lit space tends to discourage criminal elements.
Read more: How safe is my neighborhood
Know your neighbors
Back in the "good old days", everyone in a neighborhood knew each other, and that made it easier to look out for each other. That is a concept that still holds water to this day. Make an effort to introduce yourself to at least ten of your immediate neighbors. Exchange phone numbers, and maybe have them over for a meal or a barbeque over the weekend. Having a great rapport with your neighbors is essential for you and their security.
Report crime proactively
Looking the other way when you see criminal activity in your neighborhood just because it doesn't affect you directly sets an unhealthy and dangerous precedent. It may just be a matter of time until crime is at your doorstep.
Always make it a point to report any criminal activity you notice, even if it is petty vandalism. Remember, the authorities cannot keep your neighborhood safe if they don't know about the crimes.
Don't tolerate nuisances and non-criminal issues
Whether it is littering, irresponsible garbage disposal, loud partying at unearthly hours, leaving broken furniture on the curb, or an old mattress rotting in the backyard, nuisances and unruly behavior within your neighborhood should never be encouraged. The right way to address these issues is to first consult with other affected neighbors and then contact the concerned authorities, be it law enforcement, landlords, code enforcement, or any other agency.
Read more: How to determine property lines
Know your neighborhood kids by name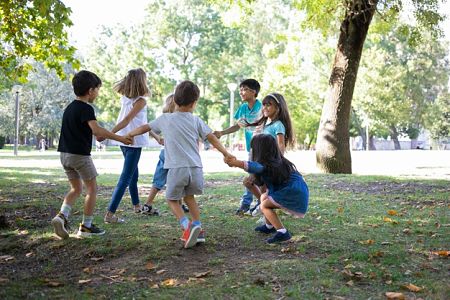 Children tend to get into trouble from time to time, and providing them a safe as well as healthy environment to grow up ought to be the responsibility of everyone that lives in the neighborhood. In case of emergencies, knowing your neighborhood kids by name and where they live is an effective way to make sure the kids get the help they need.
Know the lay of the land
Spend some time walking around your neighborhood and getting to know the lay of the land. Knowing the people who live there, local businesses and business owners as well as building a rapport with them goes a long way in building the community spirit.
Why is the Kukun iHomeReport the best CarFax for homes? Let's find out!
Know the landowners
Landlords are as responsible, if not more, for the safety and wellbeing of a neighborhood. So if you're in a neighborhood that has a lot of rentals, it is prudent to know who the local landlords are and have their contact information handy in case their involvement is necessary for matters concerning the neighborhood.
Be an active community member
Be an active member of your neighborhood and the community. Whether it is attending association meetings, participating in voluntary night watches, or helping organize a block party, being an active and contributing member of the community will help spread goodwill and bring the community together.
Read more: Geographic community or neighborhood
Pick up litter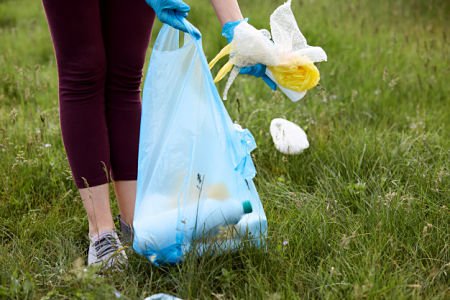 Pick up litter around your house, even if you didn't put the garbage there yourself. Not only will you be setting the right example, but people are also less likely to litter in a clean place.
Be a long term resident
Stability is one of the most important factors that define a healthy neighborhood. Transforming a neighborhood from a geographic area with people living in it to a community that cares for and looks out for one another is possible only when people are willing to stay in one place over a period of time and let their roots grow deep. So if you're truly interested in the well-being of your neighborhood, plan on being a long-term resident.
Read more: Building a new house in an old neighborhood
Ten effective solutions to common neighborhood problems
was last modified:
October 10th, 2022
by
Recommended