When you're looking to sell your home, there are a few things that you'll need to do before you can entertain inquiries from potential home buyers. Staging your home is one of those things. Staging means arranging your home in a way that will draw the buyer's attention to the best aspects of it, and make their living there seem like a viable choice. In fact, a recent study by the National Association of Realtors found that 83% of buyers' agents claimed staging helped buyers visualize themselves living in the home. While living rooms and kitchens often get makeovers while staging, bathrooms need to get the same kind of attention. Most buyers will be looking for a clean bathroom bereft of unnecessary stains and odors. Here are some hot tips on how to impress buyers by staging a bathroom like a pro.
Start with a plan
Have a plan before you begin. A good way to formulate a plan is by taking a couple of photographs of your bathroom as-is and looking at them to answer a few questions.
Does your bathroom look cluttered with personal items? Does your bathroom look well lit or dark? Are the light fixtures all in good shape? Are your shower doors, mirrors, and other reflective surfaces clear or foggy? What state are your towels in? What condition is the caulking around your tub and shower in?
Answering these questions will prepare for the task at hand.
Declutter your bathroom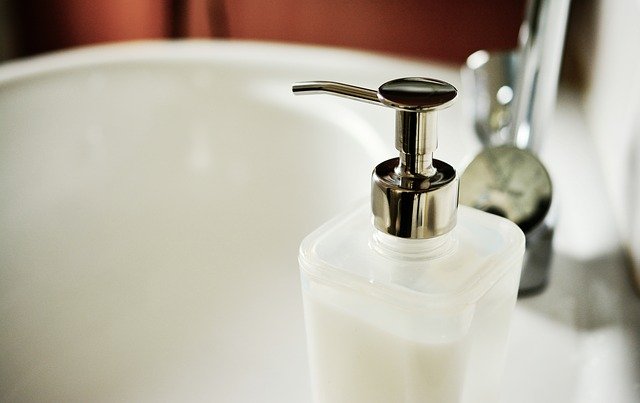 Take out all your personal effects and unnecessary clutter from your bathroom. This will include stools, toothbrushes, hairbrushes, shampoos, soaps, jewelry, medication, everything.
Leave a box of tissues handy and a fresh roll of toilet paper.
Deep clean your bathroom
Give every nook and cranny of your bathroom a thorough cleaning. Once you're done, do it again.
You will want to make sure your countertops, mirrors, doors, windows, sinks, toilets, showers, bathtubs, grouting, and all other surfaces are spic and span.
You may even want to replace the caulk while you're at it.
Read more: How to caulk a shower
Get rid of old towels and mats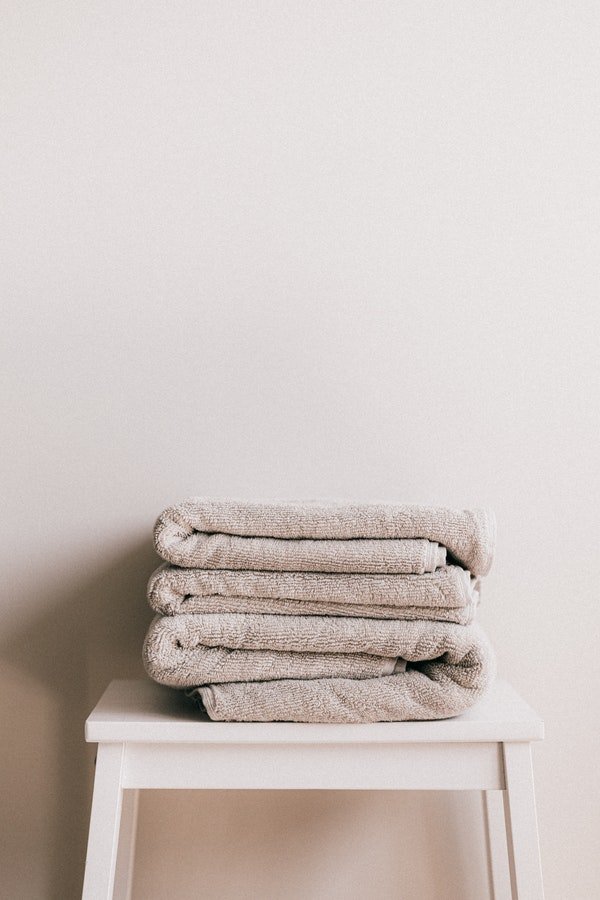 We don't always pay attention to the state our towels are in. However, while staging your bathroom, get rid of all your old towels. Replace them with fluffy new bath towels and matching hand towels.
Another thing that interior design experts advise home stagers to get rid of is bath mats. They tend to look old and overused really quickly, taking away from the visual appeal of the bathroom. Replace your bath mats with small floor towels for a more elegant look.
Upgrade cabinets and hardware
The appearance of your bathroom cabinets is very important. Breathe new life into them giving them a fresh coat of paint. Replace your cabinet hardware with newer designs if the existing ones look like they've taken a beating.
Next, consider upgrading your plumbing fixtures, such as faucets, taps, and showerheads. You don't necessarily have to spend a lot of money on the upgrades. A lot of affordable options in a variety of finishes are now available on online marketplaces.
At the very least, make sure you address leaks and drips. The last thing a potential home buyer wants to see is a bathroom that isn't well maintained.
Neutral tones always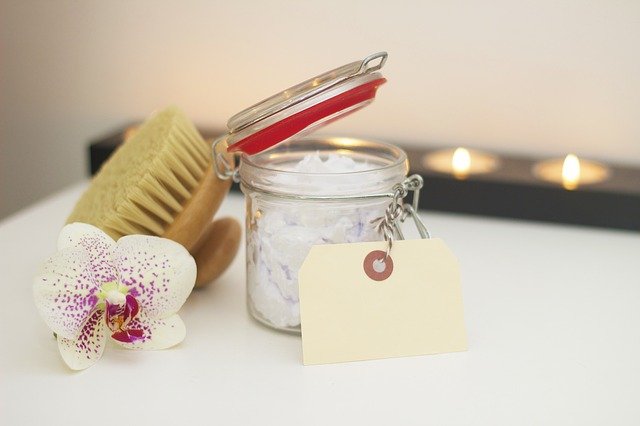 We're sure you've noticed how spas and luxurious hotels stick to neutral color palettes for their towels, paint schemes, and upholstery. Stick to those colors while staging your bathroom.
White towels and white robes are all-time favorites. Shades of gray and alabaster are also great color choices to work with.
Keep this color scheme in mind while replacing your loud floral shower curtain as well.
Stage your vanity
Prospective buyers will definitely notice your bathroom vanity, so staging it is important. Place a soap dispenser of a neutral color next to your sink. A dash of color, like a couple of succulents in an earthen vase, will be a great addition on the opposite side. You can place a couple of hand towels folded with the seams inwards under the vase. Alternately, you could roll hand towels and arrange them in a small wicker basket.
An apothecary jar with cotton balls, loofahs, and makeup removers would not be out of place. A glass jar with some polished pebbles in it is a great way to add a bit of texture to the countertop.
Read more: Home spa bathroom design
Upgrade the lighting
A well-lit bathroom is a must-have while staging it. But decorative lighting is a great way to take things up a notch.
Sconces, pendant lights, and recessed lighting fixtures are just some of the fixtures for you to consider.
Swapping out your old mirror for a statement mirror has more than one advantage. There is, of course, the visual appeal it brings with it. Add to it the fact that mirrors and other reflective surfaces add depth to a room while reflecting light. This makes small spaces look larger as well as brighter.
ProTip
Consider hiring a full-service listing agent. Not only will you get some much-needed assistance with selling your home, you will also get some great home staging tips. Some real estate agents include staging services as a part of their package.
Read more: How to clean glass shower doors
Impress buyers by staging a bathroom like a pro
was last modified:
December 12th, 2022
by
Recommended