What should you know about standard bathtub dimensions? Your typical bathroom needs to incorporate so many elements. And most of these components are necessary.
We cannot leave one and concentrate on another. Moreover, each item takes up a particular area. For example, the toilet, shelves, bathtub, and vanity, which are larger in size, can use so much space.
Now, with every square foot at a premium, space optimization becomes a necessity. And this is when we need to consider sizes, especially for the bigger units. Understanding standard bathtub dimensions is another step toward ensuring a properly planned, efficient bathroom layout.
Your bathtub or tub-shower-combination should fit inside the bathroom so that it does not look out of place. For example, if your tub is too big, it might leave only a few inches for you to maneuver between the sink, toilet, and shower areas. Again, if it's too small, your entire bathroom might seem as if it's swimming in space. Hence, knowing about the correct bathtub dimensions is necessary.
What are the standard bathtub sizes?
Standard dimensions are meant to give you a rough estimate of the bathtub sizes. A regular wall-to-wall tub would approximately measure 60 inches in length and 30-32 inches in width. However, these figures can widely vary, depending on the shape and type of bathtub you are planning to buy.
Remember that there is no single standard tub size. Since there's a wide range of bathtubs available on the market today, a homeowner is spoilt for choice!
Different categories of tubs include walk-in tubs, soaking tubs, drop-in bathtubs, corner tubs, and freestanding bathtubs, to name a few. Therefore, below, we have described the standard bathtub dimensions (lengths, widths, and heights) for some of the common varieties. Go through them and decide which unit would be the best fit for your existing bathroom.
Keep in mind that a standard size bathtub costs anywhere between $200 and $14,000 — depending on the bathtub material, quality, and design.
Alcove bathtubs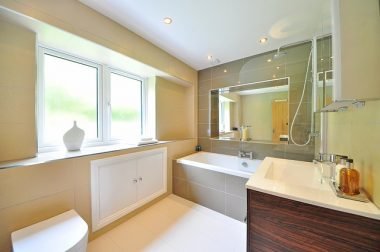 Alcove bathtubs are a good idea for small and narrow bathrooms. It is bounded by three walls and is installed along the width of the room. Hence, the longer walls serve as the ends and the back wall forms one side.
But in the case of large bathrooms, alcoves may not be a good idea. Since the walls are not close enough to create the alcove, it might have to be placed along the length, with a custom wall built on one end of the tub.
The average tub size for alcove bathtubs: 48-72 inches long and 15-20 inches wide.
Small bathtubs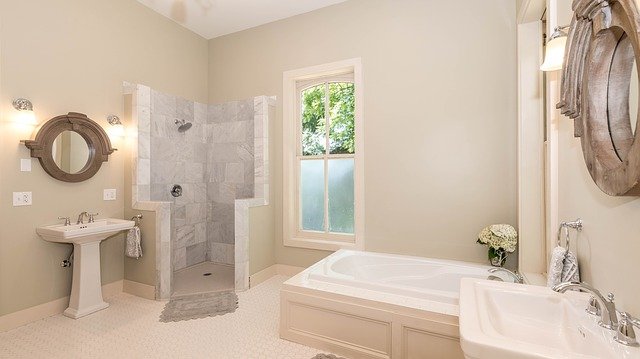 With large spaces gradually becoming a luxury, homeowners usually have to opt for small bathrooms. In such cases, small bathtubs are the go-to options. If space is extra-cramped, then you might just ditch the idea of a tub and opt for a shower instead. However, if you really want a bathtub then you can go for one with a smaller size.
The average tub size for small bathtubs: 54 inches long, 30 inches wide, and 15 inches high.
See your home's investment dashboard
Your equity and how to grow it, plus help with managing maintenance and visibility to neighborhood projects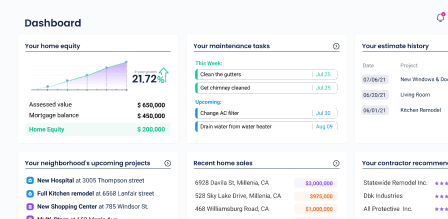 Moderate-sized bathtubs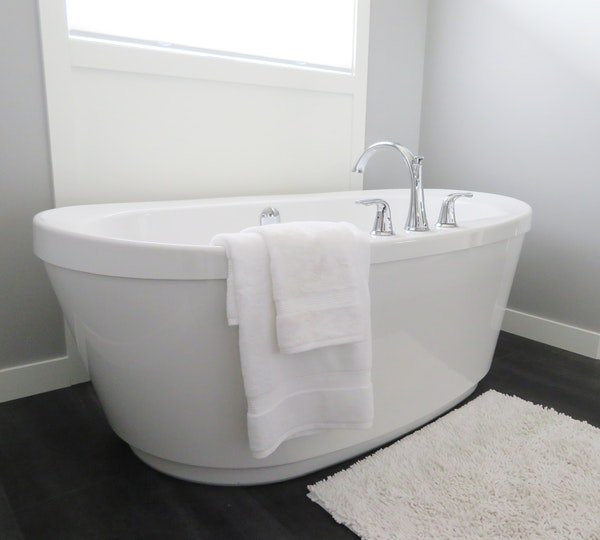 Moderate bathtubs are the most common options for maximum homes. This is because most bathrooms are designed to incorporate standard-sized tubs.
The average tub size for moderate bathtubs: 60 inches long, 32 inches wide, and 18 inches high.
Long bathtubs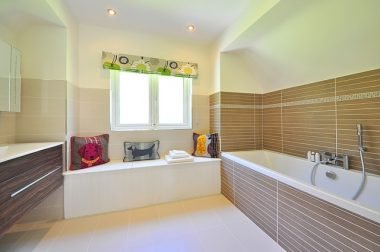 Long bathtubs are a segment of alcove tubs. It just comes with longer and wider dimensions — so as to accommodate more than two individuals at once. If you have a large bathroom and wish to install a bigger tub, this is the perfect alternative.
The average tub size for long bathtubs: 72 inches long, 36 inches wide, and 20 inches high.
Oval bathtubs
You can get oval bathtubs in the form of drop-in tubs or stand-alone, freestanding tubs. Generously sized and offering ample space, they are another good option for big bathrooms. Usually, these units are not longer, but wider than standard tubs.
The average tub size for oval bathtubs: 60 inches in length, 40 inches in width, and 24 inches in height.
Whirlpool bathtubs
Whirlpool bathtubs may appear to be larger than normal tubs. However, they arrive in dimensions that match with alcove-ready spaces. Equipped with a thin acrylic shell, they lend extra interior space for concealing the accompanying jet tubes and the pump unit. You can get them in regular rectangular sizes and in huge walk-in models
The average tub size for whirlpool bathtubs: 32-36 inches long, 18 inches wide, and 23 inches high.
Corner bathtubs
Corner bathtubs are perfect for your master bathroom when you wish to spend enough time, soaking yourself in a warm bath and relaxing with a book or a glass of wine. Luxurious and spacious, they are the ideal option for homeowners who love a steamy, rejuvenating, and deep soak.
The average tub size for corner bathtubs: 60 inches in length, 60 inches in width, and 22 inches in height.
Each of the above tub styles comes in a wide variety of sizes, You can choose one to fit in your bathroom. However, carefully measure the size of the room and then decide which tub configuration is best-suited for your space.
Read more: Bathroom Appliances that Will Boost Home Value
Standard Bathtub Dimensions: Choosing the Best Tub Size
was last modified:
October 19th, 2021
by