What Are The Steps to Buying a House
For many, owning a home is an essential part of the American dream. But, it can be a huge stressor if you don't take the right steps. A home is likely the most expensive thing you'll ever purchase, so do your homework before getting too excited. Here's a primer on steps to buying a house — from dreams of owning to handing over the keys.
Evaluate Your Personal Finances
Take a good, hard look at your personal finances to decide if now is the right time to purchase a home. Just because you can get a mortgage doesn't always make it the right time to do so. If you're in the middle of a job change, going through a difficult time, or paying off debts, it may be best to wait until these situations have subsided for the best outcome.
The cost of a home isn't just what the purchase price you pay when the seller hands over the keys. Understand your household's budget and make sure it has room for unexpected repairs, property taxes, and water bills (especially if you're moving from an apartment where most of these items are covered!) Plus, you'll want to plan for those one-time expenses like a moving truck or new furniture. The last thing you want to do is stretch yourself too thin financially.
Find a Real Estate Agent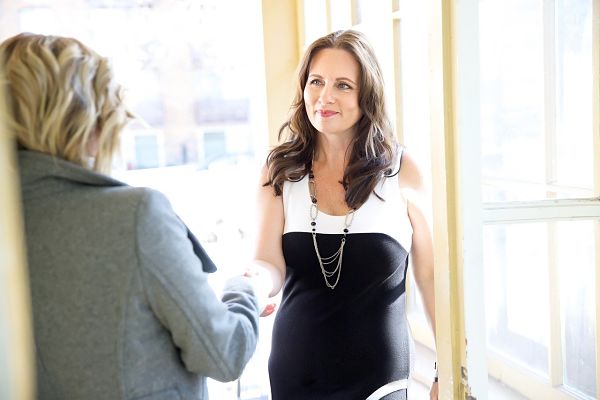 So, you've decided you're in a great position to buy a home. Now what? The first step to get the ball rolling is the find an experienced, local real estate agent to guide you through the process. Bonus: it is usually customary for the seller to pay for both their own agent's commission and your buyer's agent — so using an agent won't usually cost you a dime.
Not only will an agent help you find your dream home — which can be tough in a seller's market — they'll help you through negotiations and paperwork. Especially if you are purchasing your first home, it's nice to have some to advocate for you when discussing pricing or needed repairs with the seller or their agent.
Planning a full renovation for your house? Try our free home remodel cost estimator, easy and convenient to use!
Understand Real Estate Trends
It's important to have a grasp on your local real estate market. Whether your community is experiencing a buyer's or seller's market can greatly impact housing inventory, as well as how you craft your offer. Lean on your real estate agent for their expertise in this area to avoid losing out on your dream home, or paying too much for it.
Want to know a bit more about trends? Take a look at our guide on Real Estate Marketing Trends That You Need to Know.
Get Approved for a Mortgage
For a good idea of how much house you can buy, and a better chance of having a winning offer, consider getting pre-approved for a mortgage. During a preapproval process, a lender will do a hard credit pull, take a look at your bank accounts, review your tax returns and pay stubs, confirm your employment history and dive into your assets and debts.
Preapproval means that if nothing changes, you're almost guaranteed to be approved for a loan up to the amount given by the lender. But, because credit scores, jobs, and financial stability are all fluid, preapproval letters are usually only valid for 60 to 90 days. Make sure you're serious about buying before getting pre-approved, as multiple credit pulls within a short period of time could negatively affect your score.
How to Get Rid of Private Mortgage Insurance (PMI) on Your Mortgage? Take a look at our guide.
Begin Hunting for Houses
You've got the nitty-gritty out of the way and now it's time for the fun part — house hunting! Consider major components of the home and lay out your preferences for each — including minimum square footage, bedrooms, bathrooms, garage spaces, as well as personal preferences like a formal dining room, finished basement, or specific neighborhood.
Ensure your agent knows all these preferences and which ones are non-negotiable. This helps you both make the most of your time and keeps the process positive and on track.
Buying or Renting a house? Discover what is better for you according your needs.
Make an Offer
After you've found a home you love, it's time to make an offer. An offer will include the price you're willing to pay, as well as specifics like who pays which closing costs, if there are any contingencies to the offer (like having to sell your own home first), and an anticipated closing date. While this offer may be revised along the way, it's an important starting point for negotiations with the seller.
You should work closely with your agent to make sure your offer fits your specific situation and is competitive. It's likely the seller will receive multiple offers so you want yours to be the most attractive while still not overpaying for the property. And if you're in a seller's market, you'll want to act quickly so you don't lose out to another buyer.
Read more: Writing an Offer on a House or a Flat the Right Way
House Inspection
Hiring a home inspection is always a good idea. You can only learn so much in the one or two walk-throughs you may have done before submitting your offer. Plus, a licensed home inspector knows what to look for — especially when it comes to foundations, HVAC systems, and other defects to the home's major systems. Even, heaven forbid, termites!
While the buyer typically pays for the inspection, that $500 or so could save you thousands if they find a major defect. Plus, you'll have a good idea of any deferred maintenance that will need to be taken care of when you move on and if you should plan for major repairs, like a new roof, in the near future.
Read more: How to Decide Whether to Renovate or Buy a New House
Closing the Sale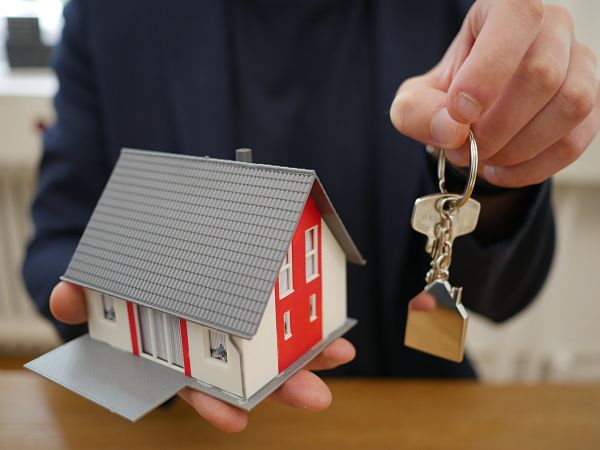 Once you've had the home inspection and agreed on any repairs with the seller, it's time to hand over the keys. This is done at what is called closing, and it works a little differently depending on your state. Regardless, at closing, both sides of the transaction are finalized.
Prior to your closing date, you'll be given a settlement statement that lists out exactly how much you'll be paying that day. The statement will show your final purchase price, plus all your buyer-paid closing costs — which may include fees related to your new mortgage, fees to the title company, and any bills the title company may have paid on your behalf, like a home inspection. You'll also likely pay a portion of the upcoming year's insurance and tax payments. These sit with your mortgage lender in an escrow account so they can pay these bills on your behalf once they become due.
The seller's statement will show the final purchase price minus any mortgage amount still due and seller-paid closing costs, like past property taxes owed, agent commissions, and title company fees.
Once closing is settled, congratulations — you're the proud new owner of your dream home!
Read more: Buying a house? Check these Tips for Finding Your New Neighborhood
What Are The Steps to Buying a House
was last modified:
May 27th, 2022
by
Recommended