These days, people more often decide to invest in remodeling a home than relocation. Sometimes, it is because of the costs, but other times they just like the layout of their home or the location. Whatever the reason, the point is that more and more people undergo the remodeling project. Which is great because it gives them the chance to build something new or to make something look the way what they've always wanted. Remodeling gives people the opportunity to be creative and make their dreams come true. However, it is not an easy task. It involves a lot of moving parts and people to depend on. That is why you need to be well-organized and prepared.
Here, we are giving you some tips for storing your belongings during remodeling that will certainly help you with that.
When the remodeling starts, you will be facing a lack of space. No matter if you are doing just one, a few or all of the rooms. You will have to move everything around, in order for contractors to be able to approach your walls, ceiling, windows, floors or anything else. Things can get in their way and accidentally get damaged.
And, even if that doesn't happen, the fact that they are there and the workers need to pay attention not to touch them, will certainly slow them down. But, you don't want your remodeling to last more than it needs to, right? Whether you are doing the whole home or you are just remodeling your kitchen on a budget, you need it to be over as soon as possible. So, that's why you should think of the smart ways for storing your belongings during remodeling.
What are the best ways for freeing up space?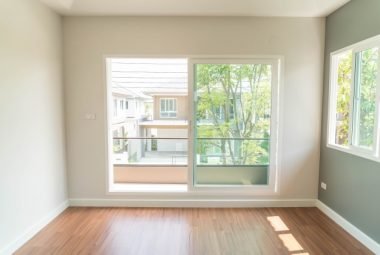 Background photo created by topntp26 – www.freepik.com
There are several options that you can explore while searching for the best ways of storing your belongings during remodeling. What the best way in your specific situation is will depend on the scope of your remodeling. Whether you are doing a part of the home or the entire home at once will have a big influence on what you should do with your belongings. Nevertheless, these are the options to think of:
Piling up everything in other rooms,
Going through your closets,
Moving some stuff to your neighbors', friends' or family's homes,
Taking care of your draperies,
Renting a mobile storage container,
Renting a storage space.
Whichever way you decide to go with, there is one more thing to think about. Who is going to do the heavy lifting? That is not the job of contractors. Well, it can be if you arrange it with them, but it's not the service they usually provide. Again, if it's just one or two rooms that are undergoing renovation, maybe you can call a friend to help you move stuff. But if you have to free up the whole home, that is hardly an option. Consider hiring moving labor to do the job for you. Not only will they do it much faster than you, but your belongings will be much safer because they have more training, the proper tools, equipment, and experience.
Piling up everything in other rooms
This is the easiest scenario for storing your belongings during remodeling. Let's say that you have decided to remodel your bathroom, for example. What do you have to do before you start your bathroom renovation? Well, besides making a thorough plan with your contractors about the scope of the changes. You need to figure out where to put all that stuff from your bathroom. However, since this is not typically a room full of large items, that doesn't have to be a big problem.
Put your cabinets, washing machine and dryer in some other room. If there is enough space, of course. The smaller stuff could also go into the other rooms, just put them in boxes. And don't forget to label the boxes, since you will need to know where everything is, in case you need to use something while the bathroom is being renovated. So, putting things in other rooms is a good solution when there are not many things to organize. But, what if you don't have enough space?
Going through your closets
When you decide to renovate, you should also take the opportunity to get rid of the surpluses. Purging will help you make room for new belongings, but it can also bring happiness to someone less fortunate. However, after you finish with "to go" piles, what to do with the leftovers while remodeling is in progress?
You can't just throw everything in boxes without order. Primarily because you will be needing that stuff daily. It's much better to sort out clothes before putting them in boxes, with clear labels on them, of course. That way you will know exactly where to look for the things you need when you move boxes from room to room. And after the renovation is over and you no longer need to think about storing your belongings during remodeling, it will be much easier to organize your new closet.
Moving some stuff to your neighbors', friends' or family's homes
Woman photo created by freepik – www.freepik.com
Using other people's home for storing your belongings during remodeling is a good idea if:
They are close enough,
You don't have a whole bunch of stuff,
The remodeling is not going to last for long.
In any other case, this is a bad idea. For example, if you decide to paint your bedroom like a professional, but you don't have enough space at your apartment for the bed and the wardrobe, maybe you can place them at your neighbor's home for a while. Since they are not far away, you could do it with the help of neighbors. And it's going to last only for a few days, so you are not going to interrupt their lives too much.
Taking care of your draperies
Unfortunately, many people don't think about the draperies until it's too late and the room is already full of dust and debris from remodeling. Not only can those damage your beautiful, expensive draperies, but even if they don't damage them, they will certainly make them horribly dirty. Which will be hard to clean after the remodeling process.
That's why you should make sure to properly store your draperies until all the work in your home is done. You can use boxes if you don't have other solutions. However, boxes can get dusty, too. Think about folding your draperies and placing them in an airtight container. Afterword, you can move them around your home, or take them to a storage unit. When the remodeling is over, your draperies will be good as new.
Renting a mobile storage container
A mobile or portable storage container is a great way of storing your belongings during remodeling. Why? Because it has two great benefits. Firstly, you can get all the things from your home out of your way. Secondly, and more importantly, they will not be far away from you, so you can easily approach them and take whatever you need when you need it. Make sure to check several moving companies for prices, in order to get the best one. And don't forget to label the boxes, especially if you are going to take things out of them and put them back regularly.
Renting a storage space
Another great option to think of is keeping your valuables in safe storage units. No matter how good the previous idea with a mobile container sounds, if you are living in New York City, you are hardly going to find the space in front of your building to place the container. Not to mention the lack of safety of your belongings. That's when storage units come as a perfect solution. If the distance from your home is going to be an issue, you can choose to put only the big stuff there. You are not going to use the furniture either way, right? So you can call a moving company and arrange for them to load and transport your belongings to one of their storage units.
Have you found the best solution yet?
We are certain that one of these ideas will meet your needs. All you have to do is figure out the scope of your renovation, so you can see how much stuff you need to move. And how long the process is going to last. After that, as you can see, storing your belongings during remodeling doesn't have to be mission impossible. You just have to know where to start and what to look for. We hope that we gave you enough information to help you make the right decisions.
Read more: Stylish ways to go green building remodeling project
Storage solutions tips for your belongings during remodeling
was last modified:
October 6th, 2022
by
Recommended