Millennial Home Ownership to Take Over the US Housing Market
They are best-known for their love of memes and online shopping. Millennials — also known as Generation Y — are also currently in the process of earning themselves a new label. One somewhat surprising: "Mature and Responsible Homeowners."
Clever Real Estate recently conducted a survey of 1,000 Americans who indicated they were planning on buying a home in the next year. More than half of the respondents were classified as millennials (ages 18 to 34).
Interestingly, the findings ran counter to prevailing narratives within the real estate community. That is to say, while many view Gen Y-ers as fiscally and emotionally stunted, the reality is another. They're not just becoming increasingly motivated to buy homes. They're re-prioritizing and putting in the necessary legwork to make it happen.
What's more, millennials are following other generations' footsteps. But where their home-buying aspirations are concerned, they couldn't be more different. Their preferences, goals, and methods are worlds apart.
Here are yet five things you need to know about millennials. As they take the helm and become the driving force in the U.S. housing market for the foreseeable future.
Millennials Are Now the Largest Demographic of Home Buyers
Millennials are on the brink of becoming the country's largest living generation. But there's more, those ages (37 and younger) already represent the largest portion of U.S. home buyers (36%).
Unsurprisingly, the vast majority of millennial home buyers are buying for the first time (79%). Being new to the home-buying process, it's also not surprising that most choose to work with real estate agents. (61%) for expert support and guidance throughout.
A fact is that 39% of millennial home buyers weren't working with an agent. This might seem to suggest a diminishing need or desire for their services. But it's more likely an indicative of their inexperience. millennials simply don't understand the full value of working with an agent when buying a home — or that sellers typically pay the buyer's agent's fee.
Millennials Are Tech Savvy House Hunters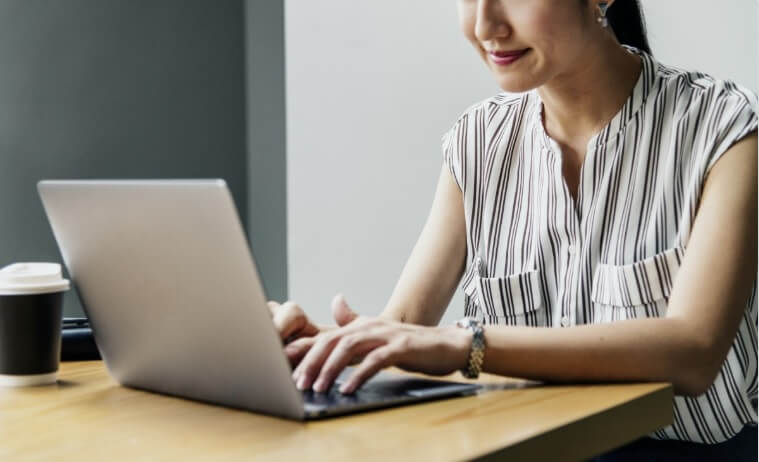 Computer photo created by rawpixel.com – www.freepik.com
Millennials may lack of home-buying experience. But also are incredibly resourceful and tech savvy. Utilizing an array of online tools and search engine techniques, they can conduct their own research and sniff out good deals.
Many millennials might be searching for alternatives to traditional real estate agents. Maybe in the form of MLS listing apps or search engines. 63% of millennial respondents said their phone was their primary research tool. Also 75% are using online listing sites like Zillow and Redfin to browse listings for potential new homes.
Millennials Are Settling Down and Looking for Long-Term Investments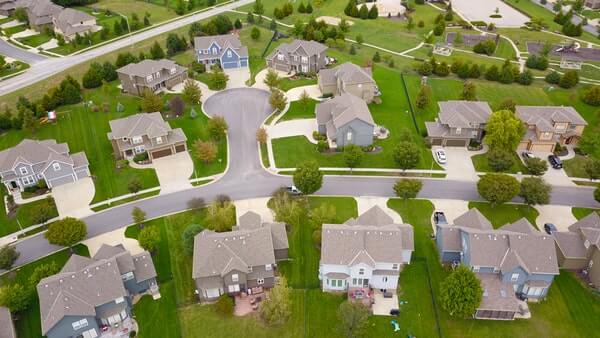 Gen Y has a reputation as wishy washy and fearful of commitment. The data on the other hand suggests that the tide may be starting to turn.
Clever's survey found that, for the most part, millennials aren't looking for starter homes. As many Gen Y-ers begin to settle down and start families, they're becoming increasingly interested in houses they can grow into. Or, as some respondents put it, properties that offer "more space" or could end up being their "forever home."
Looking for potential properties, most respondents said they prioritize safety over comfort. Factors as neighborhood safety (38%) and school district quality (35%), over factors like walkability (11%) and short commutes (11%). In other words, they want homes in areas that are good places to raise children. But also that offer good long-term returns on their initial investment.
Take a look at these Millennial Homebuyer Must-Haves
Millennials Are Looking for Affordable Properties — and They Aren't Afraid of a Fixer-Upper
One stereotype about millennials is true — as a generation, they're seriously in debt. Americans between the ages of 25 and 34 carry an average debt load of $42,000.
But this fact isn't clearly preventing them from purchasing homes altogether. It's certainly affecting the types of homes and price points they're considering though. More than half of the millennials surveyed said they look for houses listed for $200,000 or less.
To that end, more than two-thirds indicated that they'd be willing to put in an offer on a home requiring major repairs. That way they could keep initial costs under control. This aversion to a hefty upfront price tag makes sense. Especially considering that nearly 40% of millennial respondents listed "saving for a down payment" as their number one barrier to homeownership.
Millennials Are Hesitant to Make Offers
While many millennials are actively looking for homes, it seems that some prefer window shopping to pulling the trigger. 37% of them said they hadn't put in an offer on a home in the past year.
This may be the result of a number of different factors. Some may include the aforementioned barriers to entry (e.g., debt, saving for the down payment, etc.). Or, if they're not working with an agent, a lack of requisite experience and confidence to get the ball rolling. Among other factors like line up the financing, and follow through with an offer.
Many Millennials Are Looking at Homeownership As an Investment Opportunity
Most Gen X-ers and Baby Boomers are looking to settle down in single-family homes. But many millennials also look at homeownership as a potential pathway to financial independence. 43% of millennial respondents said they thought buying a home was more affordable than renting. Another 43% said they were buying specifically because they believe real estate is a "good investment."
Speaking of investing, millennials are 52% more likely than Boomers and Gen X-ers to invest in a multi-family property. Other 9% said they were interested in renting out their new properties to generate passive income.
Many are using that passive income to pay for mortgages, utilities, repairs, and renovations. In other words, for many millennials, adopting this approach has become a pathway to homeownership. Which 84% believe is still a core component of the "American Dream."
So despite what you may have heard, it doesn't seem millennials are going to end up breaking the mold when it comes to homeownership after all. They're growing up, settling down, and buying homes, just like the generations that came before them. And they're doing it in spite of their collective debt, inexperience, and avocado toast obsession.
Millennial Home Ownership to Take Over the US Housing Market
was last modified:
May 19th, 2022
by
Recommended