Home is a blissful place and one of the most significant parts of our daily life. We design it minutely and put a lot of effort to make it look good. But we generally over-look one of the most important parts of our house – the garage door. It deserves the same attention as the home regarding doors, windows, materials, and architecture. It can be both beautiful and cost-effective to increase the value of your home. The garage doors are huge and have a great power to enhance the mark of your home.
Let's discuss some of the brilliant garage door designs and see how they are aligned with the beauty of the house itself.
Wood and Rail Stile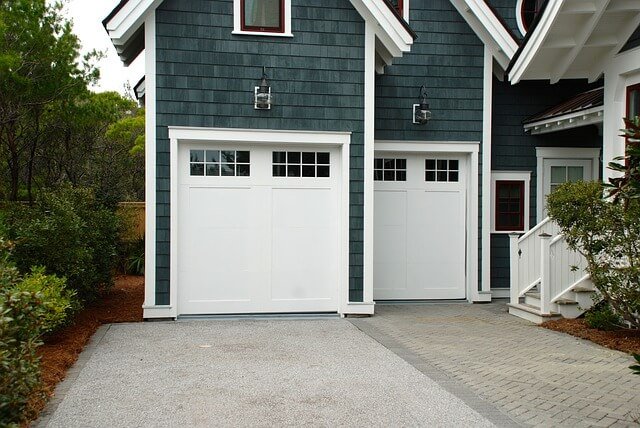 The architectural style of the wood rail garage door compliments both the traditional and contemporary style and add a classic elegance at an economical price. The panels of these kinds of garage doors are available in various sizes and they definitely give an elegant look for the purpose. A pro tip is to match the color of the painting with the house for a gorgeous appearance.
Arched Top Garage Doors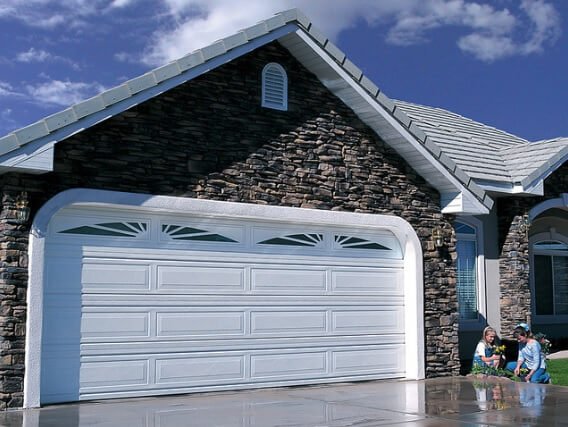 Photo by Cary Peterson on flickr [CC BY-ND 2.0]
This look is sophisticated and elegant and gives your home the distinctive style. This architectural popular style of arches adds beauty to the function. You can always be creative to put lights on the overhead of the doors to give it a soft look. Be more creative and smart by adding the brick-façade to create an illusion of arch above the traditional door, without narrowing down the door opening. This touch of creativity can make your home special.
Swing Doors – Carriage Style
Photo by Tim Evanson on flickr [CC BY-SA 2.0]
This style is used mostly for cottages and traditional houses. The look can be a tricky one because it might seem to get the door roll up and not swing out. Carriage style swing doors mostly look pretty with the Tudor style stone homes. The rustic style of these doors are available in a variety of colors with the detailing in iron handles and hinges, it can include window too. It has the facility of over-head style opening. This house gives a beautiful vintage look and feels to your house.
Contemporary Garage Doors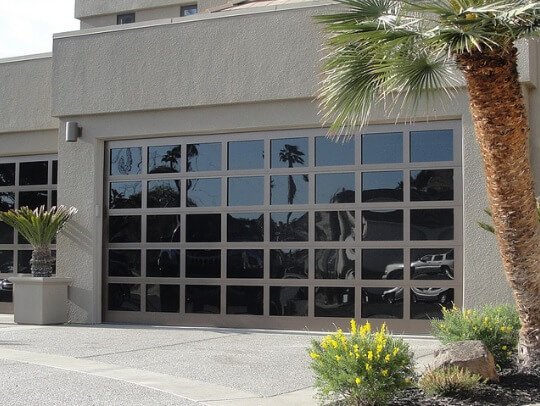 Photo by Cary Peterson on flickr [CC BY-ND 2.0]
If your home has a way too modern and sleek look, then many variations of contemporary designs are available to make your home truly amazing. This allows you to express your creative style with vibrant and bold colors with metallic finishes. Variety of attractive opaque glass and aluminum doors are available which creates an effect of 'screen'. Consider a French door if your house is similar to the Mediterranean or South-Eastern European style. They have a hinged panel operation of the traditional glass door and appear to swing outward. Opaque glass adds the charm and grace of the classic doors.
Modern Flair Style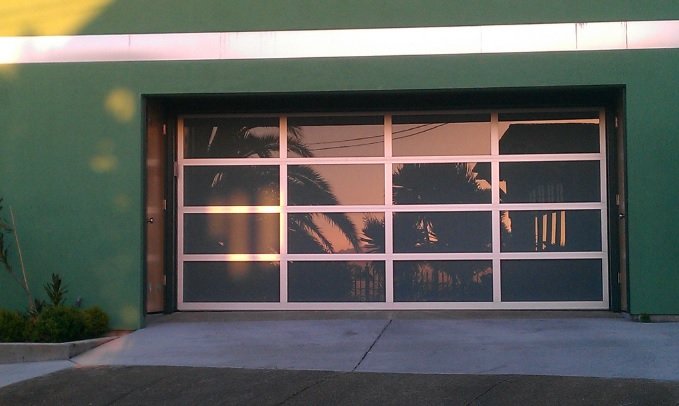 Photo by shani heckman on flickr [CC BY 2.0]
The aluminum doors with long horizontal style and frosted glass are for a contemporary style garage door house. The electric full view garage door is a choice for modern homes and also works with the mid-century style homes. They mostly do not have any unnecessary details and decoration. They are strategically placed for an easy-to-use purpose.
Insulated Garage Doors
An extremely important style according to the usability of the garage is the insulated garage door option. They will keep the home warm in winter and cool in summer as well as save your wallet. Emergency Economic Stabilization Act of 2008 of the Federal Government extends the tax credit for energy saving home improvement.
To stand-up against the extreme weather and powerful wind, no matter where you live – coast or inland, you need a strong home. The new weather-resistance garage doors are tested to be proof from the howling winter winds, snow storms, and more severe weather alerts. The challenges of Mother Nature can be faced easily now.
The home garage doors are the first and foremost protection against the extreme winds, tornadoes or hurricanes. Weaker garage doors often collapse, letting the pressure build-up inside your house by blowing off the roof in the extremities. Nowadays the garage doors can withstand the wind force up to 145 mph, therefore many manufacturers offer those protective garage doors to the potential buyers. This explains that the garage door plays the most important role in maintaining the structure of your home in severe weather.
Create Your Own Style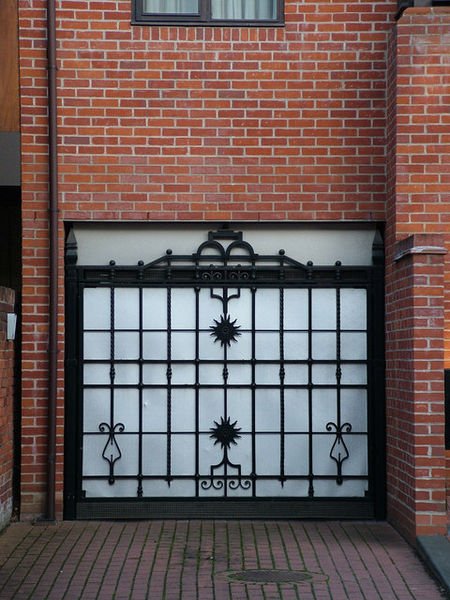 Photo by John Goldsmith from wikipedia commons [CC BY-SA 2.0]
Do you love to be the designer of your own house? For your information, some garage door manufacturer offers custom created options to adjust the garage door with the look of your home. You need to keep in mind though, that garage doors are the largest created element of the house – it might not be the most inexpensive option. You can think of custom created garage door option if your garage is an unusual size or you want a unique style for your house integrated with unique features.
With so many options and assortments of styles, finishes, and qualities, the garage door is an easy and strong option to makeover your house's get-up. Express your personality through your creativity.
Read more: Automatic vs manual garage doors
Stunning Garage Door Designs You Should Try For Your House
was last modified:
February 24th, 2022
by
Top blog posts
---
Recommended