Sustainable Building Trends to Help Your Home Become Greener
Upgrading your home every once in a while is among the most important maintenance projects out there – it's not about showing off, but actually doing something good for the place you and your family live in. That's why home upgrades are so essential, but they're sometimes not enough as certain homes require a complete transformation instead of doing things halfway. So, whether you decide to build a new home from scratch or upgrade your existing one, you need to do that in the most eco-friendly and sustainable way possible, and here are a couple of popular sustainable building trends that will help your home become greener than ever.
Solar and wind power
This is the essence of sustainability and the green approach to life – utilizing the power of the Sun and wind that's already available to you, and turning it into the energy that can power your house all year long.
Of course, you need to invest in your solar and wind system first and make sure you maintain it regularly, but if you put your mind to it and turn this idea into reality, you'll realize why it's such an amazing way to elevate the level of sustainability in your home. In the end, using solar and wind power will do wonders for your budget, the environment and, ultimately, human lives since it minimizes fossil emissions all around the world.
A Green Home For A Greener Budget: Easy Steps
Sustainable materials
Again, whether you're renovating your home or building a new one, you have to think about the materials you're using. Every project requires a ton of concrete, wood, steel and other resources that we take from nature and thus slowly kill our planet. But, is there another solution?
Of course, there is – second-hand materials! Reclaimed wood, recycled glass, and eco-friendly insulating materials aren't just going to take your home's sustainability to a whole new level, but also inspire the people around you to do the same and thus positively affect your area's eco-friendliness for good, so explore them as soon as possible.
Read more: Stylish Ways To Go Green During Your Building Or Remodeling Project
LED light bulbs
This is probably the most important and, at the same time, the most controversial eco-friendly idea because of one thing: the price. LED bulbs cost several times more than your traditional incandescent bulbs and are still rather expensive although their price has dropped in the past few years. That's why some people don't want to purchase them, thinking they won't make a significant difference in their household.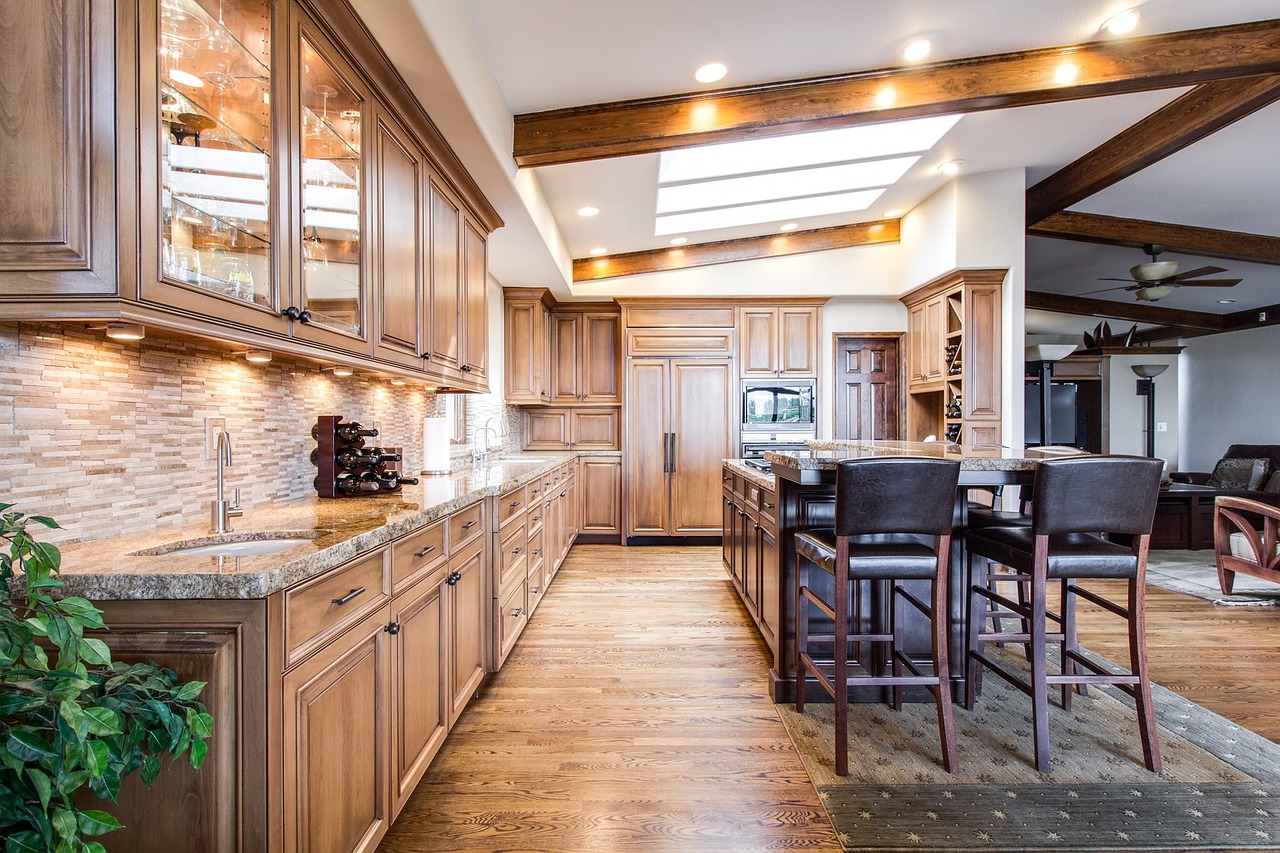 Pixabay
However, LED light bulbs are the best solution out there because they use up to 80% less energy, last up to ten years and provide you with natural-like, soothing light. If you have a reliable and professional electricity connection in every room of your home, you can install dozens of these in a matter of minutes and literally forget about replacing them. By the time they stop working, you'll probably either move to a new place or be too old to remember you've installed them in the first place!
Read more: Smart Lighting System Trends
Incorporate green elements
At the end of the day, the best way to become green and eco-friendly is by incorporating green elements into your living space – from plants and flowers to natural furniture and sustainable décor. Plants can make a major difference in your home, purifying the indoor air and elevating its quality, making sure you're breathing the best air you can. So, add a couple of plants into every room of your house, but don't be afraid to go a step further with a green wall you can build and maintain on your own: it's going to make your home healthier and more interesting, and quickly become the focal point of your living room.
When it comes to sustainable décor and furniture, make sure all the pieces you pick are made from reclaimed materials and second-hand resources. The best places to get these things are flea markets and online sales, but more and more stores are adding natural furniture and décor to their offer, so finding something you like shouldn't be that hard.
Take a look at The Best And Worst States For Green Living In The US
Some of the other ways to maximize your home's sustainability include installing new double-glazed windows, replacing your leaky doors and turning your roof into a cool roof that reflects about 80% of the heat, helping you regulate your indoor temperature more efficiently.
Read more: How to find a green contractor?
Sustainable Building Trends to Help Your Home Become Greener
was last modified:
May 18th, 2022
by
Recommended