7 Sustainable Kitchen Floor Ideas
Eco-friendly used to mean that something looks bland and boring, while being sustainable and good for the environment. However, the times have changed plenty and now we have so many different choices of materials that are eco-friendly. Designers seek out sustainable solutions for their clients and there are now so many options to pick from. So, here is a guide that can help you pick out the best flooring for your kitchen.
1. Cork
This is a new solution in the world of flooring. It's usually found in wine bottles or even on walls but it's still quite a new thing for the floors. Cork is created from the bark of the cork oak tree which is found in the Mediterranean forests. These trees are not cut down when the bark is harvested and it will grow back in three years so it makes it a perfectly renewable source. It also has properties which reduce allergens in your home, it's fire retardant and incredibly easy to maintain.
As a bonus, it's an insect repellent too. It can be finished just like wood, in many different ways so you can fit any style of home or design. It's also very durable, as they last anywhere from ten to thirty years, depending on the quality.
2. Bamboo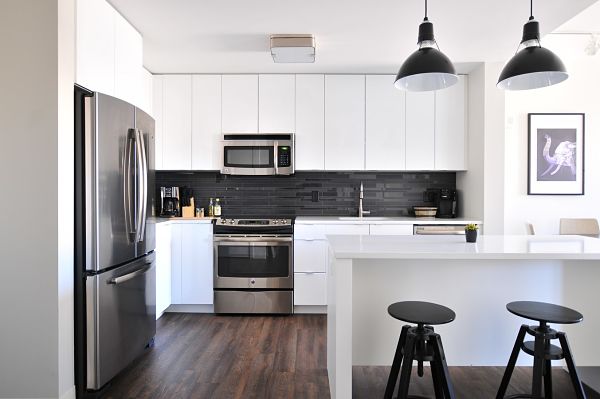 Photo by Naomi Hébert on Unsplash CC0
Bamboo floors are another wood option which is gaining in popularity. This is a grass which has characteristics similar to hardwood.
"It's very easy to maintain, it's durable and simple to install in any home. Bamboo is sustainable because it's made from plants that grow to maturity every three to five years. It's available in any hues and it offers plenty of customization," says Ellen Sprouts, flooring installer at 1day2write.com and Nextcoursework.com
3. Linoleum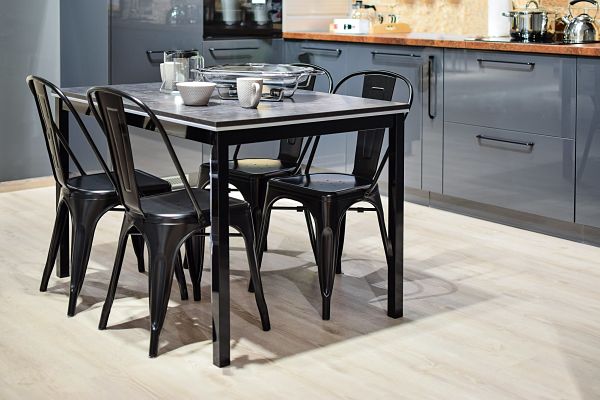 When you think about linoleum flooring, you might think of vinyl which is not even close to linoleum. Linoleum is made from linseed oil, cork dust, tree raisins, wood flour, pigments, and ground limestone. It's water-resistant and fire retardant. It's not new on the market but it kind of fell out of trend because of vinyl. It emerged again, however, and there are numerous great colors you can choose from. It's durable and great with stains.
4. Glass tiles
Wine bottles and beer bottles get shipped off to the recycler and they are turned into great, beautiful glass tiles which you can use in your kitchen. This source is renewable and becoming one of the best options for your kitchen quickly. It can be used on the floor, bathroom floors and walls both in your kitchen and in the bathroom. "Glass has many benefits of other materials like the fact that it doesn't absorb water and it doesn't mildew in damp environments. It's easy to maintain and it comes in a wide array of colors. It also adds another layer of light into the rooms," says Susan Grey, construction worker at Writemyx.com and Britstudent.com
5. Concrete
This is an unlikely sustainable material which is getting more and more popularity. It's typically used as subflooring in some settings but if it's polished and tinted, it can easily fit into your personal style and taste.
6. Rubber
This floor made from recycled tires is found at the gym or playgrounds. It's also now being more and more accepted into kitchens and bathrooms as a versatile and beautiful option.
Planning a full kitchen remodel? Take a look at our ultimate guide
Read more: Rubber flooring pros cons
7. Reclaimed Hardwood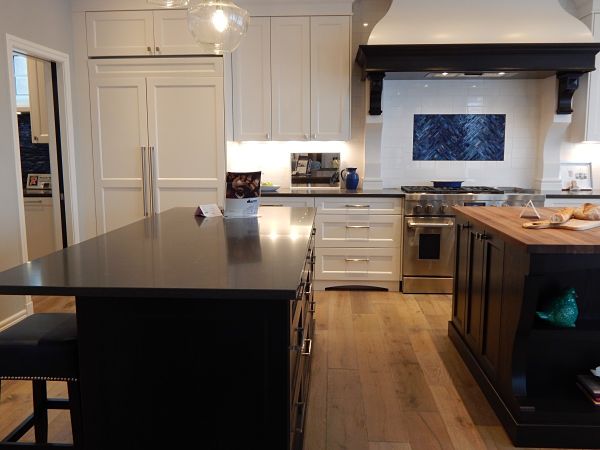 Photo by Pxhere CC0
If you really want the traditional flooring, you can get reclaimed wood which is ideal because it uses existing wood and it looks charming, with a personality of its own. You can also get salvaged wood flooring which looks amazing. You can also get hardwood which has a FSC label or certification. This means that it's made responsibly.
Read more: Classic Kitchen Layouts For Your Kitchen Design
7 Sustainable Kitchen Floor Ideas
was last modified:
May 27th, 2022
by
Recommended