5 Tech-Savvy Essentials for Your Outdoor Entertaining Area
Spring has sprung and brought with it warm weather and longer days, inviting us to get outside and soak up the much-needed sunshine. Mother Nature has also livened up our gardens and our backyards with its bright color palette, awaking us from a winter dream with vivacious hues of lively spring blooms and gorgeous green grass. As we enjoy the sounds of nature awakening, many of us are looking forward to sprucing up their outdoor entertaining areas.
After all, in the times of self-isolation due to the recent coronavirus outbreak, staying at home is the only thing we can do right now. So, why not try to make the most of our time at home? With these couple of tech-savvy essentials, creating an ultimate outdoor entertaining area should be a child's play.
A 2-in-1 insect-repelling LED lantern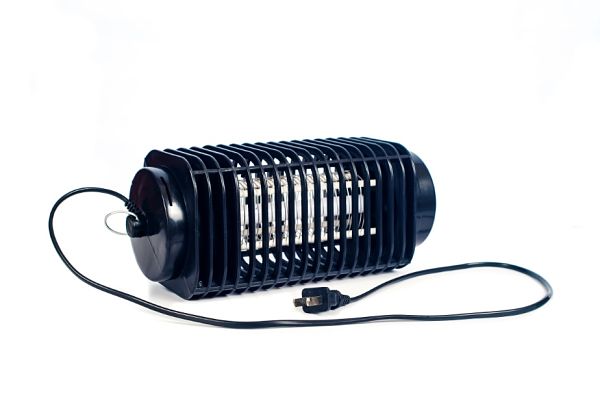 Photo by Freepik
Once the sun goes down, there are many small, uninvited guests such as mosquitoes lurking around your outdoor lounging area. While your first instinct would be to slather on an insect-repelling cream and hang some super sticky traps, there's another, more efficient, and more natural way to go about it. We're talking about an insect-repelling LED lantern, a nifty 2-in-1 device that emits a soft glow while also relying on plant-based mist to ward off any pesky bugs.
They are perfect for pathways, patios, gardens, and any outdoor area that needs to be illuminated for increased safety. What's more, you also have the option to adjust settings from a distance using a remote controller and set the lantern to spray the mist every five to ten minutes, thus prevent these unwanted guests from pestering your human guests.
Outdoor Lighting Design: How to Illuminate the Exterior
A solar-powered USB umbrella
Another bright idea for anyone looking to make their outdoor living space more functional and practical, installing a USB umbrella can be a nifty solution for charging your favorite and most used tech gadgets on the spot. Other than being a practical way to make some shade and protect you from harmful UV rays, the solar-powered umbrella generates electricity by harvesting the sun's energy.
This stored energy can then be used for charging different electronic devices, from tablets to iPads to smartphones. Depending on the model, a USB umbrella comes with a couple of USB ports, allowing you to continue using your devices outside thanks to this practical charging station.
Tale a look at these Ultimate Outdoor Lighting Ideas To Brighten Up Your Space
A 4K LED outdoor TV with a compatible soundbar
If your outdoor area happens to be a screened gazebo, a covered patio, or some other fully-shaded outdoor living area, chances are it would benefit from the addition of a 4K LED outdoor TV. When complemented with a compatible soundbar, it ensures an immersive outdoor entertainment experience while delivering crystal clear images and superior audio, whether you're entertaining, relaxing with your family, or simply unwinding alone after a long day at work.
In case you've got a partially-shaded outdoor living area, there are also models designed specifically for that purpose. Both TV and soundbar have weather-proof housing, making them climate resistant and able to withstand anything from dirt to insects to UV rays. This means that your TV will be able to perform year-round, whether you want to enjoy your favorite sporting events or host a fun movie night.
Read more: Smart home wiring
A nifty 2-in-1 karaoke cooler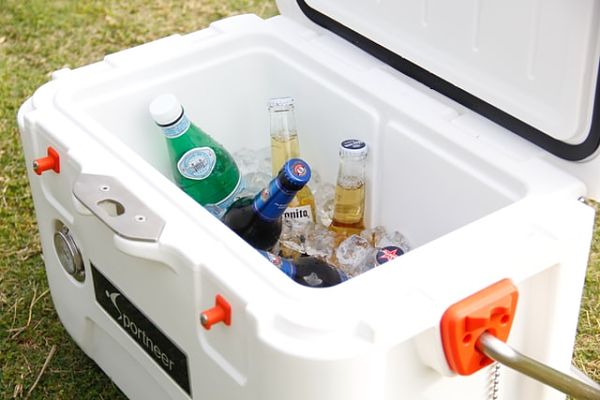 Photo by Sandrene Zhang on Unsplash CC0
Family gatherings, outdoor parties, barbecues with friends – all these are perfect occasions to show off your culinary skills and share a laugh with your loved ones over a nice meal. They also call for some chilled, tasty drinks and some good music! There's nothing like kicking back with a cold one after a delicious, hearty meal and playing the songs you enjoy most, and both of those are possible with just one tech-savvy essential – a nifty 2-in-1 karaoke cooler.
This little crowd-pleaser has a large cooler space to keep your favorite drinks icy cold as well as a built-in music player you can use to blast your favorite music hits. Special compartments for holding your smartphone as well as a nifty bottle opener are just an added bonus.
Read more: Home music room ideas
A handy, automatic robot lawnmower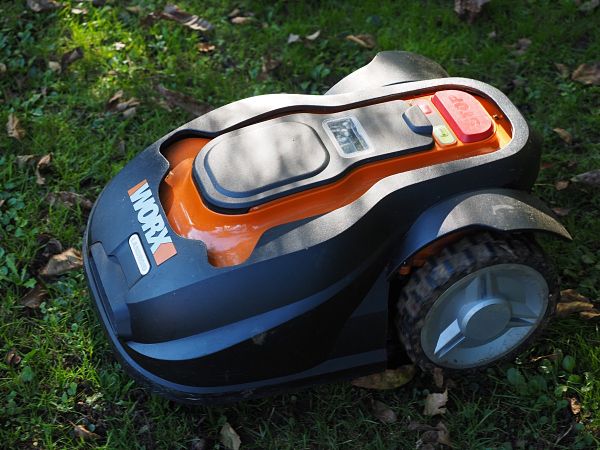 Photo by Pxhere CC0
We've already designed robot vacuums to clean our houses, so why not get a time-saving gadget for your backyard as well? Similar to Roomba vacuums, a robot lawnmower is a handy tool that can help you keep your green areas healthy and well-manicured – without you even breaking a sweat!
Controlled through an app, this electrically-powered automatic mower cruises across your lawn without you needing to supervise it, allowing you to focus on other tasks at hand. And don't worry about it getting soaked in the rain – it has a rain sensor which will immediately send it to its docking station in case it starts pouring.
By adding any one of these five tech-savvy essentials to your backyard, you are sure to transform your outdoor area and create an extended living room that is perfect for entertaining guests, playing with children, relaxing after a long day, or dining al fresco with your loved ones.
Read more: Backyard Landscaping Ideas to Woo You With Their Simplicity
5 Tech-Savvy Essentials for Your Outdoor Entertaining Area
was last modified:
October 12th, 2022
by
Recommended