Cost to Build an In-Law Suite: How Much & Benefits
Today, more and more homeowners are seriously contemplating taking care of their old parents instead of sending them to an assisted living facility or a nursing home. Most of them are choosing to build an in-law suite on their property — making their parent's life more comfortable.
In fact, in the United States, approximately 20 percent of the population are opting to live in a multigenerational household. And, the numbers are increasing day by day. Apart from the fact that such a setup is a good solution to the growing living costs, an in-law suite aka mother-in-law suite or granny flat is also about celebrating togetherness — bringing the whole family together under one roof.
Think of it this way: the adult children, after having their parents take care of them for years, are considering returning the favor. Instead of giving them the spare bedroom upstairs, they're building them their own private in-law suite. The idea is to look after the old parents and yet give them enough privacy.
Planning a home renovation to include an in-law suite? Try our free home remodel cost estimator; it's easy and convenient to use!
What is an in-law suite or apartment?
An in-law suite is a separate living space that's built as an addition to an existing house. This structure is standalone and fully equipped to act as an independent rental unit. The idea is to bring your parents to live next to you so that you can keep them company and watch over their needs through their silver years.
Instantly estimate the cost of your remodel...
...or take your time to personalize dozens of choices to transform your house into your dream home.
Legally, an in-law suite is called an accessory dwelling unit, which is a separate living area built on the property. When you apply for a permit, it will be labeled as such.
What exactly do you build in an in-law suite?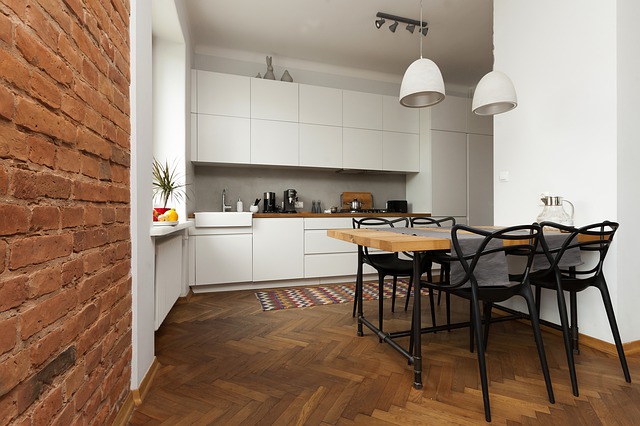 Usually, an in-law suite includes a living room, bedroom, and a small kitchen on a limited square footage. Of course, the features will depend on how you want to use such a space. If it is for your mom or dad, it should adhere to senior citizens' codes such as few stairs and easy access to the unit and its amenities.
The impetus is on ease of use, comfort, and simplicity — while accommodating your parents' special needs and hobbies.
Read more: Mother-in-law Suite Designs That Are Practical And Comfortable
Planning that goes into adding an in-law suite
Adding an in-law suite does require careful planning and understanding. If you're thinking of going ahead with this type of home improvement, the first step is to determine whether you are physically and financially able to add an in-law suite to your property. If the answer is yes, then the next step is to check your city and municipal zoning laws for the required permits.
You also need to factor in the features that you want to include. For instance, installing the right cooling and heating mechanism is key for aging parents as they become susceptible to temperature changes over time. You will have to make sure that you install a quality standalone heater and cooling system.
Benefits of an in-law suite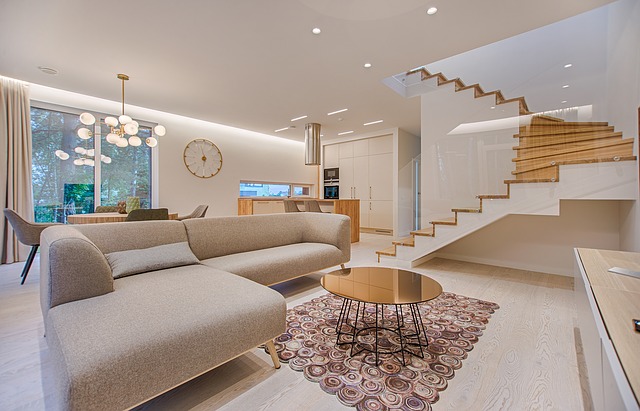 By now, you would have gathered that an in-law suite is all about bringing multi-generations under one roof. Well, there are other benefits too. Let's explore all of them, including giving a separate retreat to your elderly parents.
Building A Mother-In-Law Suite? Check Out These 5 Simple Tips
A home for your aging parents
If you are building a unit for your parents or an aging family member, make sure the suite is suitable for them. For example, you need to ensure that the bathroom is equipped with the best things to support access to it with wheelchairs and crutches. The shower stall has a grab bar and the right tools to alert you if something goes wrong.
Zoning laws in your city can affect what you can and cannot build, so contact your city's planning department to better understand your restrictions.
Does a Mother In Law Suite Add Value to Your Home?
A long-term rental property
As a rental property, some in-law suites are built with top shelf amenities to create the feel of a luxury hotel and generate handsome rental income on platforms such as Airbnb.
If you plan to occasionally rent to tourists, then it really should look like a hotel, with a large screen TV, and a striking décor and color palette. The kitchen has to be functional and equipped with the right appliances for short-term renters.
Some in-law suites are built with full kitchens and bathrooms while others are built with kitchenette and small baths.
A guest room for your visitors
An in-law suite works well as an abode for your temporary house guests. You can give them a cozy place to stay and yet let them enjoy your hospitality. And, they don't even have to pay for a costly hotel! They can have all the amenities and the comfort of a home away from home.
An independent space for your college-going kid
It's the ideal lodge for your college-going child. It gives them the feeling of being home while being independent. And, you get to meet up everyday or spend your holidays together.
Read more: Does a mother-in-law suite add value to your home?
How much does it cost to build a mother in law suite?
An in-law unit costs anywhere between $40,000 to $130,000. The total costs can vary based on where you live and your zip code. It's almost like buying a home. You will more than likely need to build a new foundation and construct the entire structure from scratch.
If you are converting an older structure such as an old garage, you can save a significant amount of money because the foundation is already in place. However, in-law suites can be very profitable and add a lot of equity to the house, and that's on top of any potential rental income.
How to find the right contractor to build an in-law suite?
Selecting a licensed contractor can be a daunting task, but keep in mind that contractors with proven records and references are going to be your best bets. A contractor who worries about his or her reputation will be sure to deliver what you need.
Do remember to check out their permit history, the addresses of homes where they have worked, and the scope of the work they did.
Last thoughts
It's a fact that in-law suites are an effort towards making homes and families more complete. Adding an in-law suite is a great project that adds function and equity to your home. Creating an independent space at home for your aging parent to move into will not only give you potential savings and investment value but also a peace of mind and emotional reward.
Read more: How Can You Make the Most of Your Guest Room Addition?
Cost to Build an In-Law Suite: How Much & Benefits
was last modified:
November 3rd, 2022
by
Recommended