The Pros and Cons of Buying a Smart Home in 2019
Having a home full of technology can be both a boon and a challenge for homeowners. On the one hand, purchasing a home humming with smart gadgets could increase market value. But not all technology adds clear benefits.
When deciding whether to invest in a smart home as either a homeowner or a prospective buyer, it makes sense to carefully consider both the perks and the downsides of having the Internet of Things at your fingertips.
Benefits of a Smart Home
The allure of a home outfitted with the latest and greatest technology is that it's simply smarter. If installed, maintained, and programmed correctly, today's army of gadgets should improve your quality of life by efficiently managing all manner of tasks with little to no input from you. A survey also indicated that 81% of people who already owned a smart device were more likely to purchase a house with automated tech already installed.
Here, in no particular order, are the main benefits you can expect from a smart home that works for you.
Take a look at these 5 Easy Ways To Buy The Perfect House At An Affordable Price
Convenience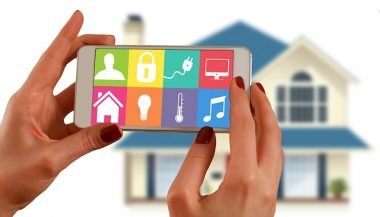 The ability to access all your gadgetry in one place through a smart home hub ushers in convenience and increased efficiency for homeowners. Want to turn up the AC or close the blinds against the afternoon sun? There's an app for that. Smart technology puts control of your home one tap away no matter where you are. Hubs from Google and Amazon are compatible with a wide variety of devices and offer voice control and mobile apps to streamline the management of your smart home.
Read more: Top 3 Tips For Millennial Homebuyers
Customization
Alongside the convenience of controlling your home from a distance, smart technology offers customization driven by artificial intelligence and increasingly sophisticated algorithms. Smart home gadgets are now eerily intuitive. Smart lights like Philips Hue can use motion sensors and GPS to turn on when you arrive home. Also, smart sprinklers can study patterns in the weather to make your watering schedule more effective. This kind of advanced machine learning provides a quality of life tailored to your needs without you having to lift a finger.
Read more: 7 Smart Home Technologies to Boost Home Value
Energy efficiency
Home automation that increases energy efficiency is where smart technology proves to be worth the investment. Learning thermostats can adjust to your routine and offer customized settings. This help homeowners to manage the temperature on a programmable schedule. Actual savings vary depending on the device, but thermostats like the Nest specifically have been shown to save the average homeowner up to $145 in heating and cooling costs. Other smart devices can make a difference, too, like smart lighting and smart plugs.
While the initial price tag may be a little higher, smart home devices often pay for themselves within the first year or two by lowering energy costs. Some smart home technology like solar panels and heat pumps may also be eligible for tax credits.
Read more: Important considerations to think about before installing solar panels
Security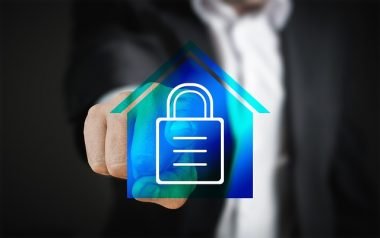 Today's smart homes offer an unprecedented level of security and surveillance capabilities. From simple doorbell cameras to internal motion sensors, homeowners can now feel confident their home is secure whether they are a few miles or half a continent away.
Newer security systems like Vivint are built with smart tech in mind, providing their own products and compatibility with a range of third-party devices. You can add on cameras, carbon monoxide and smoke detection, and keyless entry doors. All of this without worrying that an out-of-the-box security system might not meet the needs of your household. Whether you live in a neighborhood that backs up to an empty lot or you want to be sure your pet isn't destroying the couch while you're at work, smart home security systems can help keep your house secure.
Challenges of a Smart Home
While smarter homes do offer lots of perks, not everything benefits from automation. Much of the smart home technology currently on the market is still in its infancy, continually adapting and changing to accommodate the latest gadgetry in a swiftly moving market. Review the considerations below before you opt into a smart home so you're well aware of both the advantages and pitfalls of the modern, automated house.
Read more: The Future of Smart Homes
Compatibility
To get the benefits of convenience and efficiency that smart homes offer, you need to control all your gadgets from one platform. That can be a serious challenge, especially if you're dealing with a home that has a patchwork of smart devices from several different generations or companies.
So you have a smart home that uses only gadgets from the same company. You may end up locked into purchasing smart technology with the same communication protocol to avoid compatibility issues.
Privacy
The Internet of Things is still a bit like the Wild West. The lack of proper protocols and security measures means these smart home gadgets are prime culprits for compromising your privacy and security. Sophisticated hackers looking to break into your home could breach a lax security system. Gleaning insight into your daily schedule from a compromised thermostat or doorbell camera. Isolating all your smart home technology on a separate network, changing passwords frequently, and updating software often for security fixes. All of this will help ensure your smart home isn't vulnerable to hacking.
Cost
Smart home technology can offer superior efficiency and drive down the costs of your energy bills. But home automation also has some hidden expenses you should consider. Installing this type of devices can be tricky, so it's important that homeowners get assistance from a professional.
Moreover, while smart tech does manage many tasks on its own, it requires basic maintenance like charging batteries and software updates. Consider any fees you might incur for data or increased internet speed since. Depending on how many devices your smart home integrates, you may need more bandwidth. Any devices that use video may also require cloud storage to access footage and review event history.
Smart homes have come a long way. If you're looking to buy one stuffed with technology, there are certainly many persuasive reasons to do so. The advantages of comfort and customization coupled with increased control and efficiency often win over even old-school homeowners. Plus, you'll have bragging rights for being smart enough to secure a home that runs itself.
Read more: DIY Smart Home Installations Any Beginner Can Do
The Pros and Cons of Buying a Smart Home in 2019
was last modified:
September 28th, 2022
by
Recommended