7 things that make potential home buyers lose interest
In 2022, most of the U.S. is experiencing a historically strong seller's market. If you're selling your home today, it's very likely it's going to fly off the market, and you're going to sell it for a lot more than you paid for it.
That being said, attention to little details can make a big difference in how much interest you get, and how high your final sale price goes. Buyers know they're paying top dollar, so they'll be picky. And once you lose their interest, it's tough to get it back. No matter how hot the market is, a home that alienates buyers could find itself languishing on the market or even bound for a quick, lowball cash sale.
Let's look at some of the biggest turnoffs for prospective homebuyers — and how to avoid them.
Clutter and mess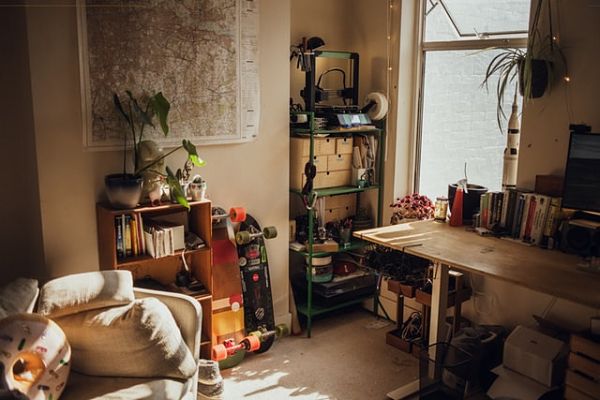 Buyers know they're buying your home — not your stuff. But the fact is, your stuff can make it very difficult for prospective buyers to visualize themselves in your house.
Experts say you should remove at least half your furniture from your home. Put it in storage or, if you're going to buy new furniture in your next home, donate it.
Your goal here is to make your living space look spacious and open, so arrange the remaining furniture accordingly. While you want it to be arranged in a manner that's warm and organic, you also don't want it to be obstructive.
When you're decluttering, don't forget your storage spaces. Spaces like cupboards, cabinets, and closets are one of the first things buyers look at, and cramped and cluttered storage spaces will give the impression that your home doesn't have enough storage.
Follow the same general rule you used for the furniture: You want your storage spaces to look around half full, like there's plenty of extra space.
Wall-to-wall carpeting
In 2022, hardwood floors are widely preferred over carpets, even in bedrooms. If you have wall-to-wall carpeting in your home, strongly consider having it removed. Also, if the wood floors underneath are in poor condition, have them refinished.
If you don't have wood floors under your carpet (many homes may have plywood under the carpet pad), either have your carpets steam cleaned, or put in new carpet, preferably in a neutral color like beige, off-white, or gray.
Lack of natural light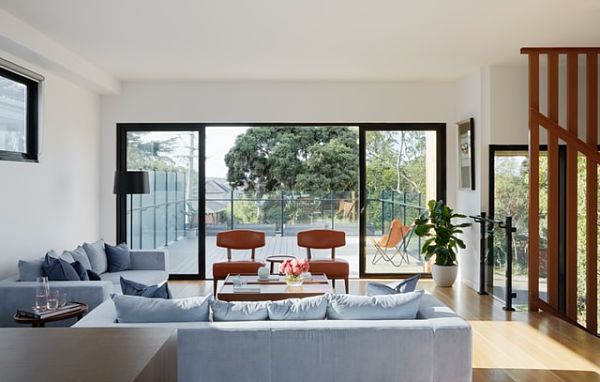 Natural light is by far the most flattering light for your home. By the same token, a dim, dark house is going to look unfriendly and cold no matter how well it's decorated.
You'll want to remove all obstructive window treatments like blinds, drapes, curtains, etc. (Buyers generally don't like window treatments anyway, as they'll want to inspect the windows.) Clean your windows extensively, so they look bright and clear and call a landscaper if you have hedges or trees that are blocking any windows.
You should maximize natural light in your listing photos, too. If you've found a great agent, it's likely they're already on top of it, but make sure your listing photos are taken when natural light is at its peak — you can't go wrong with the late afternoon's "golden hour."
Poor curb appeal
Studies have shown that people make their mind up about a house within seconds of laying eyes on it, so you don't have much time to make a good impression.
Take a good long look at your home from the sidewalk out front, and adjust accordingly. If your paint is peeling or fading, repaint your home. If your sidewalks and driveway are cracked, have them repaired. Also, if they're dirty, have them pressure-washed. If your trees and hedges need pruning, have a professional landscaper come in.
Don't overlook small details like your mailbox or even the front door. A new, black front door is one of the easiest and most cost-effective ways to boost your home's appeal.
Read more: Best plants for curb appeal
Converted rooms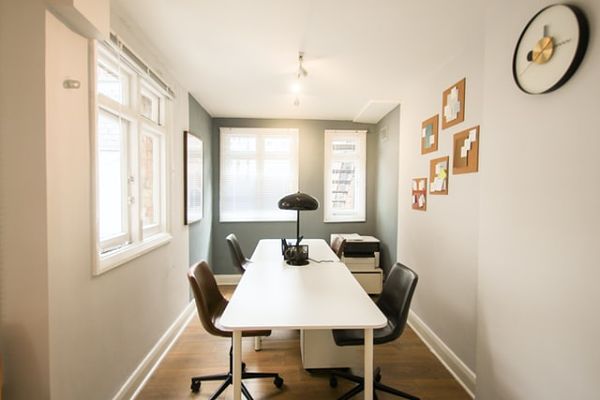 Maybe you've been using the formal dining room as a home office or the extra bedroom for storage. Before you start showing your home to buyers, convert those rooms back to their intended purposes, so buyers have a clear vision of what the room is supposed to be.
Asking a buyer to use their imagination or to "project" an idea of a space is the quickest way to alienate them or simply lose their interest. If your dining room doesn't have a dining table in it, they'll likely leave the showing thinking the house doesn't have a dining room. Don't shortchange your home by obscuring its basic functions and features.
Unpleasant odors
You've likely become accustomed or "nose blind" to the odors in your home, but a prospective buyer will detect them the second they walk in the door.
The two big ones are pet smells and cigarette smoke. For the former, invest in a blacklight flashlight to find any pet residues, and clean them with a special cleanser that's formulated to neutralize pet odors. If you have cat litter boxes, refresh the litter, clean the boxes themselves, mop the surrounding area, and consider buying covered litter boxes (many of which come with built-in charcoal filters to control odors).
For cigarette smoke, there are cleansers specifically formulated to remove cigarette smoke residue from walls, floors, and ceilings, as well as primers that will cover up and seal odors.
If you have carpet, buy or rent a carpet steamer, and give the carpet a thorough cleaning. If you're staging your home with your own furniture, consider hiring a professional furniture cleaning service to freshen up your furniture before you start conducting showings.
Finally, try to resist using air fresheners and scented candles. Though they can be a tempting way to cover up odors or to simply give your home a pleasant vibe, many buyers will suspect they're being used to cover up a troublesome odor — and some will simply find them cloying or objectionable.
You
Yes, you. Lingering in your home while buyers and their agents are trying to give it a look is the quickest way to cut their visit short — which reduces the time they get to appreciate and potentially fall in love with your home. They'll be less likely to ask tough questions and discuss brass tacks with their agent if you're listening over their shoulder. So when your home is showing, go get a coffee or take a long walk.
If you're considering using a camera to remotely monitor your home during showings — which is increasingly common — talk to your agent about local laws regarding recording video and audio, and consider posting a notice at the check-in area for your showing notifying people that they may be on video.
Read more: Real estate investments property value
7 things that make potential home buyers lose interest
was last modified:
October 11th, 2022
by
Recommended