12 things to look for in a new neighborhood
Moving can be an exciting time. Every neighborhood has its positives and negatives. It's up to you to prioritize and make the best decision for you and your family. When considering a move, here are 12 things to look for in a new neighborhood.
1. Neighborhood demographics
It's critical to investigate the demographics of the area you're considering before you buy. Do you have small children and want a neighborhood with built-in playmates?
Or maybe you're a retiree or empty-nester looking for a quiet neighborhood. If so, that noisy neighbor across the alley may not be going anywhere anytime soon.
On the other hand, if you're single and looking for more excitement, a quiet neighborhood of retirees and families may not be a good match.
2. School districts
Another important consideration for families with school-age children is the presence of convenient and high-quality schools. If you're committed to public education, make sure the area you're considering has schools to support learning now and in the future. If you're going private, make sure the morning commute isn't too long because most private schools don't have busing options.
3. Neighborhood layout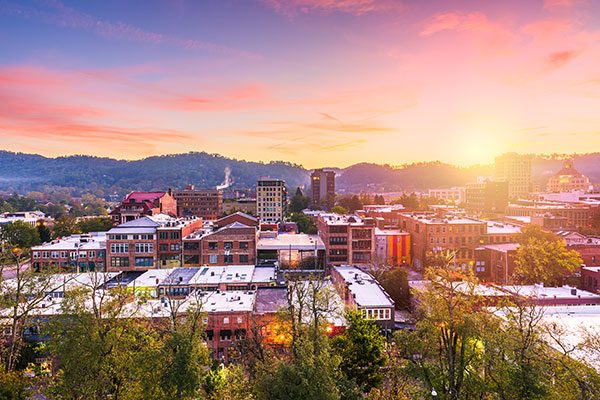 How is the neighborhood organized? Consider the features that make it possible to move around. The "walkability" score is important for people without cars or who prefer to run most of their errands on foot. Think about:
Sidewalks: Are they present, level, and in good repair?
Parks: Are there play structures, dog parks, and green spaces?
Paths: Can you get from one end of the neighborhood to the other on a walking path or other shaded areas?
These considerations are important for urban and suburban settings, although rural home buyers might be more interested in the ease of access to their potential home. Think about:
How roads are maintained
Whether the snow is removed
Privacy and zoning for agriculture or livestock
4. Available services
In the city or the country, everyone needs access to grocery stores and health care. A drive around the neighborhood you're considering can be helpful. You can access this information on a variety of home buying websites, or you could ask friends for suggestions. Don't forget to look for other amenities, such as gyms, movie theaters, and retail stores.
5. Safety and Crime Statistics
Considering crime data is a tricky business. It's important to understand the frequency of crime in an area, but historical biases and unethical practices have led to overreported and underreported crime in certain areas. Your real estate agent is also not allowed to discuss racial demographics and financial patterns in a particular community.
Home buyers of every race and socioeconomic status want their families to live in safe neighborhoods. So how can you tell if a neighborhood is safe?
Look at crime statistics from local law enforcement agencies.
Check school ratings.
Ask about community engagement in the neighborhood watch or other programs.
You can also talk to neighbors to get a sense of the community. Legacy residents can tell you the history of the place and help you decide if it's a good fit for you and your family.
More people in an area generally equals more crime, but this does not automatically mean an area is unsafe.
Read more: Reverse address lookup
6. The Neighborhood's age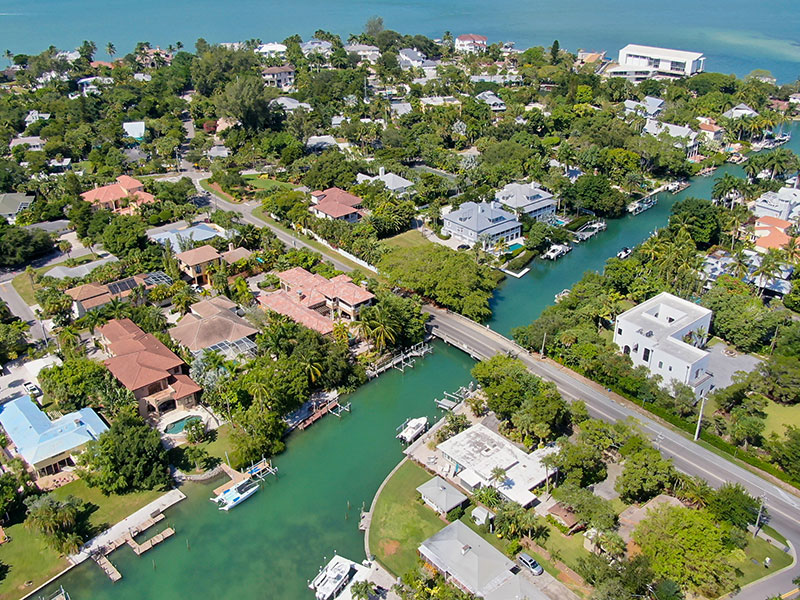 Older neighborhoods may have grand houses with beautiful architecture and layouts from another era. Trees and landscaping are typically well-established.
Many long-term residents of those neighborhoods will have a vested interest in seeing the neighborhood succeed.
On the other hand, the same old houses may require extensive and expensive repairs or upgrades. Older trees may also need to be removed because of age or pests, and those legacy residents may not welcome newcomers or young families.
7. Neighborhood Upkeep
As with people, age is just a number. What really matters is the upkeep of a neighborhood. Are those stately older homes well cared for, or can you see daylight coming through the roofs that line the block?
Besides the homes:
Are there trash cans for use, and are they emptied on a regular basis?
Also, are common areas mowed and trimmed regularly?
Are street signs clear and present?
Are sidewalks and paths well-lit?
Some older neighborhoods are hidden gems, but others have fallen into disrepair.
8. Neighborhood Turnover
It's easy to find out how often people move in and out of an area. Your Realtor can pull local sales history for any street or neighborhood you're considering. Although frequent moves don't necessarily indicate a problem, they can be a telling piece of information when combined with other data.
9. Tax rates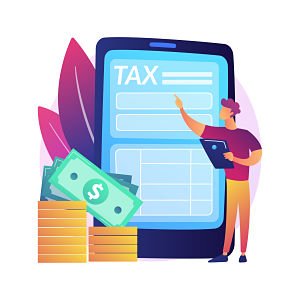 Tax rates can vary wildly. For example, in Baltimore City — a separate tax district within Baltimore County, Maryland — the tax rate is three or four times higher than the rest of the county. A household on one side of the street may pay $1,000 in property taxes, while a similar household may pay $4,000 on the other side of the street.
You'll see your tax rate in the settlement statement when you close on your home, but save yourself the uncertainty and check tax records before you get that far.
10. Commute time
If you've moved to save money on your home, don't turn around and spend your savings on gas or car repairs. If you'll be working from an office, consider how long your commute will take before you sign on the dotted line.
Read more: What is a bedroom community
11. Noise levels
Noise isn't just about the drummer who lives across the street or the busy park down the block. It also includes proximity to highways, train tracks, and airports. Some people buy a home without realizing that commuter trains and planes will start rumbling by in the wee hours of the morning.
12. Property values
Are property values in your desired neighborhood rising at the same rate as other areas, are they stagnant, or are they dropping? This is a measure of many of the factors above. Property values may also indicate that a neighborhood is on the cusp of rehabilitation or falling out of popularity.
12 things to look for in a new neighborhood
was last modified:
March 10th, 2023
by
Recommended