Things you should know about an HVAC system
HVAC is an acronym meaning heating, ventilation, and air conditioning.
HVAC systems are fundamentally responsible for cooling and heating your house. There are many things to consider when determining which device is suitable for your house, so if you're not sure where to begin, we'll offer you a helpful guide.
What is the price of a new unit?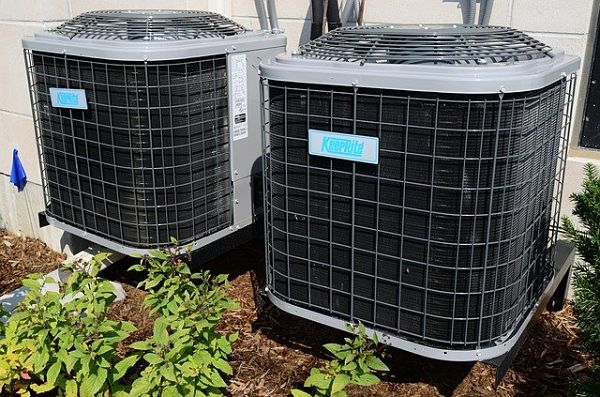 When considering the cost of a new HVAC unit, there are several factors to remember. For instance, before making a large purchase, consider the different types, systems, and sizes available.
The size of your house has an impact on the amount of electricity you would spend. A larger device can comfortably fit into a bigger apartment and vice versa. Through good insulation and sealing, you can budget more effectively for heating and cooling.
The climate and area dictate how much money you will have to invest in the unit and the electricity to run it. The temperature variation is what determines the cost.
Ductwork is critical since it is the pathway for air to circulate in your house. When built correctly, a device will effectively reduce energy consumption while increasing convenience. Ductwork installation or replacement can cost up to $3,000.
Following the purchase of a standard HVAC unit, installing features to boost the air quality will raise the cost and significantly improve your satisfaction and air quality.
Plan your air conditioning replacement properly with our estimator tool.
Different heating and cooling products
Various additional devices can be used in conjunction with the HVAC systems that are important to understand. We will explain them below.
Air conditioners move the heat generated inside your home to the outside. This is the most frequently seen form of residential units.
A heat pump and an air handler function together to spread air in your living room.
A furnace is a device that burns fuel and distributes heat in your home. It is made of four components: a burner, a heat exchanger, a blower, and a flue that serves as a gas vent.
Heat pumps are devices that, depending on the temperature, use ambient air to cool or heat the air inside your house. It's an excellent way to save resources in milder climates.
Ductless systems provide heating and cooling to your house without the need for ductwork.
Zoned system devices enable you to monitor the cooling or heating of specific areas of your home through valves or dampers inside the ductwork. This damper is also used to obstruct airflow selectively. Zoned air systems will help you save money by allowing you to monitor which parts of your home are cooled or heated at specified times.
HVAC terminology that you should understand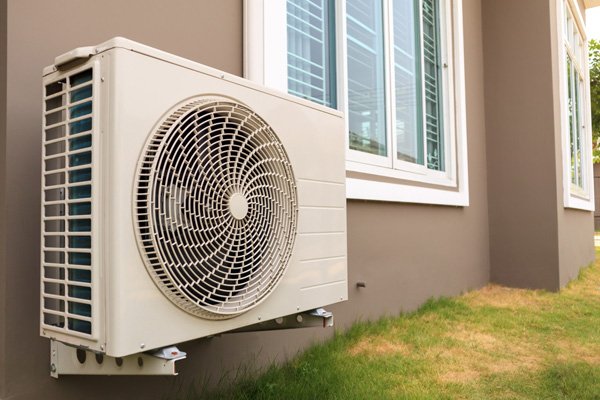 Split system
A unit that is divided into two sections for indoor and outdoor use. These are often encountered in contemporary living spaces.
Read more: Multi zone mini split Vs single zone mini split hvac
Heating stage
The number of settings or choices available on a heating system or furnace. People like multi-stage systems because they operate more effectively and have more accurate temperature regulation than single-stage systems.
Cooling stage
Identical to the heating stage, in that an air conditioner is used.
AFUE
A unit of measurement for the efficiency with which a furnace converts heat to electricity. Increased productivity and reduced energy prices are associated with a higher proportion.
Read more: What is a plenum
SEER
A metric used to express the performance of an air conditioner or heat pump. As with AFUE, the greater the intensity, the more efficient and cost-effective the system is.
EER
An acronym for "energy efficiency ratio," it refers to the efficiency at which your cooling device performs when the outside temperature approaches a certain degree. A higher ranking indicates a more effective device.
HSPF
An abbreviation for "heat seasonal performance factor" used to determine the heating quality of heat pumps. The higher the heat pump's HSPF value, the more powerful it is.
MERV Rating
The minimum quality reporting score, a benchmark for determining the total performance of air filters. A higher MERV ranking indicates a more acceptable filtration device. Improved filtration is essential since it removes toxins from the air that your family will otherwise breathe.
NATE Certification
Essential when hiring an HVAC technician, it is an acronym for North American Technician Excellence, a non-profit organization that certifies HVAC practitioners. Ascertaining that the company possesses this credential assists with ensuring that you are hiring a competent, professional individual for the work.
Plan your HVAC replacement right. Try our estimator tool today.
Seasonal maintenance
Regardless of the age of your HVAC unit, regular maintenance is essential to keep it operating at peak capacity. This is particularly true during seasonal transitions.
Remember to schedule a repair check-up for your heating system in the spring and early summer or even in fall before the winter starts. Schedule maintenance for the air conditioner in the winter or spring before the weather gets warmer.
Make sure you have the right tools for maintenance. Trade tooling can give you an overview of the tools you need for these sorts of maintenance purposes.
Replace vs. Repair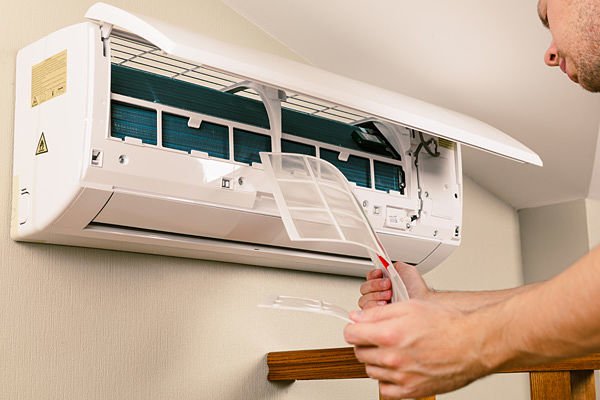 A tip for fixing your unit: Calculate the age of the machine by the estimated repair rate. If the figure is higher than $5,000, it is recommended to replace the machine.
Here are a few indicators that it's time for repairs:
If the whole system requires repair, check for indicators of constant maintenance, inconsistent results, and an increase in your electricity costs.
If your air conditioner is ten years old or older and has a SEER mark of ten or fewer, it can be fixed.
If the furnace is more than fifteen years old and has an AFUE rating of less than 80 percent, repairs are essential.
If the heat pump is more than ten years old and has a SEER/HSPF rating of less than ten, repairs may be needed.
Read more: How to maintain an old house
What is the appropriate time to contact a dealer?
Suppose you've checked these HVAC fundamentals and need assistance. In that case, it's a good idea to contact a dealer for a professional evaluation of your HVAC system. We would be happy to provide you with personalized reviews, emergency maintenance, facilities, air quality assessments, and exclusive incentives at Air Solutions.
Conclusion
We hope that this knowledge enables you to make the most informed purchase possible.
Things you should know about an HVAC system
was last modified:
February 16th, 2023
by
Recommended