How much does a tiny home cost?
House prices in the United States are on a rise — making homeownership a distant dream for many. Fortunately, buying a tiny house instead is still possible on a limited budget. Lower tiny home costs make buying a house affordable and offer a great solution to the rising housing crisis. Plus, such homes can be customizable to fit everyone's needs.
A tiny house comes with a lot of financial incentives — cheaper upfront cost, low- or no-mortgage-living, lower monthly maintenance costs, a lesser requirement for utilities, to name a few.
No wonder, an increasing number of Americans are transitioning to tiny home living.
The idea behind the tiny house movement, especially among the millennials or Gen Y and baby boomers, is to downsize the lifestyle in order to live a more fulfilling life without too much debt or a huge home mortgage loan.
A tiny house is generally less than 400 square feet in area. Usually built on trailers, it can be built on foundations too. The best part is you can design a tiny home to accommodate your personal interests and tastes. And, all this comes at a much lower cost than a standard custom home.
If you're wondering how much does it cost to build a tiny house, this guide is for you. Here, you'll get to know the pricing of such type of housing, the factors that make a difference, and whether living in a tiny home is worth it or not.
How much does a tiny house really cost?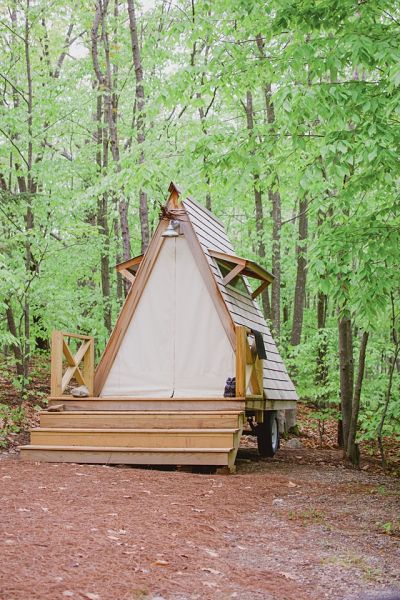 Costs for tiny homes can be as little as $8,000 to as much as $150,000. The total tiny home cost depends on the size, quality, design, and details of the house. Even after considering all these, the sale price is much less than that of a modest home. The average cost of a tiny house on wheels in 2017 was $59,885. The same year, the average cost of a traditional home was $385,000.
Another factor that determines the actual cost is whether you purchase a prefabricated home or design a custom tiny home from the ground up. Also, whether you build a tiny home yourself or hire a professional for the task.
Although taking the DIY route might seem cheaper than buying a tiny home, it can take up a lot of time, effort, and resources — especially if you're an inexperienced tiny home builder. And if you're purchasing a pre-owned tiny home, you can expect to pay a fraction of the full price. So, why take on the headache of building a home?
Another cost factor to think about when it comes to tiny home costs is its location. Whether it's on a prime property or a "less valuable" space.
You may put your tiny house on land that you purchase or choose to rent a piece of land. Or, rent a parking spot for a monthly payment. The price of buying or renting land varies depending on the location, acreage, and other factors.
If you don't want to buy land, you can park your mobile home in a tiny house community or an RV park where you can access utilities such as water, electricity, garbage disposal, Wi-Fi, etc.
Do tiny homes appreciate in value?
There has been some debate when it comes to deciding whether tiny homes appreciate or depreciate over time. Real estate experts have found that the smallest homes actually appreciate the fastest. This can be attributed to an increase in demand for small homes among millennials and baby boomers.
Having said that, small spaces that are less than 1,200 square feet, as in the case of tiny homes, do not appreciate in value so much over the years. In fact, if your tiny home is built on wheels, it will definitely depreciate at the same rate as an RV or a truck.
But if your tiny home is on real estate, and in the right location, it can be a good investment — as a profitable short-term rental or a vacation rental property.
The bottom line is that tiny homes mean less debt and more savings. So, all in all, it's a good idea, right?
Do you have to pay taxes on a tiny house?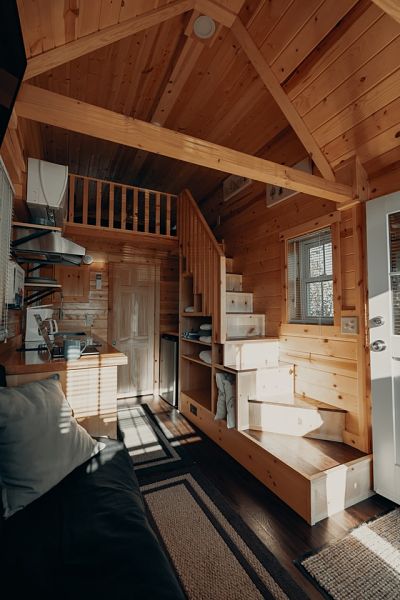 Depending on where you live, and the type of tiny home it is, you will need to pay the taxes. Of course, there won't be the enormous property tax bills that come with traditional homeownership. If you live in a state with personal property taxes, you'll have to pay an annual tax in all probability.
Do you need a building permit for a tiny home?
If you hire a professional tiny home building company, they'll take care of the requisite building permits, licenses, and other legalities. However, if you build the tiny home on your own, you may need to apply for a local building permit — its prices ranging from a few hundred dollars to a few thousand dollars depending on the state you live in.
Do banks lend on tiny homes?
Yes, banks and lenders do finance tiny homes. But, keep in mind that mortgage lenders willing to do so may be fewer than those financing a traditional house. That's because most loan lenders have a minimum limit regarding the loan amount or the square foot area. For example, FHA loans have a minimum 400-square-foot requirement for loan qualification.
To finance a tiny house, you'll need a good credit score of at least 700. That will make applying for an unsecured personal loan easier. Good scores also mean lower interest rates. Of course, buying a tiny house with cash is the cheapest option.
Can I get a mortgage to buy a tiny home?
A first-time homeowner, with no equity, will perhaps need a mortgage to buy a tiny home, at least initially. Fortunately, the loan wouldn't be much when compared to the average mortgage payment in the United States. The best option is to pay cash for your tiny home after saving money and live a mortgage-free life.
Read more: Tiny home kitchen ideas
Last thoughts
Today, there's a growing housing trend toward simplicity with an emphasis on minimizing and downsizing. Owning a tiny home is both an affordable and practical solution. You can buy such a house despite your student loan debts and other liabilities. And, get to be environmentally conscious. The accommodations may be smaller but they definitely offer you more financial freedom.
Read more: Criteria must a student fit before renting
How much does a tiny home cost?
was last modified:
October 11th, 2022
by
Recommended