Tips for Buying a Fixer-Upper House
Buying and renovating a fixer-upper can be one of the most challenging, expensive, laborious undertakings of your life. It can also be one of the most gratifying things you'll ever do. Moving into a new home often means tolerating certain features that you may not like — an avocado-colored bathroom, wall-to-wall carpeting in the basement — but molding a ramshackle property by hand into your dream home means you get exactly what you want.
And even if you're more relaxed about your living space, a fixer-upper offers something universally irresistible — a bargain. Though it can be hard to settle on a fixed, accurate price in an era of so many dueling home estimators, fixer-uppers generally cost less per square foot than a new home or a home in top condition — meaning that you can get a bigger house in your price range if you're willing to do some renovations.
A fixer-upper is not always easy, however. One botched DIY repair, an incompetent contractor, or out-of-control moving costs can easily wipe out all the money you saved by going with a fixer-upper, so you've got to approach your renovation with a detailed plan. And how are you going to pay for all those renovations? We'll get into all of that, and more, below.
Draw Up a Plan — and a Budget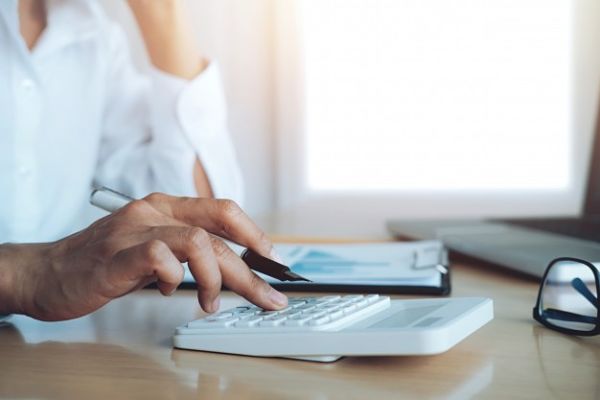 Giving a house a custom renovation is a huge draw for a lot of people — just look at how many home makeover shows are on TV — but the No. 1 reason people buy fixer-uppers is that they're cheap. A Zillow study from 2016 estimated that the average fixer-upper comes with a discount of 8% — which, for the U.S. home with a median value of just over $247,000, equals a price cut of almost $20,000. Add in some savvy price negotiation and a potential home buyer rebate on top of that, and you could be looking at massive savings.
Keep this in mind when you start drawing up your budget; after all, if you saved $20,000 on the purchase but end up spending $30,000 on your renovations, you didn't really get a bargain. That's why it's so important to draw up an accurate budget before you start work.
Your first step should be to hire a home inspector. Hire someone objective who isn't affiliated with your agent or the seller. They'll give the house a close look, alert you to any serious structural issues, and tell you what needs to be replaced, such as plumbing, electrical wiring, etc.
An inspector can also give you a sense of the durability of certain aspects of your home, such as if your boiler has reached the end of its useful life or if the central air conditioning will need to be replaced soon.
Once the inspector has told you what has to be replaced, think about the things you'll want to change about the house. Keep in mind the ROI of specific repair projects, especially if there's a chance you could sell the house in the next couple of years.
For example, a minor bathroom renovation has a return of 102% and landscaping has a return of 100%. The increased selling price of the home would more than make up for what you paid for those renovations.
Make a comprehensive list of what you want to update and then bring in a contractor. Finding a dependable contractor can be tough if you're picking names out of the phone book, so ask for referrals from friends or even your agent.
The contractor will give you an estimate of how much your renovations will cost. If the cost looks high, don't be shy about asking for a second or even third opinion, especially if you're thinking about undertaking major structural repairs. But if the numbers look good, it's on to the next step.
Decide Between DIY and Professional Renovations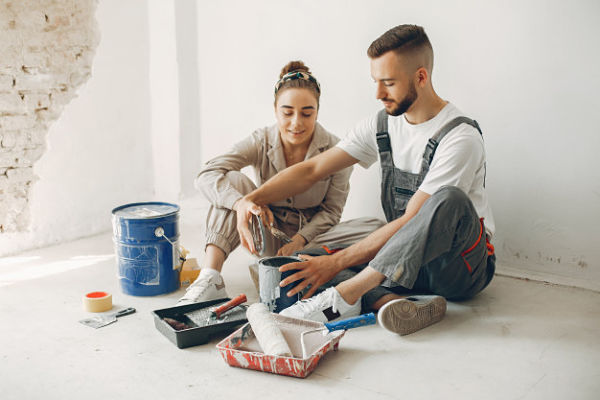 A lot of people who buy fixer-uppers intend to do all the work themselves. This is not always wise, or even possible, especially if sensitive areas of the home such as the electrical system need to be overhauled.
But there are a lot of renovations that sit in a gray area between no-brainer DIY (like painting a spare bathroom or wallpaper removal) and no-brainer hiring a professional (like hanging drywall or electrical wiring). This can include everything from refinishing hardwood floors to knocking down a wall. You could probably handle these tasks yourself — but is it worth your time?
Depending on how tight your budget is, it can be worth it to delegate a lot of these jobs to your contractors. Amateurs often underestimate the difficulty and time it takes to do even minor repairs, and the difference in quality can be significant. A professional could paint your interiors in a fraction of the time it would take you to do it yourself, and it would almost certainly look a lot smoother. Don't get carried away with the DIY ethos.
Read more: What not to fix when selling a house
Do It by the Book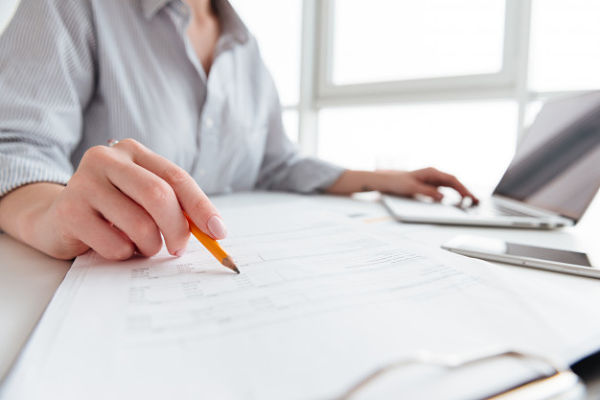 Before you settle on major renovations, look into any restrictions there might be on your property. For example, if your home sits in a historic district, it could be subject to rules governing everything from the type of glass you can use in your windows to what color brick you can use on your facade. Breaking these rules can result in sizable fines.
And make sure you get permits, too. These cost money — according to Angie's List, the average permit price is $1,221, with a typical range of $441-$2,001— but trying to sell a house with unpermitted renovations can be a complicated and expensive affair.
Lastly, perform a title search and make sure to insure the title when you buy. Title insurance protects you against liens (essentially outstanding debts on the property) that have been issued against the previous owner.
Do your future self a favor and do it right.
Figure Out How You're Going to Pay for It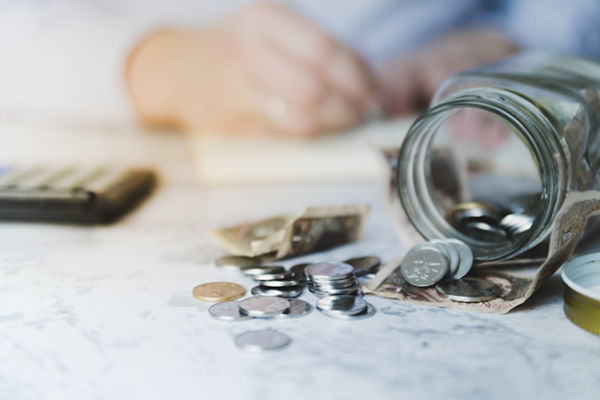 It's not unusual for the home renovation bill to hit mid-five figures or even more. If you don't have that kind of cash on hand — and who does? — there's a whole spectrum of fixer-upper renovation loans available to buyers.
The Federal Housing Administration (FHA) offers a FHA 203(k) loan that can be used for almost all home improvement projects. These loans have much lower income and credit score requirements than conventional mortgages. 
The Department of Veterans Affairs (VA) also offers a renovation loan that, if your property qualifies, comes with restrictions such as using VA-approved contractors and possible construction fees.
HomeStyle loans, which are backed by Fannie Mae, are slightly more difficult to qualify for than FHA 203(k) loans but come with almost no restrictions; borrowers can use the funds on everything from swimming pools to landscaping.
The CHOICERenovation loans, backed by Freddie Mac, are for improvements that protect properties from the effects of natural disasters and some other upgrades. It even comes with a "sweat equity" provision stating that, if borrowers do the repairs themselves before closing, they'll receive a down payment credit.
Just remember that a lot of these loans come with conditions. The FHA 203(k) loan requires you to hire a HUD-approved consultant to oversee and approve your renovations, and taking advantage of the CHOICERenovation "sweat equity" provision will require multiple appraisals.
Manage Expectations
Finally, try to stay flexible and even-tempered throughout your home renovation. Renovations often go over schedule and over budget, which can create tension if the homeowner was counting on a specific move-in date or price point.
You should expect some delays and overruns, and simply chalk them up as the cost of doing business. It may be annoying to live in a hotel for a couple extra weeks while your bathroom or roof is being finished, but it will all be worth it when you move into your dream home.
Read more: Which generation is buying the most homes around the US?
Tips for Buying a Fixer-Upper House
was last modified:
September 22nd, 2021
by
Recommended